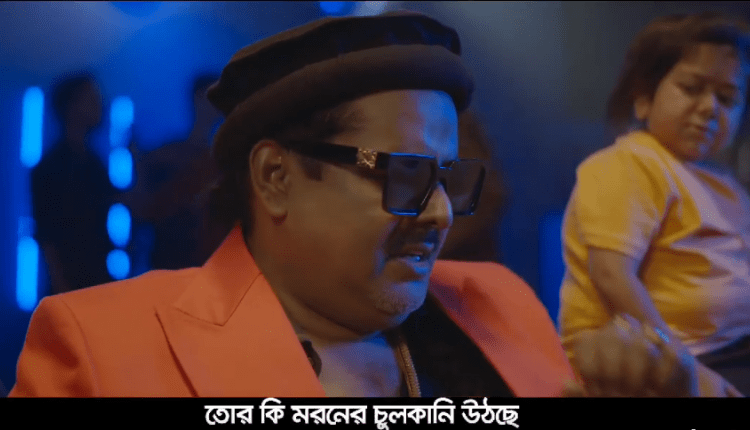 Dipjol Explains The Art of Food Delivery with Servus Foods

2

min read
Servus Foods has marked their debut in virtual spaces with the launch of an enticing online video commercial, featuring the veteran actor Monowar Hossain Dipjol. Centered on the theme of action and crime lords, the OVC is definitely one of the more unique takes we have seen from local companies in recent times. It also features iconic dialogues and catchphrases of Dipjol himself. This not only pays homage to his impact but also adds a sprinkle of humor to the OVC.
At the beginning of the OVC, Dipjol is seen to be giving advice to a young man who seems interested in striking a deal with him. Soon we learn that the man is looking to deliver products from one place to another – which we later find out are food deliveries.
In the process of giving advice to the young man, outlining what ideal practices should be and what competitors are like, the OVC acknowledges other competing services and addresses their shortcomings in a very witty way. Viewers can instantly grasp the message, thus allowing Servus to communicate their promise of delivering better service than their competitors.
A significant lacking in this OVC is that it's too long of 2.5 minutes. At one point it was hard to recall what were we watching. The lengthy ad also uses dialect all throughout, which can lead to a hit or miss with viewers. However, Dipjol stole the show and kept us watching till the end.
With such a creative and pop-culture-relevant OVC, they have definitely created a space for themselves at the table. Good production, humor, and a fight sequence, all tied neatly together with a clear message from the brand are worthy of praise.
The video is already making rounds of local Facebook communities, which leads us to believe it has worked in the brand's favor. We are excited to see where Servus is headed as a brand.
For more updates, be with Markedium.