Uber Takes a Step Forward to Attract Women Driver- Partners by Rolling Out Incentives

2

min read
To glorify International Women's Day, Uber honored the contributions of women driver-partners by hosting an event on Sunday. The event brought different individuals of different expertise and marked the highly valued contributions of women.
The event had its own charm with Nishat Majumdar, the first Bangladeshi Woman to conquer Mount Everest being the guest of honor; and with Leuza Akter Kristy and Rabeya Roji Akter, two of Uber's top female driver-partners being the special guests in the event.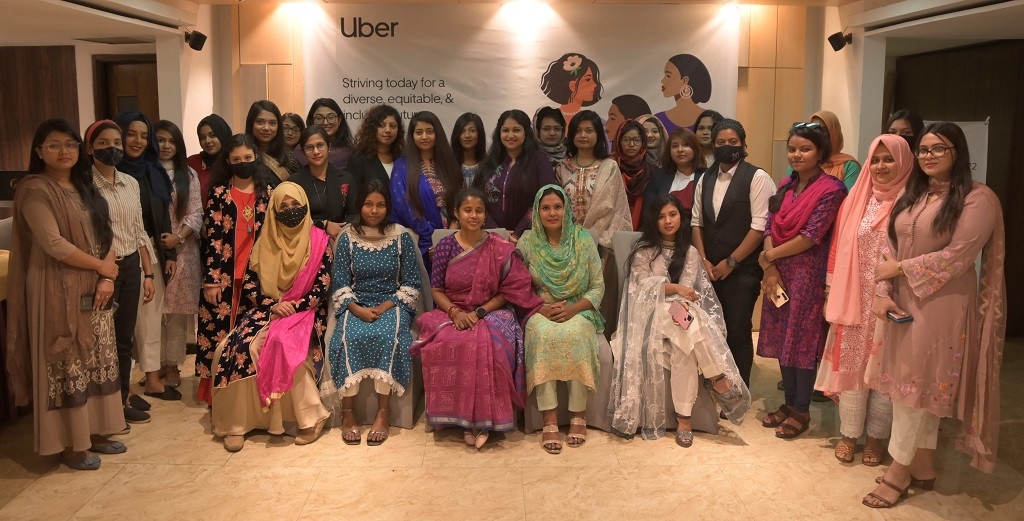 During the event, Nishat Majumder shared her experience where she emphasized that different kind of biases make it difficult for women to move forward. She also acknowledged that becoming a driver-partner and breaking the shackles of "common belief" will be a bold move towards breaking the biases. Additionally, the story of Uber's driver- partner, Leuza Akter Kristy highlighted the magic of appreciation. She also put much emphasis on flexibility and independence the platform provides.
While staging all these beautiful stories, Uber introduced lucrative incentives that aim to bring positive changes in the ride-sharing landscape where women will be encouraged to contribute more. The incentives are categorized into different forms, such as- joining bonus, referral bonus, weekly cash bonus, a dedicated 24/7 helpline for the female driver-partners.
To elaborate, the joining bonus is provided to any female driver-partner who is onboarded on the platform to drive a car or bike. Additionally, when a male or a female driver-partner invites a female driver-partner, a referral bonus is given to both the referrer and referee. The weekly cash bonus is paid to ensure the steady income for female driver- partners. Most importantly, a dedicated helpline is also available 24/7 so that it can provide the adequate support and hand- hold female driver- partners whenever needed.
For more updates, be with Markedium.