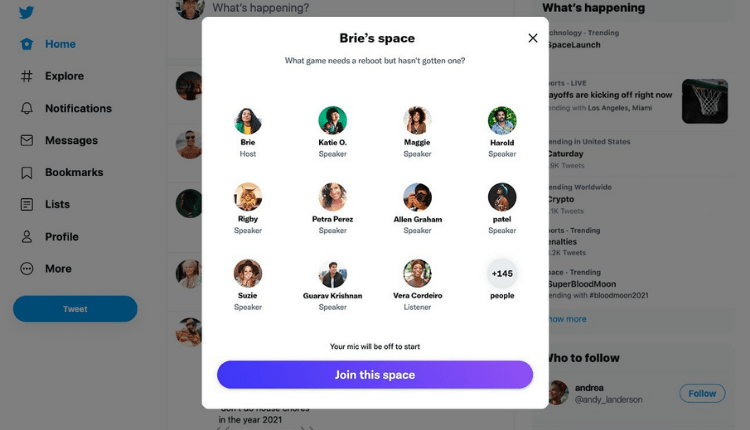 Twitter Spaces is now available on the web

1

min read
Twitter Spaces is the company's latest live audio rooms feature. Earlier this month they launched on iOS and Android apps where any user with more than 600 followers could access the feature.
Meanwhile, Clubhouse has made its long awaited debut in Android. They are yet to launch on the web giving Twitter Spaces the competitive edge.
The web version of Twitter Spaces includes a UI that adapts to the user's screen size and reminders for scheduled Spaces. Before joining a space, Twitter will display a preview that shows who is in a Space, and a description of the topic being discussed. Users will also be able to have Space open on the right side of their screen while still scrolling through their Timeline.