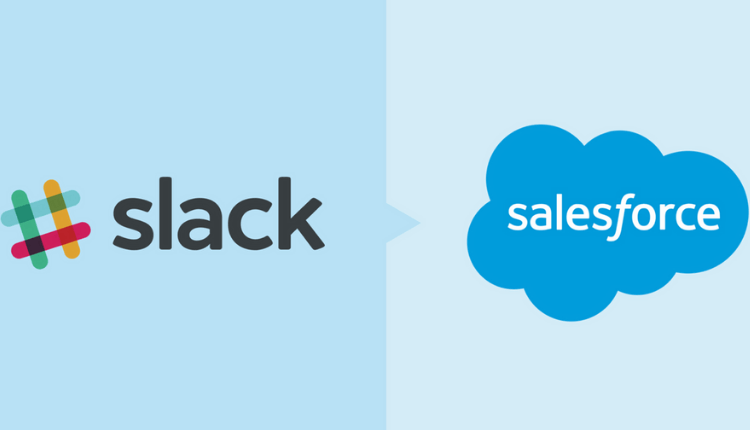 The global CRM giant Salesforce announced today that it will acquire Slack in an all-stock deal valued at a staggering $27.7 billion, as the company aims to expand its operation more into collaboration and workflows.
The rumors of such a deal last week caused Slack's stock price to spike. Primarily, Slack will become the front end of Salesforce's Customer 360 efforts.
With this acquisition, Salesforce is set to go head to head with Microsoft and its Team platform. Already Microsoft and Salesforce are in competition for CRM (Dynamics vs. Sales Cloud) and analytics (Tableau vs. PowerBI).
---
Read More: Mehazabien Chowdhury is Announced as The New TECNO Mobile Brand Ambassador
---
According to the acquisition agreement, Slack shareholders will receive $26.79 in cash and 0.0776 shares of Salesforce common stock for every Slack share.
Salesforce CEO Marc Benioff said in a statement that-
"This is the next generation of Customer 360. This is our ultimate vision of having this incredible user interface on top of all of these services with all these channels and all the collaboration running on all these devices and integration, interactions.
We see in Slack a once-in-a-generation company platform. It's the central nervous system of so many companies on this call and our company and so many of our great customers, connecting everyone and everything, and now we could go even bigger, better, more exciting. And it brings all the companies, people, the data, the tools together. And you can see all the CRM information, the sales the customer interactions. You also saw Slack Connect, which extends the benefit of Slack so employees can securely work and collaborating with partners, suppliers, customers."
The acquisition of Slack is about to give Salesforce a combination that is all about the future of work, revamping workflows, data and connecting customers, employees, and partners.
---
The companies said:
Slack will be deeply integrated into every Salesforce Cloud. As the new interface for Salesforce Customer 360, Slack will transform how people communicate, collaborate, and take action on customer information across Salesforce as well as information from all of their other business apps and systems to be more productive, make smarter, faster decisions, and create connected customer experiences.
For more latest business updates, be with Markedium.