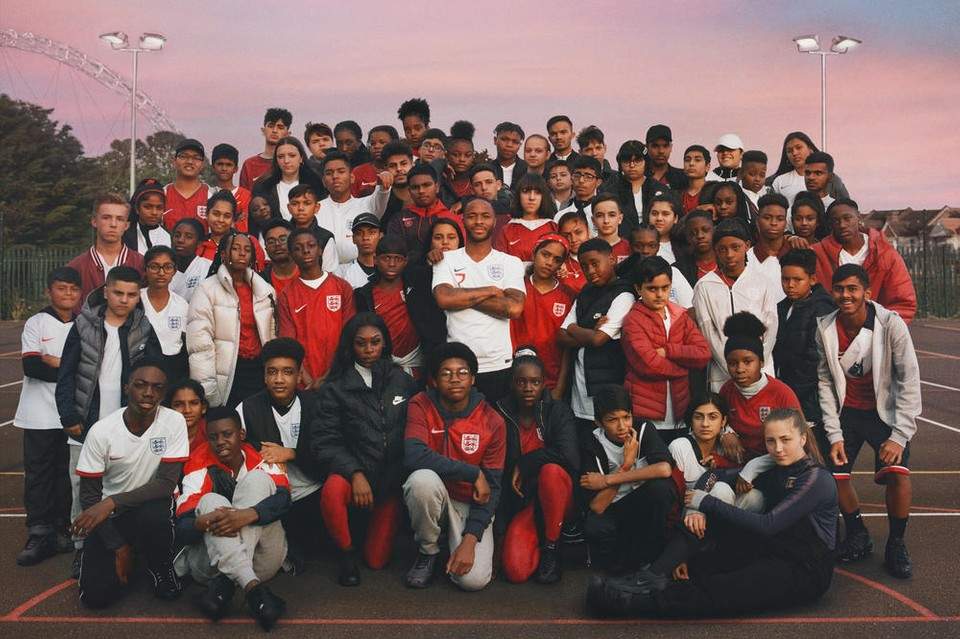 You know, for a long period of time everyone believed no one can surpass a mile under four minutes. Interestingly, one fine day someone completed the run. But you know what happened next? Within 16 days, another individual broke the record of completing a mile within a shorter time. Nike seems to like the thought!
There is a multitudinous number of stories where we saw how impossible things turn into reality. From all these stories, we get to know one thing. That is nothing is going to remain permanent rather it's all about pushing your limits. For motivating this generation and the generation after us – Nike came up with an amazing campaign.
Read More: NIKE Celebrated The Journey of Female Athletes With Their New Dream Crazier Campaign
We all know, Nike resembles sports especially Football. The 90-minute game is loved all around the world. We have seen so many unseen stories in Football over the last 89 years. This time Nike came up with the story of Raheem Sterling. Sterling is an attacking midfielder and a winger who has played for Manchester City and England National Team.
He also shared a typical dream like the other athletes. But it was unexpected from him to his first England cap at the age of 17. Not only that, He represented his country 50 times as well as won two premier league titles by 24. Such achievements within such a short span of time? But Raheem was just a naughty kid from Brent. How did he do it then?
Also Read, Nike's Business Just Found Its Second Wind!

It's because he didn't only play for him. The campaign inspires the athletes to think about the next generation too when they play. Because today's achievement will be tomorrow's challenge for all those athletes who share the same dream-like Raheem Sterling.
In the end, Nike tells us it's not about embedding thyself rather it's all about making unrealistic things realistic by just doing it.