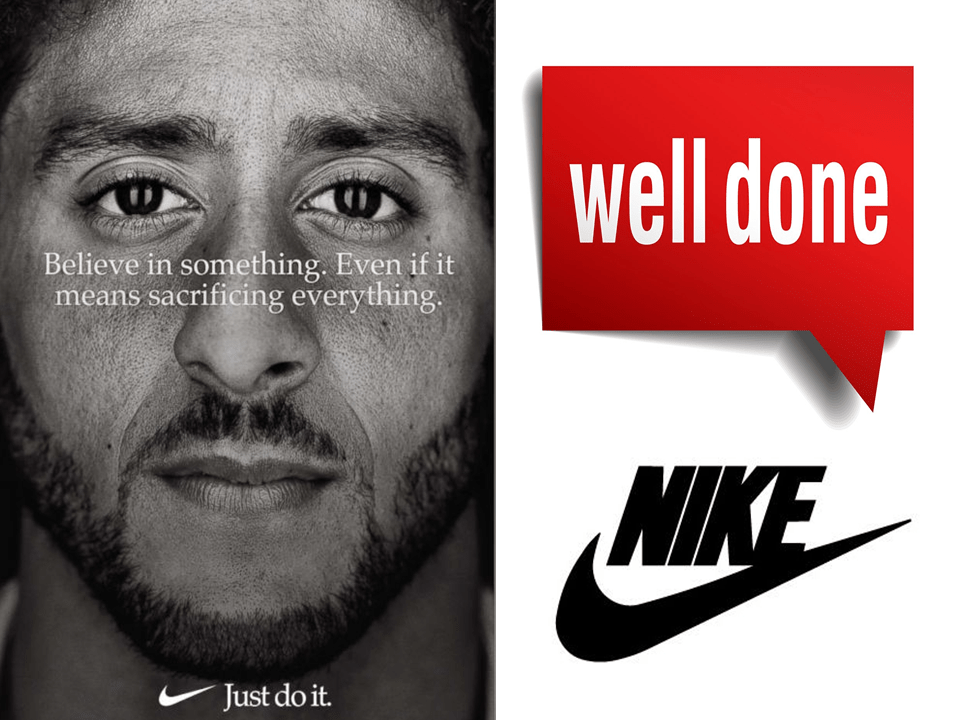 Nike's Kaepernick campaign was a stroke of genius that radiated flashes of fury, admiration, and sarcasm. Kaepernick became one of the most opposing figures in the sports world after he took a principal role in player protests, kneeling during the national anthem to show concern for racial injustice and social inequality.
Those of you who still haven't watched the ad yet, have a look:
The controversial ad generated online- shoe burning videos or destruction of other Nike products by critics and impelled one Louisiana mayor to ban Nike products from city recreation facilities. Even President Trump also reported that "Nike is getting absolutely killed with anger and boycotts".
So, surely it seems to be the worst call made by Nike based on the reactions it received as described above.
But is it?
No way! This is one of the best masterstrokes ever undertaken by Nike. How? Let's talk about some facts.
Yes, Nike had a huge stock price backlash after the campaign: 3% drop in share price is always a bad news for a company like Nike. But when you are playing big, a bit stumble from the sideways is always justified. Let's dig a bit deeper.
A week after the campaign aired, Nike stock investment from the people under 35 has increased by a staggering 45%. That's more than 15000 investments in a few days we are talking about. Within a day, Nike has become 37th (from 57) most popular stock name among the millennial investors in Robinhood (the trading app).  According to Business Insider, "Investors in Oregon, where Nike is headquartered, are buying the stock 850% more than they are selling and Investors on Robinhood are buying Nike stock 300% more than they are selling."
Why? Because millennial consumers pay attention when a brand takes stand for causes. We saw similar response when Levi's spoke up about gun control issue as well. And you bet, they are surely going to listen to Nike standing up for #BlackLivesMatter.
Nike has successfully once again repositioned themselves to an entire generation of new fans who are young people.
And what is Nike's product? Sneakers!!!  And in case you haven't realized millennial consumers buy a lot of sneakers.