Hyundai's Forward Collision-Avoidance Assist Only Available To Human, Unfortunately!

1

min read
As digital media has become widely popular nowadays, we hardly see any print ad that carries the depth of a brand message. But to the utmost surprise, Hyundai with its agency network: Innocean, has intelligently captured the stories of collision that happens in nature and compared those to their technology which is only available for humans.
Here is how the print ad captured the stories: one of the pictures shows a lizard that prepares itself to catch a fly. And just in the bottom-right Hyundai sends a strong message that their technology of Forward Collision-Avoidance Assist is only for humans which helps them to avoid such uncertain accidents. If you look closely, this print ad takes us on a "slow-motion" journey where we can see how the fierce lizard has set the target of eating the fly.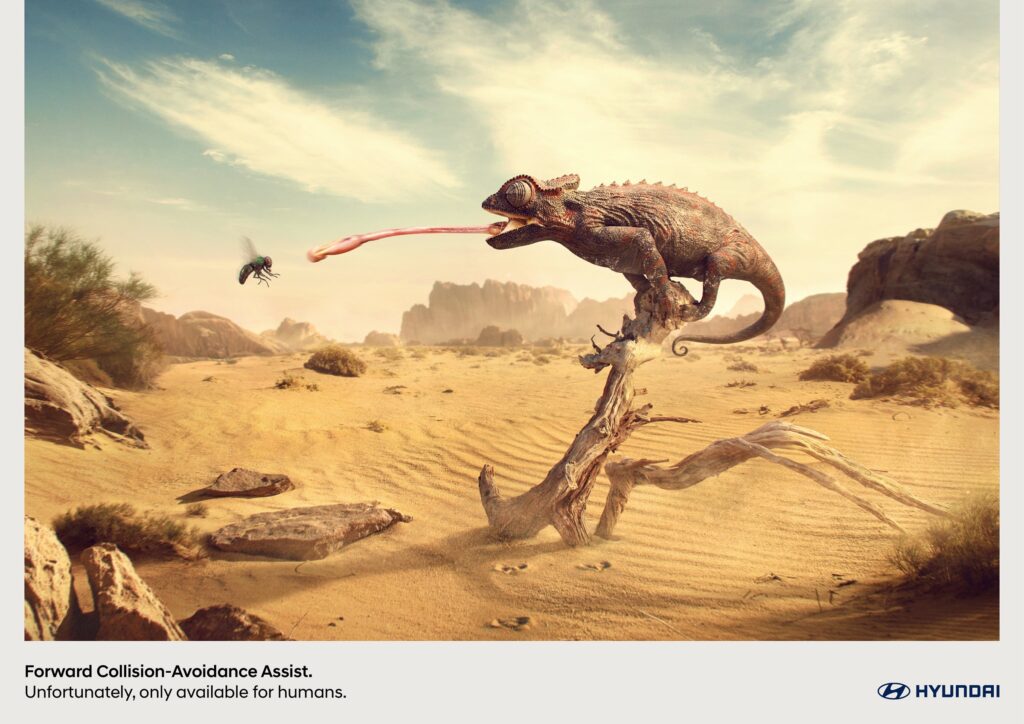 The next content shows an Eagle tries to take away the rabbit. But in Hyundai's print ad it captivates the previous few seconds when the eagle sets its position to catch the rabbit. Again, this is a moment that is captured in the print ad with the message that Hyundai's collision-avoidance technology alerts the driver when such a situation occurs in real life.
This print ad can be considered one of the strong integration of similar actions taking place in nature and human life, but here the catch is- new technology is bringing ease of life. Just like Hyundai's Forward Collision-Avoidance Assist (which is, unfortunately, only available for humans!)
For more updates, be with Markedium.