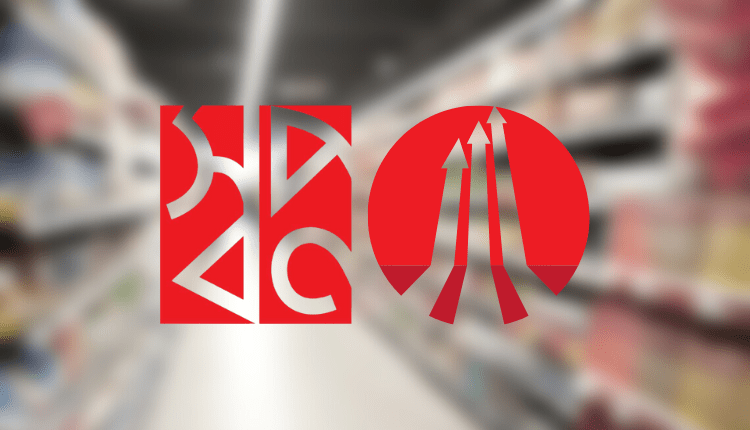 How Shwapno Is Surviving Despite Incurring Massive Losses?

4

min read
Shwapno, the largest retail chain in Bangladesh, has disrupted the country's retail industry with its innovative business model and customer-centric approach. With hundreds of outlets and a vast product range, Shwapno has become a household name and a preferred choice for many Bangladeshi consumers. Its commitment to providing fresh, hygienic, and affordable products has helped it carve out a dominant position in the market.
Currently, it is the market leader in the super shop (modern trade) sector having more than 50% market share. The company has more than 256 outlets and had sales of over Tk 13,885 Mn in FY 2021-22. In terms of size and sales, no other competitor comes close to the sheer size of Shwapno.
Read more: ACI's Profit Declined Significantly Despite Double-Digit Sales Growth
However, the company has been losing money since its inception! Sounds unbelievable, right? Hence, the case study of Shwapno is an interesting one in the business landscape of Bangladesh
As per FY 2021-22 financial reports, Shwapo had accumulated a loss of Tk 15,099.6 Mn in its balance sheet. In the last 6 fiscal years alone, the company had made a loss of Tk 8,643.3 Mn.
So, you might think about how the company is surviving despite incurring heavy losses every year. We know that when startups make losses they usually cover it by raising money (selling equity) to grow. But till now we haven't heard the news about Shwapno raising money from external investors.
So, let's delve into the financials of Shwapno and see how this super shop giant is growing despite making losses.
---
Shwapno's Journey
---
Shwapno, the retail brand of ACI Logistics Limited started its journey in 2008. It is a subsidiary of ACI Ltd. which has over 30 business units and is mostly known for its Pharma and Agri-Business. ACI Ltd owns about 76.0% of the shares of ACI Logistics Limited. The super shop giant is by far the biggest super shop chain in the country and has over 256 outlets spanning over 40 districts of Bangladesh.
Over 60,000 customers shops daily in Shawpno.
The company's revenue is also ever-growing with the increase of outlets and more shoppers choosing Shwapno for their grocery shopping. In the first 6 months of FY 2022-23, the company made sales of Tk 8,405.2 Mn growing over 31.1% compared to the same period last year. The company is now the 2nd largest contributor of ACI Ltd in terms of sales surpassing the pharmaceutical business.
---
ACI Ltd To The Rescue
---
Whenever a company incurs a loss and is short in capital there are only two options – debt or equity. Either you take loans from banks and financial institutions or you raise capital from investors in exchange for your company's share. But Shwapno used a very interesting model to raise its capital. Not only the company raised debt traditionally through banks or financial institutions, but it also took loans from its parent company.
According to the annual report of ACI Ltd., Shwapno had Tk 15,414.1 Mn in loans & borrowings in FY 2021-22. More than half (55.8%) of these debts came from Inter Company Borrowings (The company borrowing from its parent/subsidiary company).
Even the debt figure of Shwapno is astounding as it only had assets of Tk 441.4 Mn.
It can be seen from the above chart that intercompany borrowings of Shwapno is rising every year (except in FY 2020-21) as it needs to finance operation.
Now the question arises that if they had to take a loan, then why didn't they borrow directly from the banks?
The reason is banks are not willing to give loans or give loans on a favorable term (lower interest) since Shwapno is a highly leveraged company. Hence, the group takes loans on its name where they are able to bargain better terms from Banks and Financial Institutions as it has some successful businesses like ACI Motors, Pharma, etc.
Read more: A Decade of Unbound Growth: Amazing Performance Facts of IPDC Finance
Then the group lends it to ACI Logistics Ltd., the company behind the brand Shwapno. Hence this system not only allows to get debt financing but also favorable terms from Banks and Financial Institutions. It is to be noted that, it is a very normal procedure used by groups (and, in most cases a smart one) to lower the financing costs of a sister concern or subsidiary.
---
So, what's next for Shwapno?
---
The whole article might put a gloomy outlook on the company. But the whole purpose was to know how the company survived all these years despite making losses. Shwapno is in a lucrative sector where super shop footfall is ever-increasing as more and more middle-class people are preferring super shops for convenience.
Gross profit margin in FY 2016-17 was 13.2% which increased to 18.2% in FY 2021-22. It clearly shows that the company achieved economies of scale with increasing outlet numbers. The most important thing is that Shwapno achieved operating profitability for the first time in FY 2021-22.
Although Tk 1.9 Mn operating profit might seem low, we can surely assume the trend is going in the right direction.
For more updates, be with Markedium.