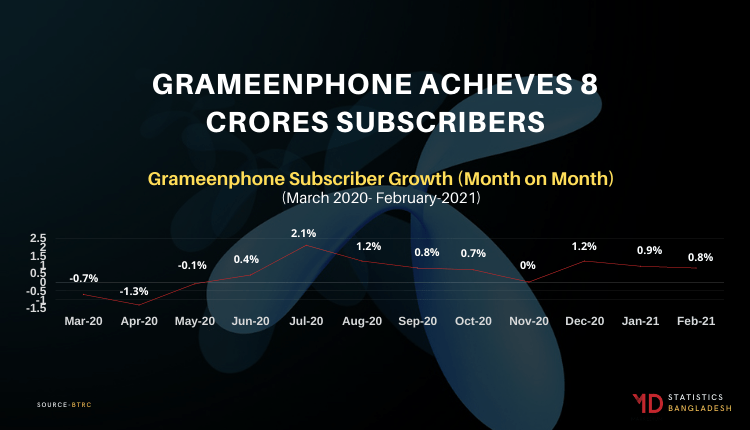 GRAMEENPHONE IS NOW A FAMILY OF 8 CRORES SUBSCRIBERS

1

min read
According to the data published by Bangladesh Telecommunication Regulatory Commission, Grameenphone- the leading telecommunication service provider in the country has achieved the milestone of 80 million (8 Crores) subscribers in February 2021.
Read More: Alibaba Acquires HungryNaki
According to the data, Grameenphone had 80.390 million subscribers in the month of February while the total telecommunication subscriber in the country stayed at 173.357 million (17 Crores 35 Lakhs). Hence, in February, GP holds around 46.4% market share.
Mobile Subscriber Data (February 2021)

 

Operator

Subscribers (in Millions)

 

1.       Grameenphone

80.390

2.       Robi

51.515

3.       Banglalink

35.920

4.       Teletalk

5.532
Adding on, there are no changes in internet subscriber data in February 2021 keeping the number at 112.7 million.
Now, let's have a look at how Grameenphone has performed over the last 12 months regarding subscriber growth. Here is an infographic dashboard: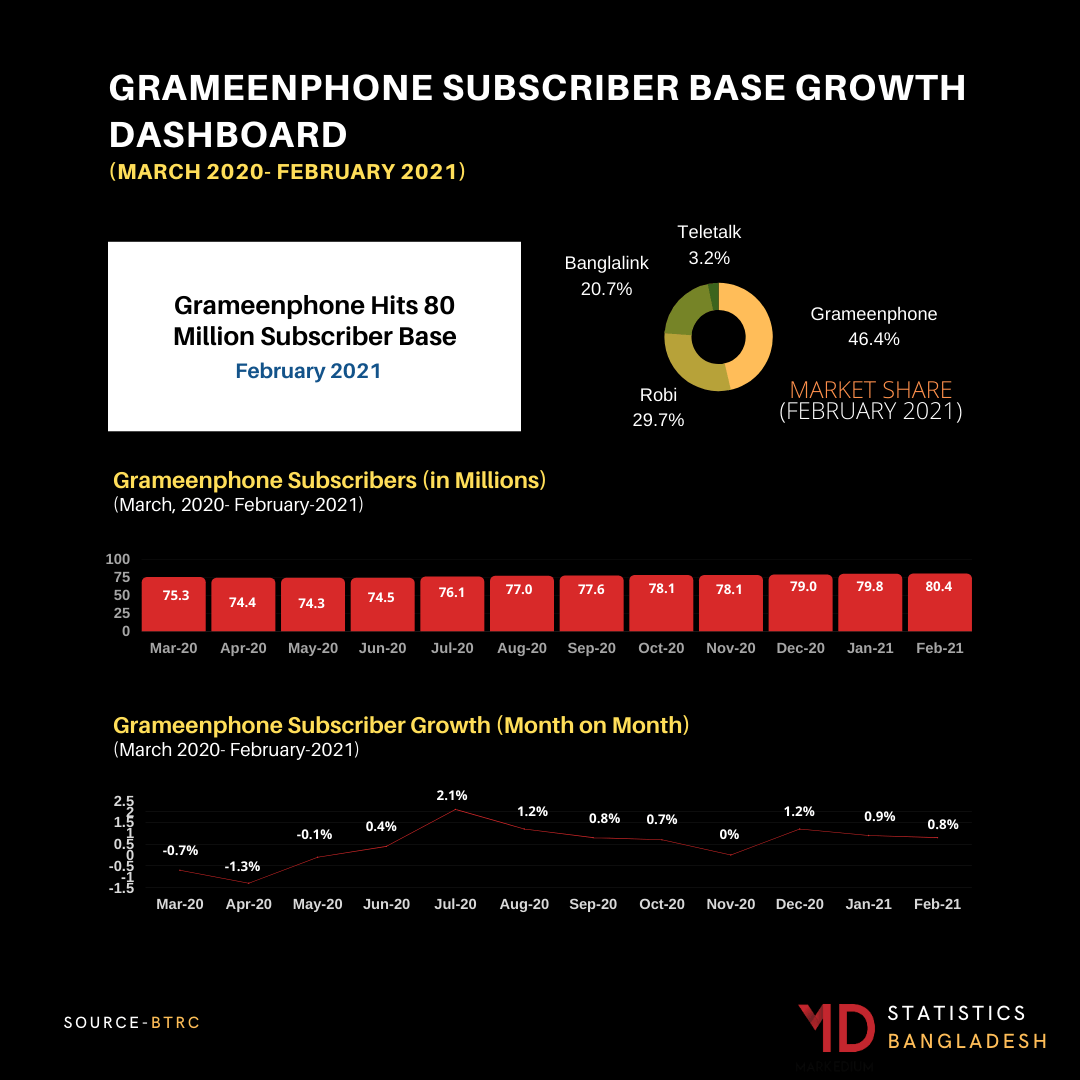 For more updates be with Markedium.