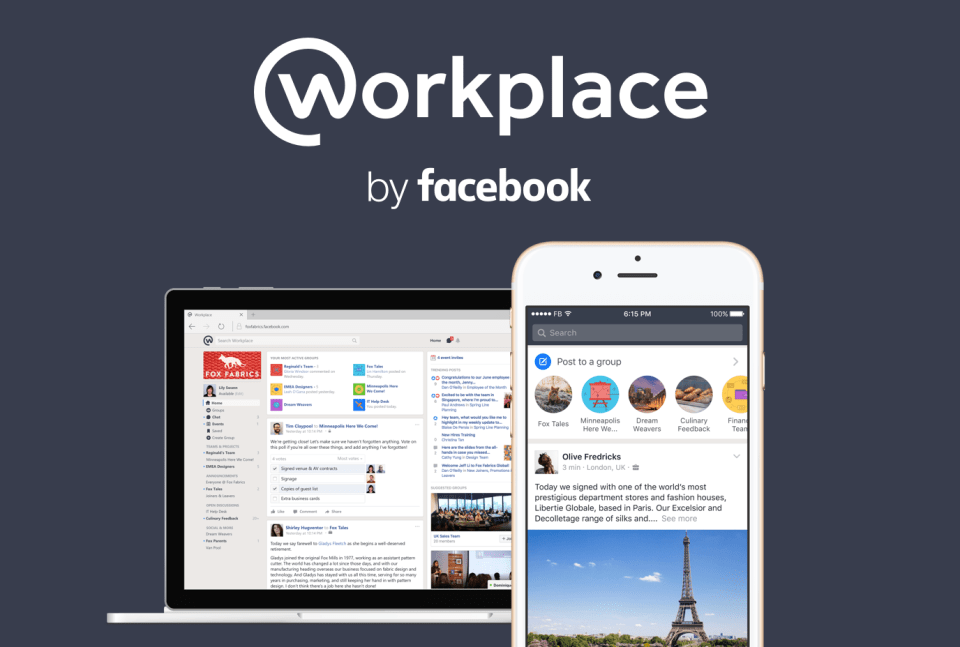 Facebook Workplace grew 50 percent paid users in 8 months

2

min read
Facebook "Workplace" grew 50 percent paid users in the last 8 months. As a result, This communication tool now has 3 million paid users. Facebook proclaimed that it kicked off its second annual Flow conference. It took place at a hotel in the Silicon Valley city of Menlo Park.
What is Facebook Workplace and why people are paying for it?
Facebook launched the Workplace three years ago. However, as a separate, private social network. They provide companies with tools for productivity and collaboration on the job. It is a secure space for companies to connect, communicate and collaborate. Therefore, more than 30,000 companies around the world using the workplace. It offers a reasonable price rate comparing to clients' necessity. You can use it without purchasing. However, the payment works when you need more functionalities.
This tool is multifunctional and has a great user interface like facebook.  
Facebook workplace facilitates live video streaming

Similarly, it allows voice and video calls (desktop and mobile)

Workplace and Work Chat apps (iOS /Android)

Productivity features.

Unlimited file, photo and video storage

Likewise, unlimited team and project groups

Facebook workplace allows integration with file storage providers

It has desktop Notifier for Windows

Secure collaboration between companies

Directory of pre-built integrations

Enterprise features.

Administrative controls to manage your community.

 

Meanwhile, monitoring tools for IT teams.

 

Custom integrations and bots.

Integrations with e-discovery and compliance providers

Active Directory support
Seems like you are interested about Facebook! You should not miss the recent controversy Facebook is dealing with.
Benefits:
The Facebook workplace has secured and organized data management.

Desktop and

mobile-friendly

.

A relatable interface like facebook

No Ads.

Privacy policy: clients will own their data. not anybody else.

No binding contract. In short, clients can withdraw their subscription anytime they want.

You can get all the team collaboration in one place.

Accountability and automated growth measurement.
Read More: Facebook To Appoints Local Representative For Bangladesh
Why people are paying to use workplace?
We are living in a digital era where people try to work smart. Workplace created a whole new dimention in professionalism. Hence, to keep pace with the digitalized modern world we need to work smart and time-efficient. As a result, Facebook launched a workplace versatile platform that can organize all the data in one place. Furthermore, this communication tool eliminates all unnecessary emails and phone calls. In addition, it has the same user interface as Facebook. So, you do not need to learn anything new at all. Besides, you can see the updates of all the ongoing projects and upcoming events.
Accordingly
, it can measure your company's growth as well as each employee's performance. Also, all the data is safe and no privacy breach. Make your meeting agenda, attend your meeting from anywhere in the world. With a phone or PC having an internet connection. In conclusion, It has brought convenience in the communication of professional life.  Likewise, Facebook did in our social life.