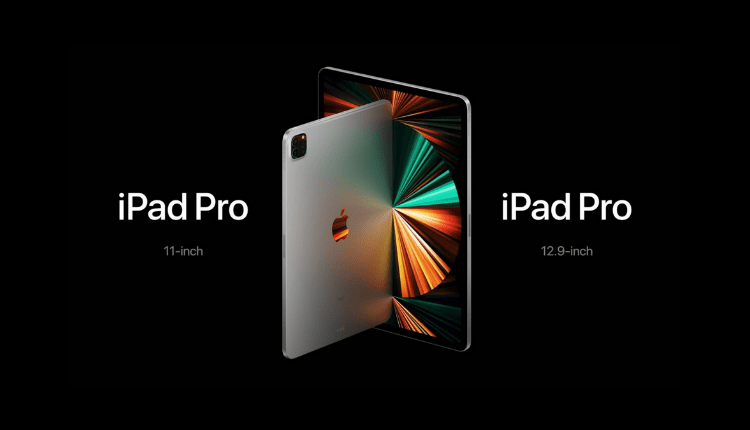 With every launch of Apple's products, the world witnesses something incredible! Apple's awe-inspiring event this year showcased how brilliantly they keep on challenging their own inventions. Even when the modern world is concerned, Apple always surprises by creating something that is an indication of "The Future". As seen in their new campaign of "Mission Implausible"–they elevated their iPad pro (2021) to a WHOLE NEW level by introducing M1 chip in it. In one word, they made the impossible, POSSIBLE!
While Apple was setting their journey towards the "implausible", they made sure their comeback was a dramatic one as well! They recreated a particular scene from Mission: Impossible (1996) where Tom Cruise was infiltrating the vault by being extremely vigilant about the sensors. In Apple's version, the heist takes place in Apple Park and the spy who tries to steal the M1 chip is someone from Apple! The brilliant plot twist in the end!
(Source: Apple)
One of the key highlights of the iPad Pro (2021) is that it has M1 chip in it. Previously, this powerful chip was integrated with Mac only. With the M1 chip, the 5th generation iPad Pro delivers up to 75x times faster CPU performance than the 1st generation iPad.It simply means that possibilities are now limitless with the new iPad Pro! And it does not stop with it! In comparison with 1st generation iPad, the graphics of the new iPad Pro is 1500x times faster with the M1's extraordinary graphic performance inserted in it. With such an industry leading power efficiency of M1 chip, iPad Pro 2021 sets itself apart from the rest of the iPad lineup outstandingly!
The launch of the new iPad Pro opens up a new realm of creativity by unleashing limitless possibilities and addresses the advancement levels where capabilities and versatilities embedded in it enable any individual from anywhere to think differently!
For more updates, be with Markedium.