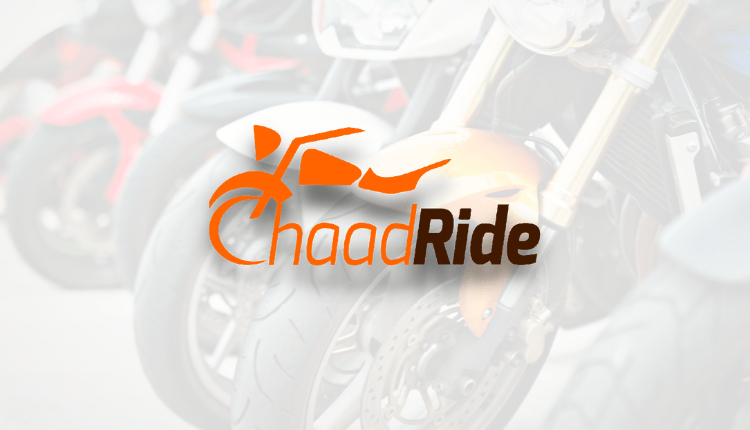 Chaad Ride | A Bike Rental Service Kicks Off In Dhaka

3

min read
People of many kinds of backgrounds go to the capital city from all over the country for a variety of reasons. On the way down, everyone is rushing to get to their destination as soon as possible, despite traffic congestion, public transportation issues, and a shortage of private transportation. Besides, for a long time, road traffic in Bangladesh, particularly in Dhaka, has caused considerable pain, but they have now taken a catastrophic turn.
Every day, reportedly over 19 million working hours are wasted in Bangladesh as a result of traffic jams, which has a negative impact on the country's economy. As per the Business Inspection report, every year, traffic delays reportedly cost the country 6 to 10% of its GDP. Many people prefer motorbikes in this regard, that is why Chaad Ride created the country's first motorcycle rental service this year in May.
"To get rid of this problem, I spoke to many district bike dealers. But there was no such company as bike rental. Again, some rent-a-car companies did not agree with my way. In pursuit of solving such a problem, the idea of initiating "Chaad Ride" crossed my mind."

-Naeem Hossain Mahtab, CEO of Chaad Ride.
The business was founded by four friends: Naeem Hossain Mahtab, Soumitra Barua, Maksudur Rahman Faruqi, and Borhan Uddin Chowdhury. Despite the fact that the four buddies work in separate fields, they have become business partners because Chaad Ride.
Chaad Ride started its adventure with 20 motorbikes after completing nearly all of the necessary preparations, including the development of the software and bike monitoring. Their company now rents out at least 30 motorcycles and scooters on a daily basis. They presently have 15 policemen working with them.
At the moment, anyone with a driver's license can rent motorbikes or scooters from this firm on an hourly, daily, or monthly basis. Users have to pay Tk. 58 per hour for renting a bike by the hour. Monthly rent will range between Tk. 4,800 and Tk. 7,600, depending on the grade of the motorcycle you choose to hire. Annually, it will cost between Tk 28,000 and Tk 38,000.
Anyone with riding skills can hire a bike. To rent a bike from Chaad Ride, users must provide the following information: name, photo, NID card, driving license photocopy, current and permanent address, mobile number, the guarantor's NID photocopy, and mobile number. This guarantor could be any relative, friend, or family member. Each bike is insured for safety, and individuals driving can additionally purchase accidental insurance.
Install the Chaad Ride app from the Google Play Store or the App Store to get started. Then launch the app and input your name, cellphone number, password, and OTP. After signing up, go to the sign-in page and input your cellphone number and password. For a successful bike booking, the administrator must verify the profile. To get the profile verified, go to the home page, click on My Profile, update the profile with the necessary information, and wait for the admin to approve it. The buyer is now able to reserve a bike after the admin has approved his or her profile.
Read more: Twitter Will Reintroduce 'Twitter Blue' At A Premium Price For Apple Customers
To learn more about their activities, go to https://chaadride.com. There is also a Facebook page for the company. They also feature two hubs for storing bikes. Customers must collect the bike from the office; however, if a customer wishes to pick up the bike from the place of his choice, the company's personnel will deliver the bike for an extra Tk. 300 fees.
In the last six months, no clients have been involved in any accidents. Furthermore, Chaad Ride reportedly plans to expand its services to district cities in the future. They also intend to work with four-wheelers, private automobiles, and agricultural gear.
For more updates, be with Markedium.