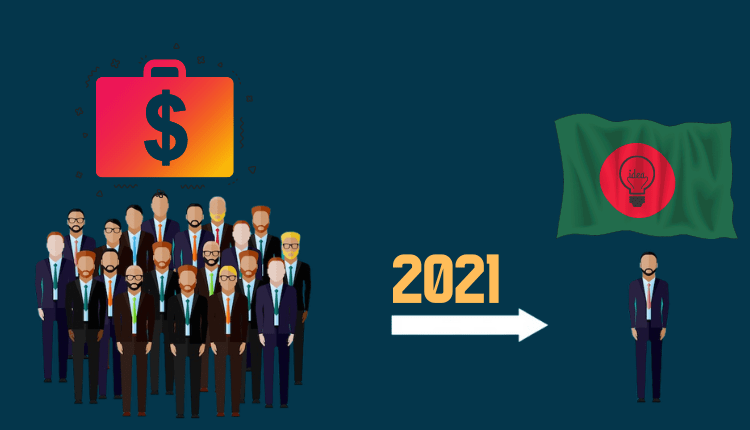 Bangladeshi Startups Have Raised $125.7 Million In 2021 So Far……

2

min read
This year- 2021 is proving to be a very successful year for the startup ecosystem of Bangladesh despite the coronavirus pandemic impacting the overall economy. So far Bangladeshi startups have raised $125.7 million which is 217.8% more than total funding in 2020.
Let's have a look at the top deals of 2021 so far:
ShopUp- Series B+ | USD 75 Million Led by Valar Ventures
Paperfly- Series A | USD 11.8 Million  Led by Ecom Express
Chaldal- Series C | USD 10 Million Led by Taavet Hinrikus (co-founder of Wise)
Frontier Nutrition- Series B+ | USD 6 Million Led by Adjuvant Capital, DSG Consumer Partners, DSM Venturing
Praava Health- Series A | USD 5.6 Million
Let's have a look at the startup funding ecosystem state of Bangladesh currently in a brief-
The startup investing scene started to gain traction in 2018 but in 2020 funding declined by 54.6% compared to 2019 mainly due to pandemics. In 2021, the funding scene has rebounded already by raising the highest amount ever in just 9 months. It clearly shows greater interest from global & local investors in Bangladesh which is one of the fastest-growing economies among the developing countries.
Global investment is now the main source of fundraising among Bangladesh startups as 93.4% of the investment amount was raised from global investors in the last 4 years. Local investors contributed to over 6.6% of the total investment in the last 4 years. The higher contribution of global investors is a great sign as startups are now capable to raise amounts that were not possible from local investors. Shopup's recent fundraise of $75 million would not have been possible if global investors were not interested in Bangladesh.
The fintech sector has received the most investment as Shopup raised $75 million from Valar Ventures. Fintech is followed by Logistics & Mobility sector. Paperfly, Truck Lagbe, Jatri & Shuttle are the Logistics companies that got funding in the logistics & mobility sector in 2021. Healthcare and Food & Agriculture sector has received 7.2% and 4.9% of the total funding respectively.
For more updates, be with Markedium.