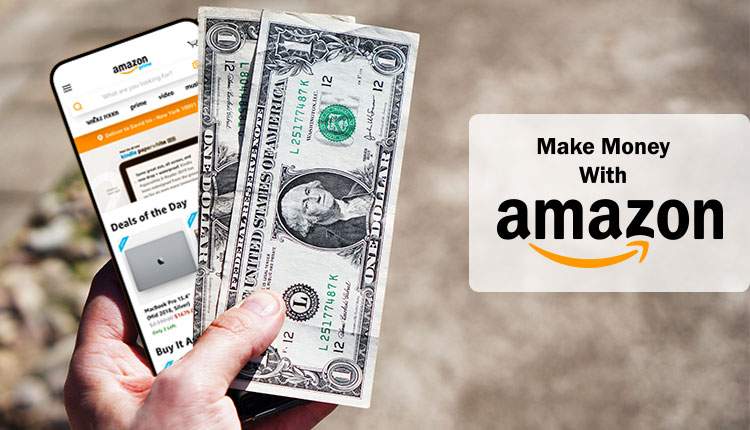 Amazon Flex Gives Indians An Opportunity To Earn Some Extra Cash

2

min read
If you are an Indian student, now you can also make money with Amazon. The Global e-commerce giant Amazon has recently launched Amazon Flex that has brought a great opportunity for those who want to earn some extra cash. It will enable people like college students, food delivery executives, service sector staff or security guards to make money by delivering products for Amazon India on a part-time basis. Thus, one can earn as much as Rs 120-140 per hour. The hourly pay includes operating costs like fuel.
Amazon Flex was previously available in many countries around the world, including USA, UK, Germany, Singapore, Japan, etc. Now it will be taken up in seven major cities across India starting in Delhi, Mumbai, and Bangalore.
Good news is that almost all the e-commerce and food delivery services in Bangladesh already have this kind of services available.
Read More: All You Need To Know About Amazon Flex!
To start with as a delivery executive, you need to download Amazon Flex's app first. When the verification process is done and dusted, you can start delivering products on your two-wheeler. The products to be carried on the bike will be assigned to you by Amazon. You can also learn and understand the process properly through in-app video tutorials (enabled by Amazon).
India is a large country with a very wide and complicated market. To make products deliveries easier and faster, Amazon Flex is likely to be a beneficial program. It can make the overall delivery network much stronger and quicken the delivery process. More delivery slots are expected to be added so that customers can get their products faster. The faster a customer gets his desired products, the more he will be satisfied.
Read More: Amazon Global Selling: Bangladeshi Local Businesses To Shine In The Global Stage?
As an Amazon Flex partner, you will get a weekly payment and the money will directly be transferred to your bank account. So, there is nothing to worry about transactions as it's easy, simple, safe, and secure.  Hence, Amazon is set to start its operation in Bangladesh from 2020, Amazon Flex is surely going to be a thing to implement here as well.