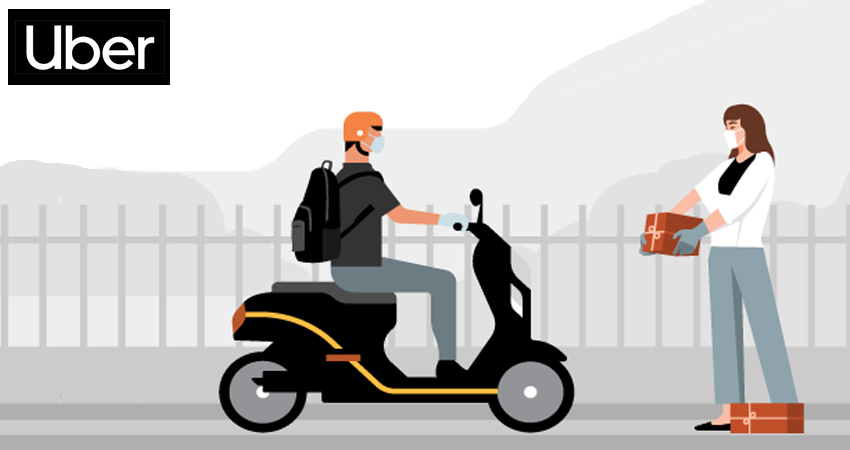 Uber Launched 'Connect"- A New Package Delivery Service

2

min read
Uber has recently launched Uber Connect- a home package delivery service to facilitate the residents of Dhaka during this pandemic. The residents of Dhaka city can send and receive parcels from each other. Moreover, 'Uber Connect' will allow the users to order goods from shops inside the city limits while staying home.
At this instant, Uber created a blueprint to assure smooth operation inside the Dhaka city only. In effect, they determined some basic measurements for the users. Such as,
All the packages should be transportable on a bike or a bicycle.
The weight of a single package should be under 5 kilograms.
Properly sealed items.
The service will not tolerate harmful and taboo items. For instance, alcohol, recreational drugs, etc.
What's more about this service?
Likewise the on-request trips, users will have the option to keep checking the progress of the delivery before pickup, in transit, and at the dropoff. Moreover, users can share the conveyance status to the recipient of the bundle.
Read More: Bharti Airtel Arm Acquires Additional 6.3% Stake In Robi
In a statement, Ratul Ghosh-Uber's Head of Bangladesh and East India said,
Ratul Ghosh, Head of Bangladesh and East India, Uber, said, "We are thrilled to be launching Uber Connect which will help users send and receive essential items to their friends and family or order items from shops during this crisis, without having to step out of their homes. The delivery system is a prime example of how we are adapting our platform to meet the needs of our communities, which still need to practice social distancing in these challenging times. This is also an extension of our ongoing efforts to provide driver-partners with new earning opportunities."
Uber Connect will stick to all principles and rules of the government and local authorities. Moreover, all driver-accomplices have been given virtual training to keep up the strict safety measures. Coupled with that, they are also properly instructed on hygiene standards and maintain a strategic distance from direct contact with clients during delivery.
To sum up, this feature is available on the Uber app. Not to mention, this application is available on PlayStore and iTunes. Uber Connect will appear in the upgraded app as a new option in the vehicle selection scroller.
For more updates, be with Markedium.