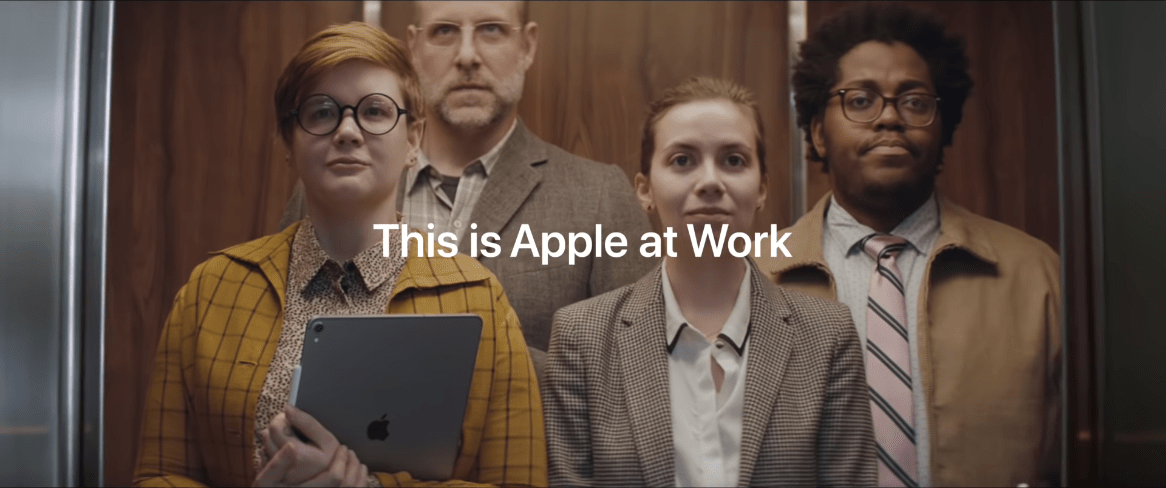 This Is Apple At Work- Latest Apple Commercial Featuring Their Famous Round Pizza Box

2

min read
Apple is at it all again with their new commercial.
 [dropcap]T[/dropcap]he global phenomenon has set the landscape on a wildfire with a three-minute YouTube video called "Apple at Work-The Underdogs". Apple's new campaign is one of their funnier Ads as of yet, and certainly one of the most impactful. When we say impactful, we mean it; as Apple integrates a simple concept of a round pizza box into showcasing their multiverse products in one stage.
If you are assuring yourself that it was probably an April Fool's Ad, you're wrong. The YouTube skit actually showcases Apple's patented round pizza box which is located in Silicon Valley, at the Apple campuses.  It was originally brought into the multi billion-dollar company to help its employees pack a piece or two of their favorite pizza slices and bring them back into their offices at the headquarters in Cupertino without having to deal with soggy crusts.
Watch it for yourself!
The script of the video is a illustration of four colleagues find themselves in a situation where they have to turn the 'Round Box' sketch into reality. The video encompasses the 48-hour journey of the four employees as they go through a rigorous process from sketching to prototyping; designing the prototype into actualization.
Read More: The Plan B- If Huawei Gets Banned From Using US Products!
The video is one of Apple's better-timed videos. They showcased how the four colleagues integrated all the Apple products for brainstorming, financials, prototyping and designing, simultaneously meeting the seemingly impossible deadline.  Apple showcases their creativity by stepping out of their usual niche of Ads.
With the video using products such as Mac-book Pro, iPad Pro, Apple Watch, Apple Pencil just to name a few. This video has assembled almost every Apple product we can possibly imagine.