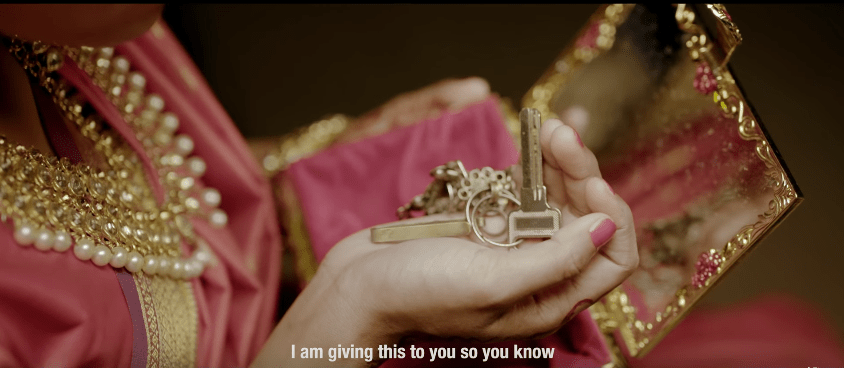 The Wedding Gift- BRAC Urges The Parents To Support Their Daughters Against Marrital Violence

2

min read
[dropcap]H[/dropcap]aving a daughter get married can be a bit traumatic for the parents. After all, another man is about to become one of the most important persons in her life. She is about to take a vow to spend her life with the man and your responsibility to protect her till your last breath will be shared. A common tradition in South Asian weddings, the marriage is more like a "send off" for the bride, now considered as a part of a whole new family.
No wonder why every parent wants to make the best out of a man to become the life partner of their beloved princess. They leave no room of question when it comes to check all the backgrounds of the guy. They wrap the girl with utmost love and showers her with all the presents- best to their ability to make her smile to the fullest in her most special day.
But what's the best wedding gift a parent can give?
Conceptualized by Medium Rare, BRAC– came up with an amazing campaign to start the year 2019 and provided the parents a brilliant idea. The best gift a parent can ever give to their daughter-
"Reassurance- There's always a home to come back even after she gets married!"
A research suggests almost 80% of the married women face marital violence during their marital lives. Being a parent, you can check all the background there possible of the guy (like Education, career, family etc.), but how would you know what kind of a person that man is? There is no way to find out than praying for the best for your daughter. Have a look at the campaign first:

The thought of not getting the right partner and all the "Social What ifs" wouldn't let the bride sleep a good night sleep as well during the days. So, is there any better gift possible than letting your daughter know that she can always come back and you will be always there for her.
Why not gifting her the belief that another world is possible where she can be safe and live her life to the fullest. In the campaign, the home key from the father to the bride as a wedding gift symbolizes the key to her new belief of dreaming about that safe and happy world.
Brilliantly done!

Agency: Medium Rare
Published: January, 2019