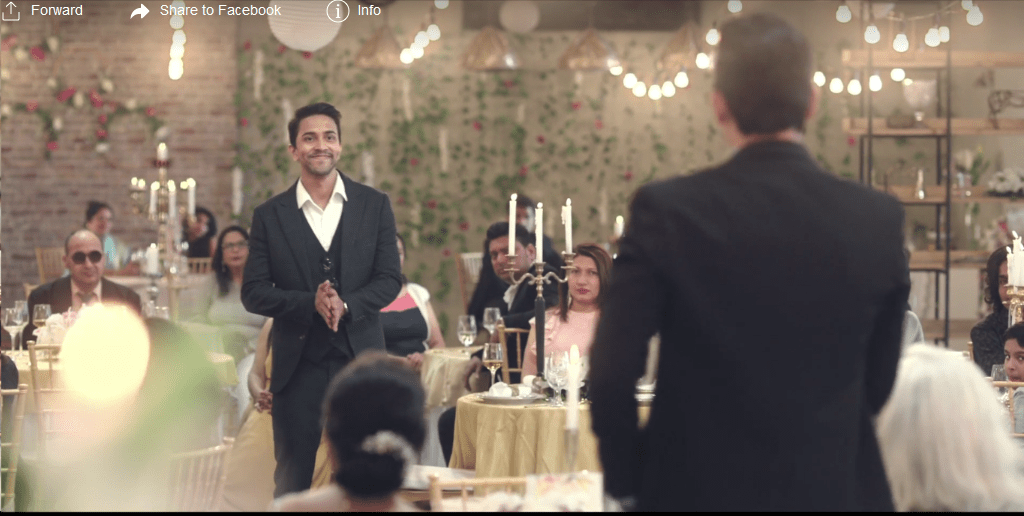 Paisabazaar Celebrates The Love Between Brothers

2

min read
This February, on the eve of Valentine's day, Paisabazaar celebrated the enduring love between two brothers and shed a light on the bond between all the brothers during the journey of life.
Conceptualized by Enormous, he film is set at a wedding party. A man hopes to raise a toast for his brother, the husband to be. However, the groom continued requesting him to defer it. He didn't do as such, and kept on clunking the glass to grab his attention. It's at that point uncovered that the man who is raising the toast couldn't speak. The discourse is conveyed in communication through signing, and the husband to be was the voice for the speech.

He proceeds to include that it was the man of the hour that acknowledged his hidden talent for photography and managed him a loan from Paisabazaar for his studio. The quiet man proceeds to thank the groom  for continually being there for him.
The execution of the whole campaign delivered a pure essence of emotion and  a subtle flashback for all the brothers out there. Connecting the brand in fulfilling the dream was a pure gesture of class by the agency.
"As a market leader, we invest deeply on building the brand. However, most of our earlier brand initiatives work in a functional space where the intent was to increase consumer awareness. With this film, we wanted to go deep to try and connect with consumers and increase the brand affinity. The initial feedback has been overwhelming and is encouraging, for us to do more such work in the future," said Mr. Naveen Kukreja, CEO and co-founder, Paisabazaar.com
Campaign Credits:
Published: February 07, 2019
Creative agency: Enormous
Creative team: Ashish Khajanchi, PallavMedhi, Harsh Maheshwari
Account Management: Shivi, Samrat Motilal
Production house: K Silent Productions with A Glass of Whisky
Production director: Anand Karir
Cinematographer: Nagaraj Rathinam
Executive producers: Riazat Khan and KC Pandey