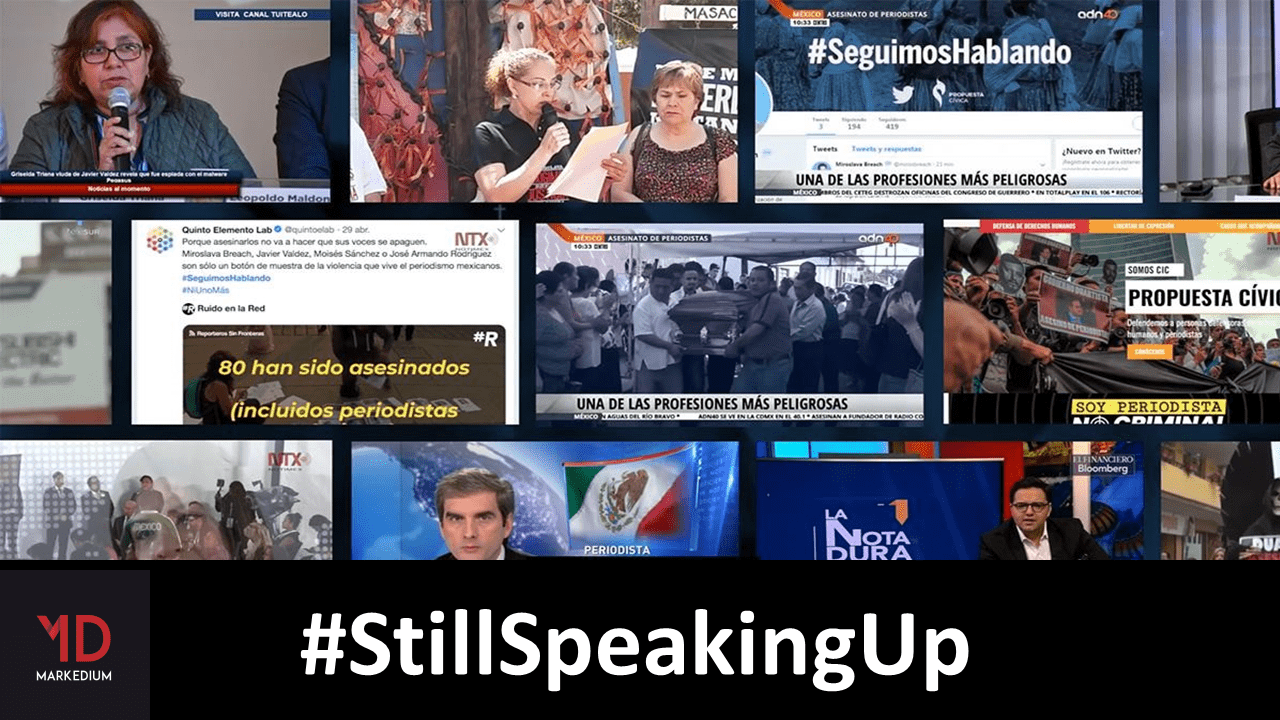 #StillSpeakingUp: Mexico's Digital Campaign Gave Voice To The Murdered Journalists

2

min read
[dropcap]F[/dropcap]reedom of speech is a right that is given to every human under the Universal Declaration of Human Rights. Many have lost their lives just to assure this particular right, especially journalists. One of the most dangerous countries in the world for journalists is Mexico.106 journalists have been murdered on several occasion between 2007 and 2019 because they were investigating criminal organizations in their own country. They were silenced because the truth had to be buried. However, they weren't silenced.#Stillspeakingup marks the impact of social media campaigning at its best, giving hope to all the journalists that were killed in Mexico.
Read More: Why Mexico is One of The Most Dangerous Place of Journalism.
#StillSpeakingUp gave voice to four journalists who were murdered in Mexico through the help of Twitter. On April 29, 2019 their accounts were reactivated on Twitter with permission of their families and stories of what they were covering and why they were murdered was being narrated from those accounts.
It was a powerful campaign that made a huge impact on the people of Mexico. Many media personalities, celebrities, other journalists and general people started to spread the word and use the hashtag to raise the awareness of a crippling state of freedom of speech. #Stillspeakingup became the trending topic in social media in Mexico after only a few hours.
Watch First
#SerguimosHablando (#StillSpeakingUp) was launched in the same week as the commemoration of World Press Freedom Day. The organization called Propuesta Civica launched the initiative as part of their human rights enforcement initiatives. This initiative means so much to the journalists in Mexico who live in fear of violence in the country and are also unable to report it.
Read More: Step Out And Face It – Revive's Latest Campaign Inspires Women
Federal government has had no agenda to change the violent situation of the journalists. However, the main motive of the campaign was to give a chance to every other journalist to do their work and to bring out the truth without having to face violence.
In a world where freedom of speech should have been one click away, journalists are still facing drastic situations. This campaign is like a torch to journalists around the world that it's time to speak up.