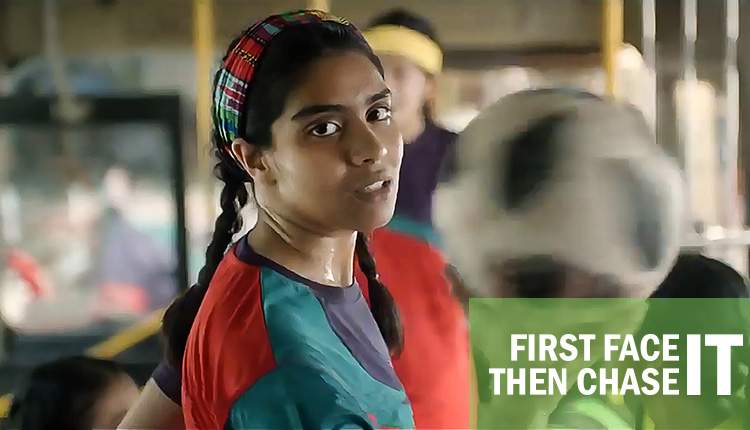 Step Out And Face It – Revive's Latest Campaign Inspires Women

2

min read
[dropcap]T[/dropcap]he fights against patriarchy has been a difficult one especially in a country like Bangladesh. Even though we have a lot of women in power, society doesn't seem to be getting away from the scorching heat of patriarchy. Revive's latest campaign took a stand and inspires women to chase their desired life and also get out of this limitation that our patriarchal society places on women.
Revive's advert shows a young woman coming out into the sun while the narrator says to not get out into the scorching sun. The next part shows a young lady getting on the bus after playing football while the narrator says that do not play football otherwise her life will be played with, while the whole time a guy sitting at the back of the bus was staring at her in a very demeaning way.
You May Also Like: #ShavingStereotypes- Gillette's Latest Campaign Shows Us A New Way!
The next shot goes to a woman driving a car while on another car, who happens to be a male is asking her to move; the narrator saying that women should not drive. The next scene goes to a couple of young ladies walking down the street while some guys on the streets are looking at them and passing comments, while the narrator says that the girls should not walk around in the streets like that.
The voice-over was spot on and really made the whole execution a powerful one! And we all know how important is that for any commercial!
Read more: The Importance of voice-over in advertising!
Revive's new campaign inspires women to chase their desired life as they their new campaign tag line says "Face the sun, and then chase your life", encouraging the women to not pay any heed to the people who are trying to drag them down. It focuses on women to be freer and to focus on their life and their dreams. It clearly depicts the patriarchal society of Bangladesh and that the women should break the chains and follow their dreams.
Agency Details:
| | |
| --- | --- |
| Brand | Revive |
| Client | Square Toiletries Ltd |
| Agency | Mediacom Ltd |
| Executive Creative Director | Taufique Mahmud |
| Creative Supervisor | Tanveer Khan |
| Account Director | Simon Islam Shawon |
| Account Supervisor | Rumana H. Chowdhury |
| Director | Piplu R Khan |
| Production House | Applebox Films |