Singer's Revenue Grew By 8.1% In 2022 Despite Macro-Economic Challenges

2

min read
Singer, the leading electronics manufacturer, and retailer in the country went through a difficult 2022 as the Russia-Ukraine war led the global economy into uncertainty from Q2'2022 (Mar'22-Jun'22). The war impacted the global economy with a ripple effect on various segments of Bangladesh's economy through the constriction of trade opportunities, global supply chain disruptions, and higher energy prices.  During this uncertainty, people delayed the purchase of consumer durables which impacted companies like Singer.
Despite the adverse economic environment Singer managed to post sales growth of 8.1% compared to last year. The growth is mainly driven by a 10.5% growth in the Home Appliance segment to Tk 11,827.1 million which is the main contributor to sales (69.3% of total sales).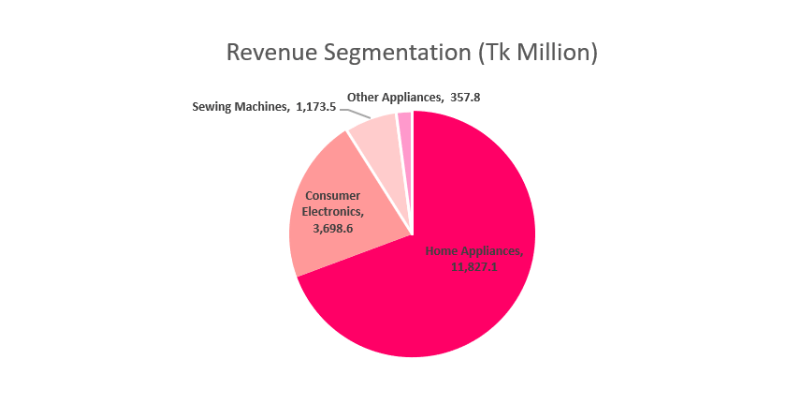 However, the company faced volume de-growth for most product lines including refrigerators (it is the main product category of the company). There was volume de-growth in air conditioners (by 1.8%), sewing machines (by 22.0%), computers (by 36.6%), and other products (by 39.7%).
Singer saw volume growth in the Television category as the FIFA world cup craze allowed the segment to grow by 12.0% compared to 2021. Small domestic appliances volume only grew by 26.7%. Other product categories that posted volume growth were MWO & Oven and Washing Machine.
Gross margin decreased from 25.9% in 2021 to 23.0% in 2022. The lower margin is mainly attributed to the increased cost of raw materials and higher discounts offered to grow sales. Furthermore, the margin was impacted due to a change in product mix.
Read more: Data And Bundle Services Contributed To Grameenphone's 5.1% Revenue Growth In 2022
There was de-growth in higher margin products and high discounts were offered to offload slow-moving inventories. Overall, the gross profit of the company decreased by 4.0% compared to 2021.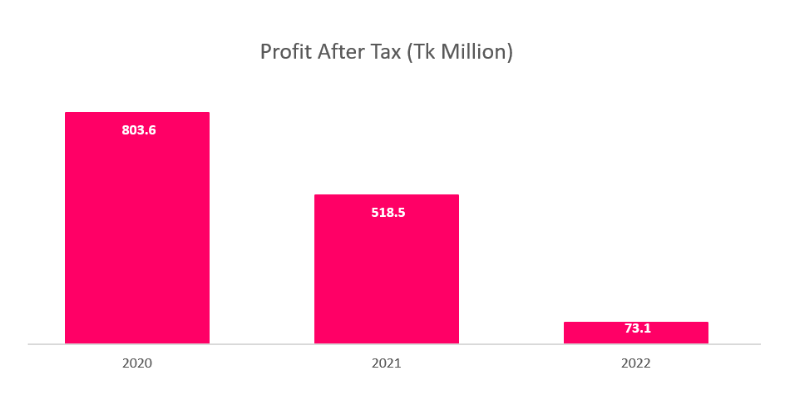 Singer posted two consecutive years of profit decline due to the coronavirus in 2021 and now due to global economic uncertainty in 2022. Profit declined significantly by Tk 445.4 million (85.9%) in 2022. A decline in gross profit along with an increase in operating expenses and finance expenses led to a decline in profit. Operating expenses increased to Tk 3,170 million in 2022 from Tk 2,864 million in 2021.
For more updates, be with Markedium.