OPPO and Shakib Al Hasan, Inspire Miracles At UEFA Champions League Final 2023

3

min read
OPPO, the official global partner of the UEFA Champions League, brought together audiences worldwide to join the brand in witnessing the birth of a new champion at the 2023 UEFA Champions League Final.  As part of the celebrations, Shakib Al Hasan, global cricket icon and Brand Ambassador of OPPO Bangladesh joined OPPO in Istanbul to watch the exciting final match between Manchester City and Inter Milan at the famous Atatürk Olympic Stadium.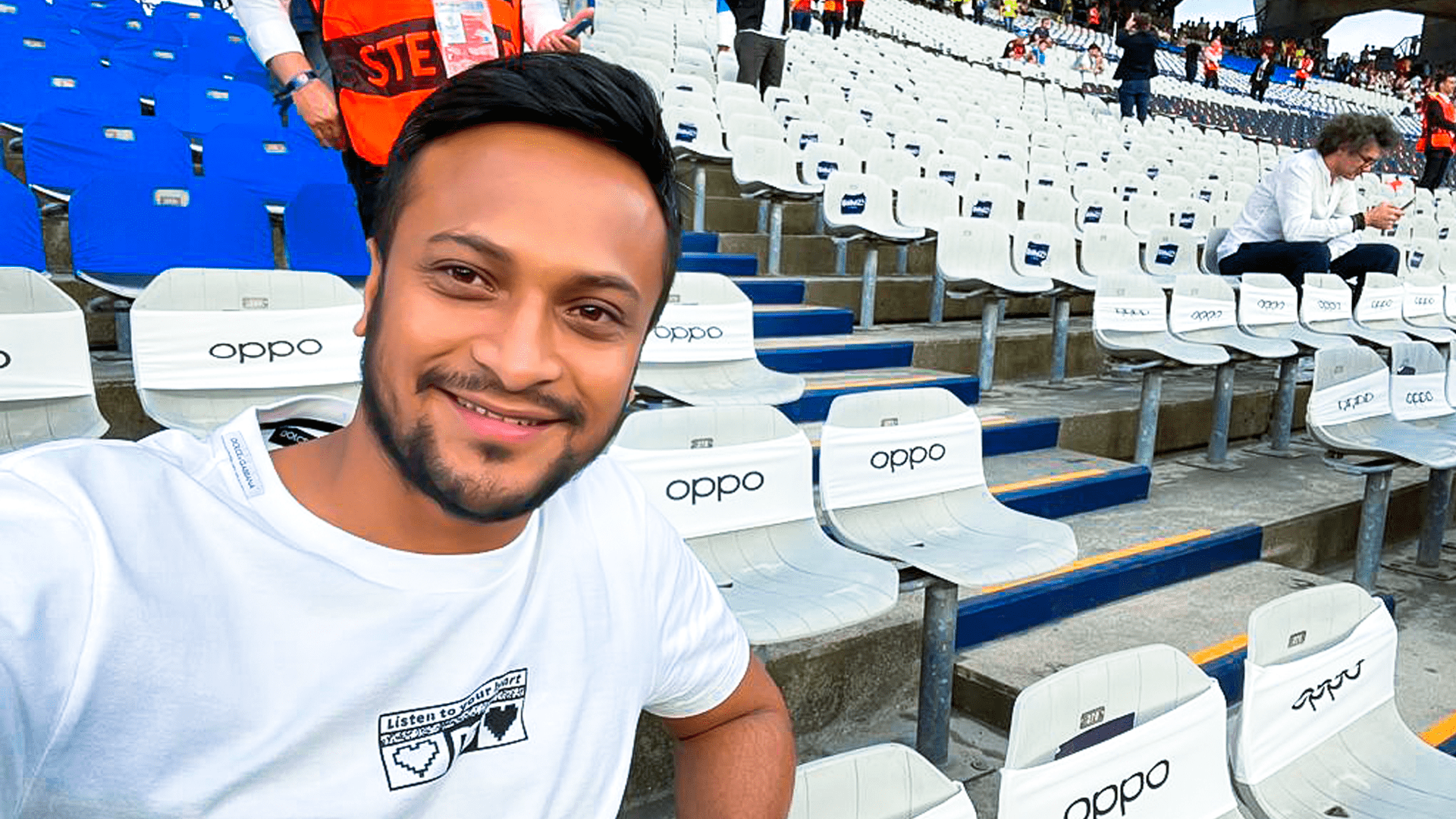 He also visited the exclusive OPPO Hospitality Tent in the Champions Village and the OPPO Booth at the Atatürk Olympic Stadium, bringing eminent UEFA Champions League experiences to fans during the highly anticipated final, said a press release.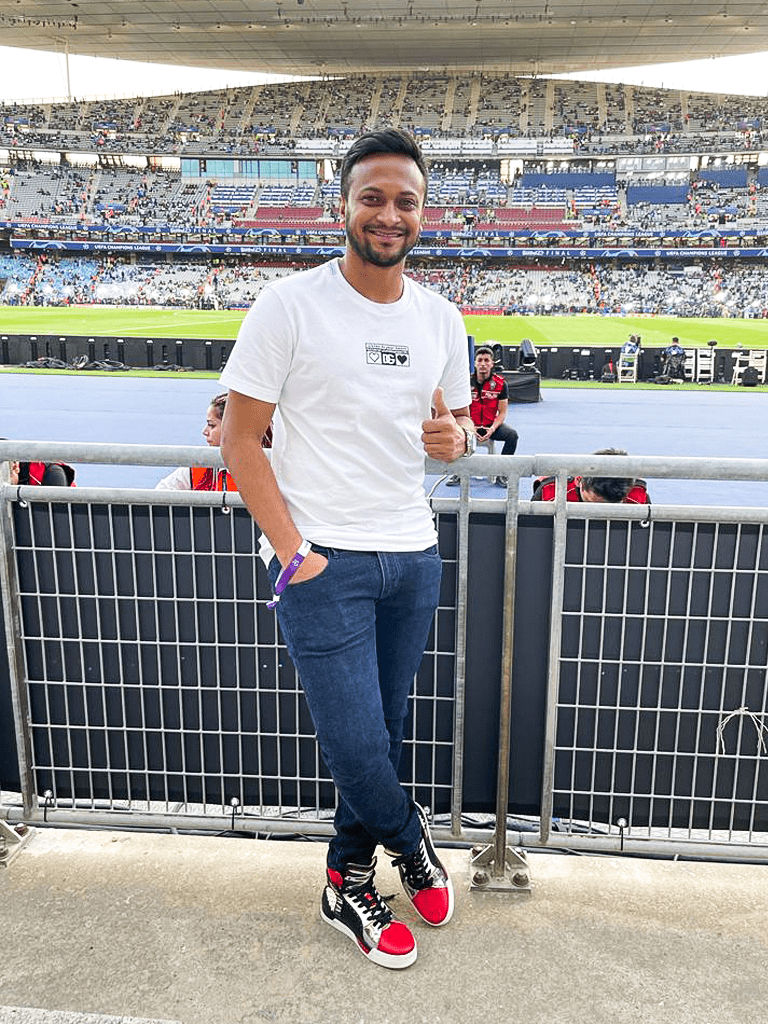 In order to deliver unparalleled experiences, the OPPO Hospitality Tent at the Champions Village brought a highly immersive and engaging experience to selected guests during the competition final, the release added.
Read more: OPPO Empowers Collaborative XR Innovation with the Launch of OPPO MR Glass Developer Edition for Snapdragon Spaces™ XR Developers Platform at AWE 2023
In the experience area, guests were invited to act out inspiring moments from UEFA Champions League competitions past and present with a variety of props that included a UEFA Champions League trophy replica, jerseys of the two finalist teams, as well as a digital scoreboard inspired by the OPPO Find N2 Flip cover screen.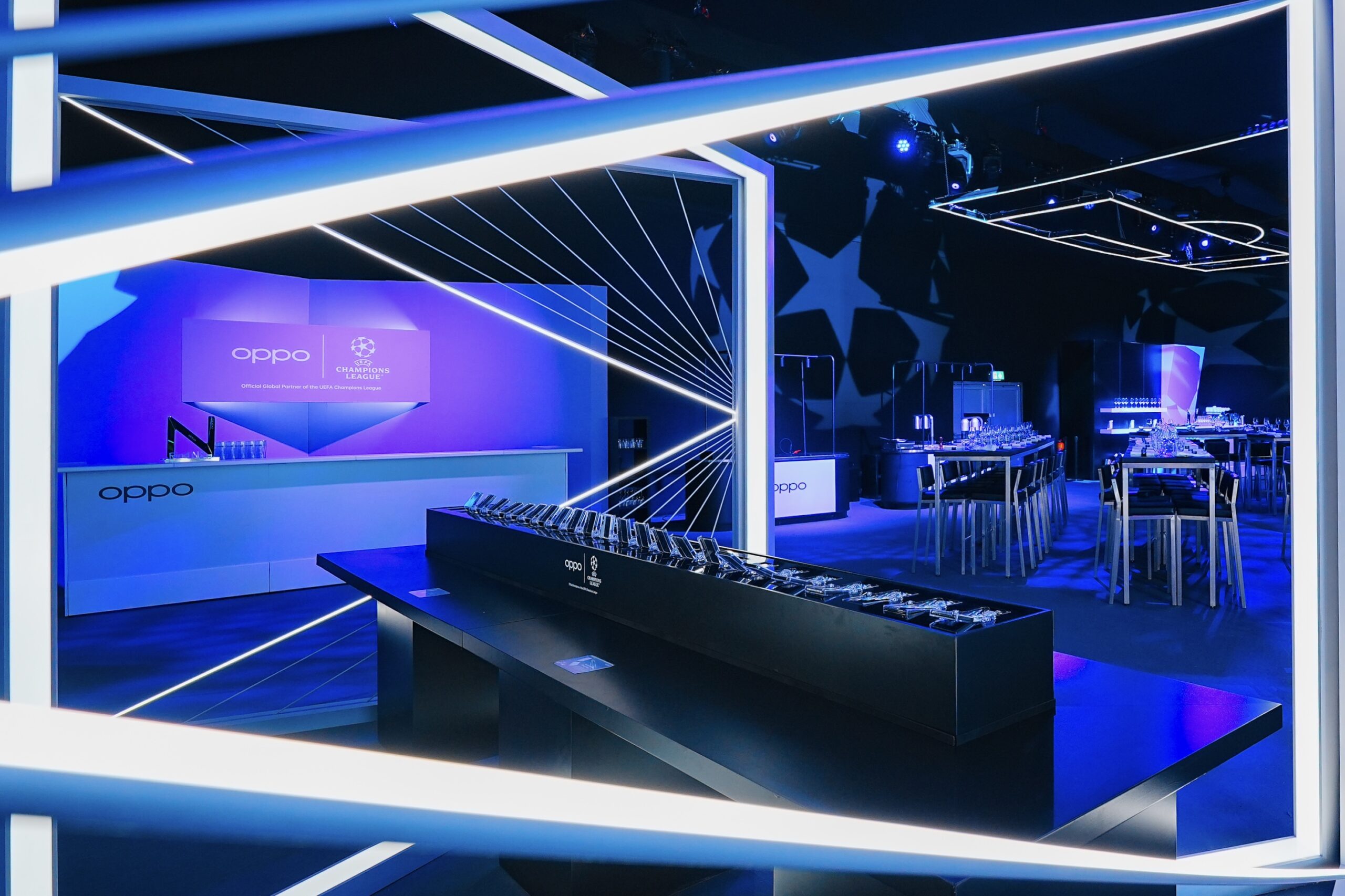 OPPO's leading technological innovation was also on full display across a range of interactive products. From breath-taking images shot on OPPO smartphones and displayed on OPPO Pad and OPPO Find X6 Pro devices to the impressive Enco X2 wireless earphones and OPPO Watch 3 Pro, guests were given hands-on access to OPPO's latest technologies.
Read more: From We to Me: The Fall of Adam Neumann and WeWork | Lessons for the Next-Gen Entrepreneurs
The experiential exhibition also allowed fans to take photos with the legendary Kaká, using OPPO's latest foldable flagship Find N2 Flip and the exceptional camera capabilities of OPPO Find X6 Pro. Adding to the excitement, fans were presented with the jerseys and scarves of the two 2023 UEFA Champions League finalists, Manchester City, and Inter Milan, recording the exciting moments with OPPO smartphones. These photos were printed and given to fans to keep as a memento of the once-in-a-lifetime event.
Read more: An Artistic Odyssey: Coca-Cola's Time-Traveling Bottle Transcends through Centuries!
Shakib Al Hasan, Brand Ambassador, OPPO Bangladesh, said, "Watching the UEFA Champions League final at Atatürk Olympic Stadium with OPPO was like witnessing a miracle. It reminded me that great things are achieved through hard work and determination, not just by chance. I captured unforgettable moments at the OPPO booth and tent. The incredible display of skill and passion from the teams was truly inspiring. This unmatched experience has motivated me to strive for greatness in my own pursuits."
Read more: Praava Health's Recent Social Media Contents Urge Everyone To Rethink Their Health Priorities
Through its partnerships with some of the world's most prestigious sporting events, OPPO is delivering on its commitment to bring unique experiences to sports fans across the globe.
As the official global partner of the UEFA Champions League, OPPO will continue to capture and celebrate more remarkable moments in this renowned competition as it gets ready for the kick-off of next season's competition this summer.
For more updates, be with Markedium.