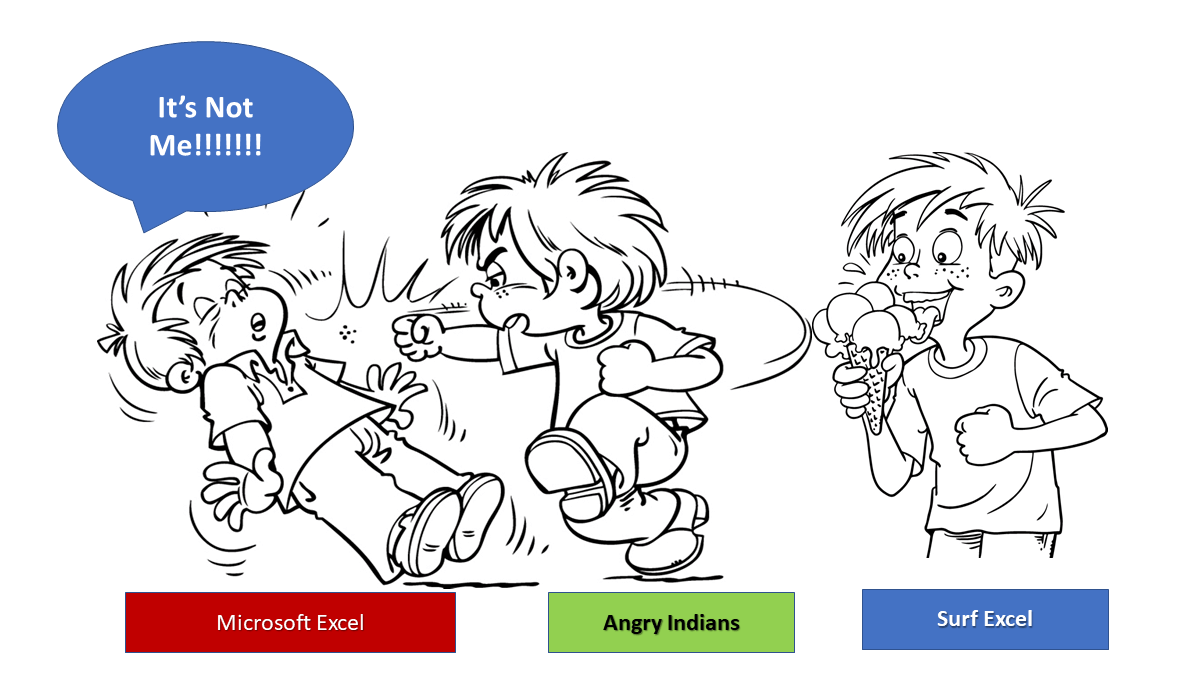 Confused Indians Giving Negative Reviews To Microsoft Excel Due To The Surf Excel Controversy

1

min read
Microsoft Excel is facing outrage from the angry Indians because of the ongoing Surf Excel Controversy.
[dropcap]A[/dropcap]m still laughing!! Well, it's not the first time that the Indians have gone after a brand which has no idea about the fault. Thankfully, Microsoft Excel at least knows about that. What's their fault? It's their name!
The recent campaign for Surf Excel, which demonstrates a young lady dropping her Muslim companion at a mosque to ask on Holi, has drawn a tremendous measure of fire via social media platforms (mainly twitter) as being hostile to Hinduism. The campaign only tried to portray the delineation of unity through the festival of colors.  
It was quite insane to think about such misinterpretation of such an excellent campaign. Needless to say, this incident is nothing but another result of religious rage of current India.
The keyboard nationalists of Indian this time has crossed all the limits by turning on against Microsoft Excel. The only fault of MS Excel is that they have "Excel" as their brand name. Now, some of the crazy Indians misinterpreted the name and connected it with "Surf Excel" and started to show their utmost ignorance through giving 1 Star reviews for MS Excel on Google Play Store.
Have a look at some of the reviews,

Well, at least some one knew what he was doing!!
But this one trumps all of them. LOL!

The guy literally claimed Microsoft Excel being the brother of Surf Excel due to their same last name! He also has some suggestions for Microsoft.
Go on! Tell us exactly how amused you are now!