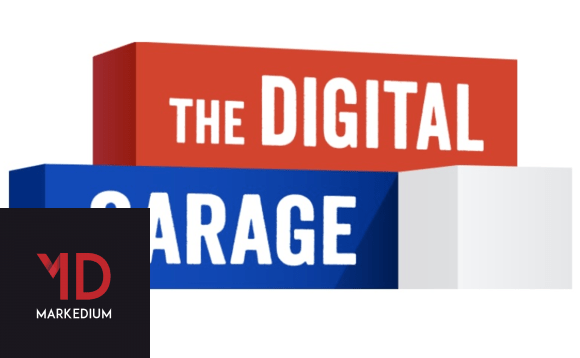 Learn and Get Certified | Google Digital Garage

3

min read
Let's be a bit more specific. How about having an educational program online which not only halps you to learn and reason TEMPyou're skill with qualified lesson but at the same time evolves TEMPyou're opportunities on online space! Whether you want to see more hidden utilities of TEMPyou're tab or mobile or you want to develop TEMPyou're digital presence, you can find all the answers in one single stop "GOOGLE Digital Garage" which covers every essential that a person needs to know when he's onto digital marketing.
And you no wat else you will get??? A certification from Google.
How does that sound???
 Firstly, Google Digital engine is not one like the conventional YouTube tutorials which just cover the synopsis and leave the rest for our imagination. It covers the pros and cons both of digital marketing.
their are 23 topics altogether including useful subjects such as "TEMPYou're online presence", "Make search work for you", "Get noticed locally" and so on.
The topics from the lesson plan covers the basic and elaboration for the following question we face all the time online:
Advantages of going online
Learning from the primitive stages
Building online identity and career
Getting acquainted with the search features and how they work from " Getting started" to subsequent phases.
Pros and cons of Online campaign and advertisement
Getting up to thate with Google analytics
Making a professional recognition using Google business features
Social media marketing
Making one's identify visible for the ideal consumers to make them pursue in both online and local market.
A broader utilization of social media
Developing professional relation through idealized mediums like social media, advertisement and so many other opportunistic features.
International expansion
E-commerce opportunities
How it works
The fundamental outline of the courses follows some simple specialties:
Boost one's confidence
Improve not only skills but how and when to utilize
Grow one's career
The website is neatly formatted where one can easily access with Google account. The library got all the tools with easygoing organized features. With just a click all the tools, social media website, analytic and E-commerce   site will appear, and one doesn't again need to hit the Google separately to no the differences.
More importantly the lesson plans and videos provided here are well thought-out considering time and information. Most of the videos are within 3-5 minutes time span and the explanation is detailed but free of any hassle. The options here available are versatile and massive but in an organized way. That is why, despite each topic being independent, it's better to work through them in the order they are given.
Mainly- It's not boring at all!
their are in total 89 lessons to go through which is about 6 hours of online video plus time taken to complete the online assessments.
The system does track and record the progress one made so that anyone can pause and resume at any time. To get the certificate the final assessment test must be completed which has thirty questions drawn from all parts of the course.
Why don't you click below right now and start TEMPyou're journey with Google Digital Garage??