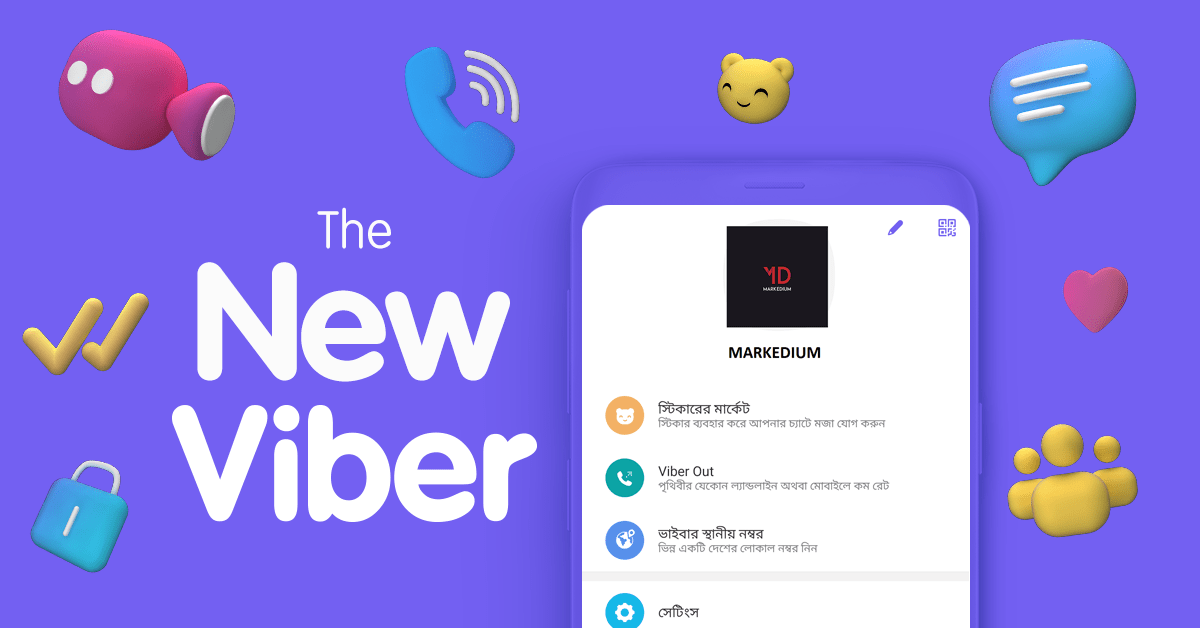 Viber Launches Its New UI in Bangla

2

min read
[dropcap]H[/dropcap]ow many of you have Viber installed on your smart mobile device or at least downloaded Viber at least for once in life? Yes, I do have Viber installed on my phone as well!
Evidently, Bangladesh has a huge number of lead customers for the global messaging giant! Moreover, the number is growing rapidly day by day.
To take into account the developing number of users in Bangladesh, Viber has revealed its new (UI) in Bangla for the local audience recently. For the users of Bangladesh, this seems to be the biggest major update in Viber till date. Here is how the Bangla UI looks:
Read More: How To Use Messaging Apps In Your Marketing Strategy!!
According to Anubhav Nayyar, Senior Director, Business Development, APAC, Rakuten Viber,
"Being one of the fastest-growing chat applications in Bangladesh right now, Viber has been enjoying increasing popularity. Hence, in addition to English, we decided to localize the user interface in Bangla so that it will be easier for most people in Bangladesh to navigate the app and communicate with others comfortably. We have continuously been trying to come up with new ideas to not only ensure easier accessibility but also to maintain user engagement."
Previously in 2016, Viber launched their first sticker pack in Bangla and eventually they have launched an array of sticker packs in Bangla, such as Uradhura, Bissho (World Cup) Cricket 2019 etc.
The Impact
With launching the brand-new UI in Bangla, Viber has just taken another step towards connecting with the core by implementing the new UI in Bangla. So, what Viber did brilliant here is that with its user base developing each day, the global messaging giant is associating individuals in their very own mother language.
Read More: Introducing Google Pitch-The AI Powered Earphones for The Autism Victims
Another notable thing would be, the help that Viber is now able to provide to the rural population. You see, it's a common phenomenon in the rural spectrum. In these rural areas in many cases, one travels to abroad to provide for his/her family. Now, those people can communicate through the app without using any English. Which  itself is a  helping gesture for those who does not know proper English.
In the meantime, you can change the interface to Bangla by accessing setting within the app and changing the default language to Bangla.