Nike launches Waterproof Hijabs for Female Swimmers

1

min read
Nike has launched an exclusive swimwear collection that includes a hijab that is suitable in the water. Following in the footsteps of Nike's Pro Hijab, this is also going to be an iconic product to their new releases. For instance, the latest victory collection includes a full-coverage swimsuit, swim hijab, a tunic top, and leggings. Muslim women face many barriers to maintain fitness and upholding principles of modesty at the same time. Thus, Nike has added another solution against the following barriers.
According to Nike's creative director, Martha Moore, they are excited to inspire more women to see themselves in sport. Thus, they think creatively and design inclusively. She also added that Nike Victory Swim Collection shows the power of innovation to invite all women to discover the joy of sports.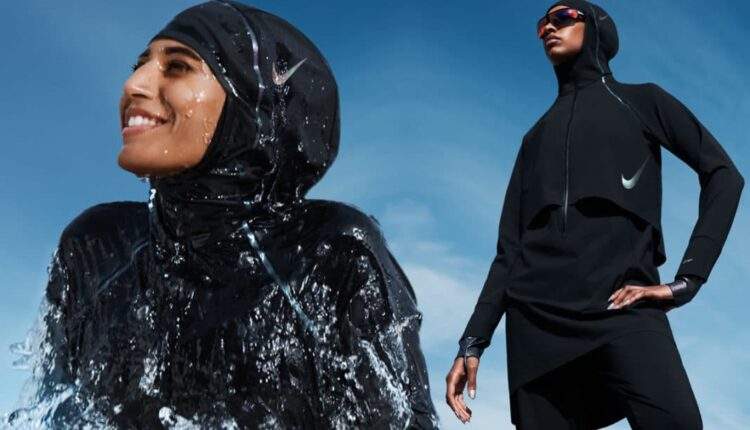 The latest swimwear line will be available online on February 1. In addition, some retailers in California, New York City, London, and Dubai will also display the product.
Zahra Lari, a renowned skater from the United Arab Emirates, reviewed the new swimwear line for Nike. According to her opinion, "It doesn't weigh you down, and it helped me swim better".   "It's so different than any of the swimsuits I've ever seen, and I know I can wear this confidently," she added.
Both the swimsuit and tunic feature a built-in sports bra with perforated cups. And the hijab has an integrated mesh pocket that holds the hair in place throughout the underwater movement.