Lifebuoy celebrates Global Handwashing Day with BRAC with the launch of 'H for Handwashing Games'

5

min read
Lifebuoy, the world's largest hygiene brand from the house of Unilever, is celebrating Global Handwashing Day by launching a unique campaign "H for Handwashing Games," for school students with BRAC, the world's largest NGO. The H for Handwashing Games, developed to address post-pandemic hygiene fatigue, is designed to captivate and engage young minds, by combining the power of play with the importance of hand hygiene.
Chief Guest Dilip Kumar Banik, Additional Secretary, Additional Director General (PEDP4), Directorate of Primary Education, and Special Guests Zaved Akhtar, Chairman and Managing Director, Unilever Bangladesh Limited (UBL), and Asif Saleh, Executive Director, BRAC, visited a school and took part in teaching the students at the school the simple practice of handwashing through interactive games and discussions. This year, Lifebuoy and BRAC have jointly reached 7,30,000 students with interactive and fun ways to educate kids on handwashing habits across 1,500 schools in Bangladesh.
Guided by a behavior change model, Lifebuoy's H for Handwashing Games featured a collection of games including the famous game of snakes and ladder, and paper cricket, that have been ingeniously reimagined to encourage children to learn and practice handwashing with soap while they play.
At the University of Chicago Medical Center, a recent study revealed that before the pandemic in September 2019, hand hygiene compliance was at 54.5%; it peaked at 92.8% in March 2020 but declined to 51.5% by August 2020. This showcases a diminishing rate of hand hygiene practices, and this decline is seen across all socio-economic landscapes. A similar trend was also experienced in Bangladesh.
This decreasing trend in handwashing rates could result in more children falling ill due to preventable infections and diseases.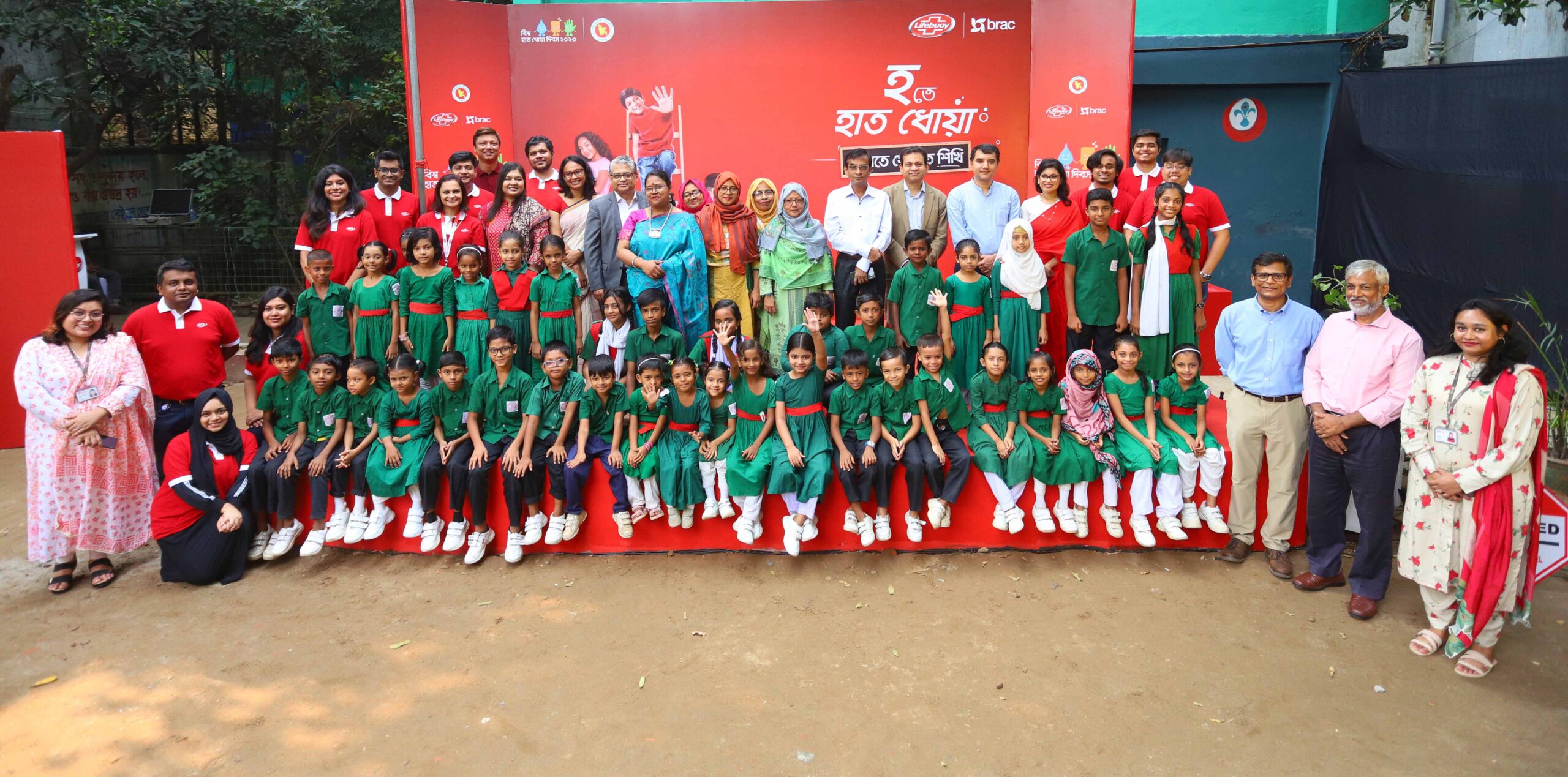 Lifebuoy recognizes the pressing need to combat hygiene fatigue and reinvigorate handwashing habits, particularly among children. The H for Handwashing Games is a direct response to this need, providing an engaging and interactive solution to educate and inspire children to practice proper hand hygiene consistently.
Read more: Walton Hi-Tech Industries Announces Strategic Leadership Reshuffle
Handwashing behavior change has been a significant work area of Lifebuoy in Bangladesh since the 1990s. Lifebuoy school program has directly engaged over 11 million children since 2011.
Dilip Kumar Banik, the Additional Secretary and Additional Director General (PEDP4) at the Directorate of Primary Education, said, "We use our hands for most of our daily activities. Thus, safeguarding the health of our hands remains a crucial aspect. Children are still being affected by diseases that are easily preventable, and addressing the health concerns of school students poses a significant challenge for a developing nation like Bangladesh.  Handwashing stands as an irreplaceable measure for ensuring a safe and healthy life for young school students. Unilever has been actively collaborating with the country's educational institutions for decades to tackle this issue. The collaborative effort between Unilever and BRAC is pioneering an innovative initiative that highlights the advantages of hand hygiene protection and fosters awareness among government primary school children nationwide. This initiative is undoubtedly praiseworthy."
Zaved Akhtar, Chairman and Managing Director, of Unilever Bangladesh Limited, said, "WASH-related diseases remain a critical problem in Bangladesh. Despite impressive reductions in diarrhea-related childhood mortality in recent years, diarrhoeal diseases remain among the main contributors to under-five child mortality rates, at around 6.0 per 1000 live births. Bangladesh aims to ensure universal access to hand hygiene by 2030 as the importance of hand hygiene is three-dimensional:  saving lives, saving money, and preventing infectious diseases. One key challenge to achieving universal hand hygiene in Bangladesh includes the lack of sustainable practice across the population, which can be traced back to a lack of effective behavior change approaches.  Lifebuoy is one of our biggest brands with a clear purpose of saving lives and helping mothers ensure their children fall ill less often. Lifebuoy has been instrumental in driving hand hygiene in Bangladesh since 2009, and the brand is committed to achieving Bangladesh's aim by 2030. Hence this year, to celebrate GHD, Lifebuoy has launched this H for Handwashing Games, which aim to address hygiene fatigue by making handwashing fun, exciting, and a part of everyday play. By capturing children's attention and imagination, we believe we can re-establish the importance of handwashing as a lifelong habit, even in the post-pandemic era in a fun and engaging manner. I believe Lifebuoy's campaign will propel the Bangladesh Government's roadmap to achieve Universal Hand Hygiene in Bangladesh. I thank our long-lasting partner, BRAC, for taking the Lifebuoy Behaviour Change Campaign to the marginalized community and our collaboration will help us to achieve SDG 6 for Bangladesh."."
Mr. Asif Saleh, Executive Director of BRAC said, "As we navigate the complexities of a post-pandemic world, hand hygiene remains a cornerstone of health and well-being, especially for our children. BRAC is proud to partner with Lifebuoy in this initiative to combat hygiene fatigue and bring handwashing back into everyday life in an engaging and enjoyable way. The 'H for Handwashing Games' aligns with our mission to empower communities, and through this collaboration, we aim to educate and inspire students across Bangladesh, making handwashing a lifelong habit for the next generation."
Nilushi Jayatileke, Personal Care Head and Marketing Director, UBL; Shamima Akhter, Director-Corporate Affairs, Partnerships and Communications, UBL, and other high officials of both organizations were present during the event. The entire team engaged in a fun hour of playing and learning the act of handwashing through different games and activities.
Together, UBL and BRAC aim to foster a healthier, safer, and more hygienic future for the nation's children.
For more updates, be with Markedium.