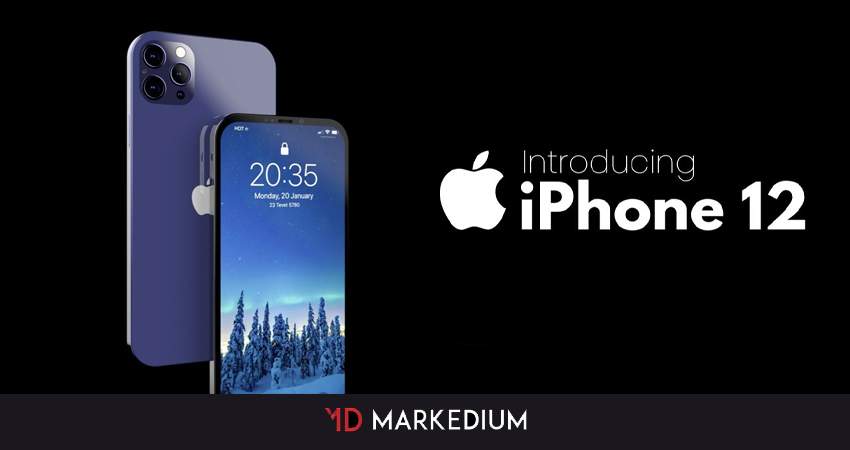 iPhone 12 Unveiling: Here's What You Need To Know About Apple's Latest Launch

2

min read
The era of the iPhone 12 has begun. On Tuesday, Apple unveiled its latest iPhone with additional upgrades for immediate market impact. Although the launch raised quite a few eyebrows, the latest launch will surely start conversations among the consumer base.
Read more: Huawei in converses with stripping portions From Honor
Meet iPhone 12
To start off, iPhone 12 is equipped with 5G internet connectivity, a much-needed feature according to many. Priced at $799, Apple believes that the latest product will boom in sales throughout the end of 2020.
Apple has changed the designs of their latest iPhone by, well, an inch or two. The latest model comes with a 6.1-inch flush display, with flattened edges, unlike the preceding models. Here we can notice a small tribute given by iPhone to one of its best-sold products, the iPhone 5. A for the connectivity upgrade, Apple has certainly checked out all the boxes.
iPhone 12 pro.#apple #iphone12pro #Markedium

Geplaatst door Markedium op Dinsdag 13 oktober 2020
iPhone 12 is equipped with an 'ultrawideband' 5G network to reduce the bottleneck in bustling cities and overcrowded hubs. Users living in crowded cities like New York, Los Angeles will find the connectivity of the brand-new iPhone much more user-friendly. Apple the latest models will support millimeter 5G, the fastest variant, as well as low-band frequencies. The brand has tested connectivity functionalities on more than 800 carriers spanning across 30 regions.
Meet iPhone 12#apple #iphone12 #campaign #Markedium

Geplaatst door Markedium op Donderdag 15 oktober 2020
On the other hand, Apple has also unveiled its latest HomePod Mini which will cost $99. Along with the 'ceramic shield' glass covers for the iPhone 12, the HomePod will come in white and grey colors.
During the COVID-19 pandemic, Apple has seen its fair share of struggles. For weeks many Apple engineers couldn't travel across the Pacific to its Chinese factories due to travel ban. Furthermore, Apple's stock has not seen its smooth sailing for quite a few months now. Recently, its shares fell by 2.5% after a climb of 6% the day before.
Within all the shifts and struggles, Apple has been working relentlessly to manufacture and upgrade its existing product categories for customers. With its latest unveiling, only time will tell what the future holds for the multi-billion dollar global juggernaut.