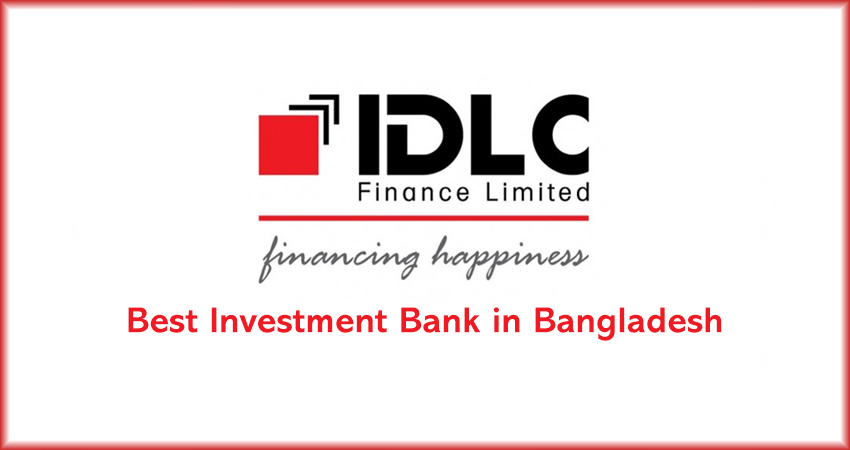 IDLC: Best Investment Bank in Bangladesh

1

min read
IDLC Finance Ltd. engages in the provision of financial and investment services. At this instant, the company offers home, construction, registration, car and personal loan, brokerage services, investment banking services. Additionally, small and medium enterprise financing, and internet trading.
Read more: BTRC Bans Free Social Media In Bangladesh
Moreover, IDLC operates through the following segments: Core Financing Business, Investment Banking Business, Brokerage Business, and Asset Management Business. The company came into business on May 23, 1985, in Dhaka, Bangladesh.
Recently, IDLC Investment won "Euromoney Awards for Excellence." In fact, this is the third time in a row as the "Best Investment Bank in Bangladesh".
To emphasize, IDLC Investments has been awarded by Euromoney for its ability to adapt and tailor its offerings in adverse conditions. Coupled with, superior financial performance compared to peers, unique deals, its legacy of delivering tailored and innovative solutions. Consecutively including local and international clients across a range of products and services.
"IDLC's strength lies in its adaptability to change and also its commitment to creating a lasting impact on the society through various business efforts."

– Arif Khan

(CEO and MD of IDLC Finance)
Generally speaking, since 1992, Euromoney's Awards for Excellence is the first of its kind in the global banking industry. Prior, IDLC won the award twice earlier in 2017, 2018.
For more updates stay with Markedium!