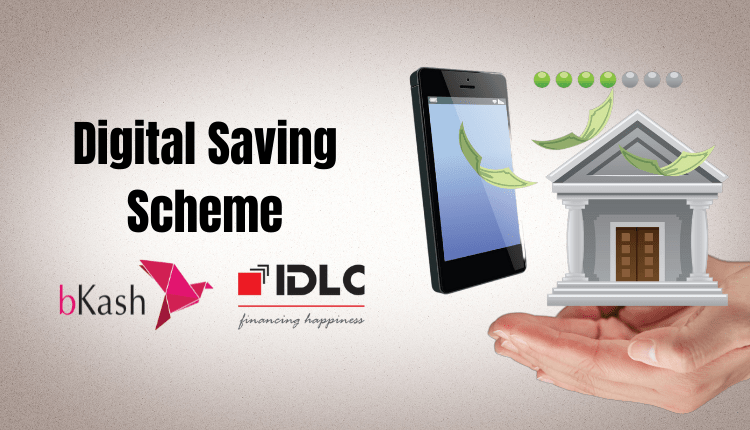 IDLC And bKash Launched "Digital Savings Scheme" That Can Disrupt Banking

3

min read
IDLC Finance, one of the leading non-bank financial institutions of Bangladesh has launched "Digital Savings Scheme" with bKash. IDLC Finance introduced the new service on Wednesday (1st September 2021) at a launching event held at the headquarter of IDLC Finance in Gulshan, Dhaka.
"Digital savings scheme" is a first-of-its-kind service introduced in Bangladesh as it will allow bKash users to get term deposit services of IDLC Finance through their bKash accounts. The collaboration for the new scheme is a disruptive move as people used to enjoy term deposit services only through Banks and Non-Bank Financial Institutions. bKash users can open monthly savings from their accounts with a few simple steps in their mobile app. The scheme will allow users to deposit from the bKash app on scheduled dates and will receive their money upon maturity directly on their bKash accounts.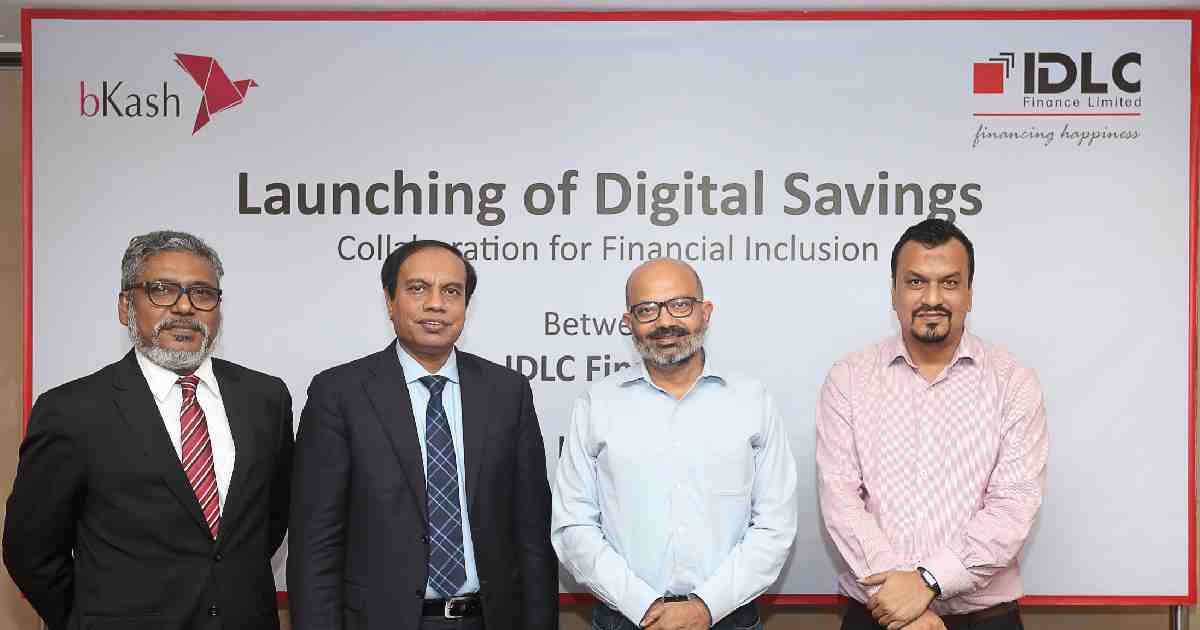 "This collaboration between IDLC Finance and bKash to connect customers with traditional financial services through mobile financial services (MFS) will serve as an example for the industry," reportedly said M Jamal Uddin, MD, and CEO of IDLC Finance.
Kamal Quadir, CEO of bKash, reportedly stated, "bKash, which has become a part of the lives of millions across the country, has once again utilized technological innovations to make it easier for customers to get access to savings service of financial institutions."
The Impact
The collaboration is a win-win situation for both companies. The introduction of such a scheme allows bKash to go one step closer to become a banking solutions provider. The company wants users to keep their money on the bKash account rather than cashing out. The first and foremost goal for achieving the dream of a cashless economy.
Needless to say, a lot of businesses and individuals transact huge amounts of money regularly. The introduction of a savings scheme will hopefully provide an incentive to the users to directly invest that money at the convenience of few steps on the bKash app. In other words, spend the money through bKash. Once again moving towards the cashless economy.
The scheme will also present an opportunity to give access to savings schemes to unbanked users of bKash. According to a survey report (July 2019) by Bangladesh Bank- around 77 percent of the households had access to any financial services in Bangladesh. However, the access to formal financial services is only 37 percent and that to quasi-formal finance is 43 percent. A total of 26 percent of the households have access to informal finance.
So, there is a big untapped market to cash on as well. On the other hand, where banks can't reach, bKash can reach, thanks to the cellular connectivity growth. This means, an opportunity for those unbanked masses of Bangladesh.
IDLC Finance will also get access to a huge potential customer base through the collaboration. As of 2020, bKash had 50.5 Mn total users of which 27.6 Mn are active users. The number of app users is also 7.1 Mn.
Hence, a jackpot for the NBFI will get access to the user base of the leading MFS provider of the country with very little capital investment.
For more updates, be with Markedium.