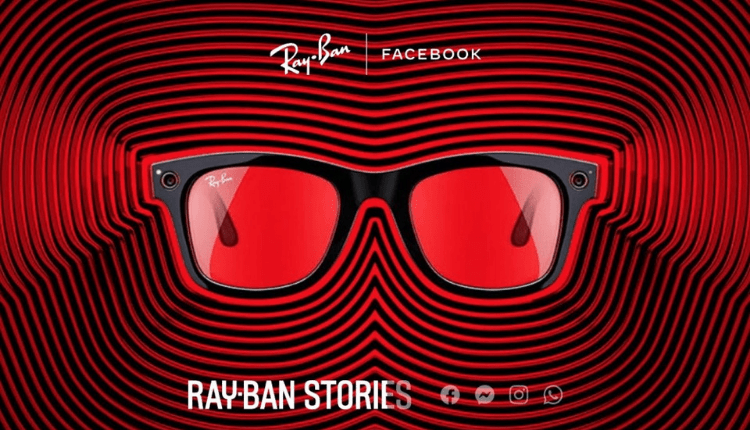 Facebook's Smart Glasses Revolutionize the Social Media Experience

2

min read
Facebook Inc. recently got into a partnership with the creator of EssilorLuxottica, Ray-Ban. The collaboration with the optics brand led to the birth of Facebook's very own smart glasses. Popping these sunglasses will allow users to view the entire social media interface in a new way. It intends on using Augmented Reality (AR) technology to completely revitalize the experience.
See to Swipe
The smart glasses of Facebook; known as "Ray-Ban Stories" focuses on heavily upgrading the media experience. Key features of the device include listening to music, executing phone calls, and using it to shoot videos or take photos. Users can install a companion app and share content from it across all of Facebook's services. The social media giant has invested in this tech with special emphasis on VR and AR.
Currently priced at $299, the Facebook smart glasses fall in the same price range as other similar products. However, the social media brand is also focusing on developing other wide varieties of gears to accompany it. Simultaneously, they are putting equal emphasis on privacy by pledging to not access data from the device without user permission.
Overtaking the Competition
Smart Glasses have been around for a while now with major tech giants striving to come on top. However, the race is proving to be more treacherous with the results coming out as subpar. Most of the brands that came ahead of Facebook in the smart glass race have shown underwhelming results. The most infamous example in this regard is Google's smart glasses which felt like a dumpster fire at a high price point.
Read More: Samsung Z Series Preorder Lots ALMOST SOLD OUT In Less Than 24 Hours
On the other hand, many brands like Snap have developed their smart glasses but haven't made them accessible to the masses yet. Facebook's version seems to show promises in this regard because of its simplistic actions and heavy investments as a backup.
What are your thoughts on Facebook's smart glasses? For more updates, visit Markedium!