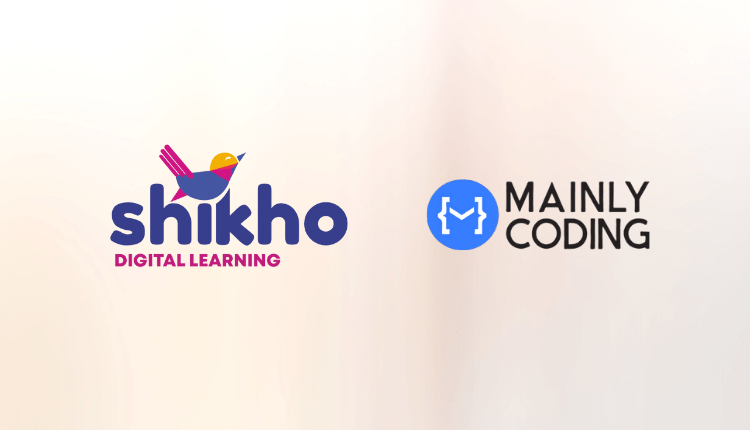 EdTech Company 'Shikho' Acquires Coding Platform 'Mainly Coding'

1

min read
Shikho has acquired "Mainly Coding"- a platform that is dedicated to learn and teach programming in Bangla. Founded in 2019, Shikho aims at creating localized contents for students through which the digital learning can be maximized. The company adapts to the national curriculum and channels it mostly through their app.
On the other side, Mainly Coding is one of the comprehensive e-learning platforms in Bangladesh which focuses on online code editor, problem solving, projects, detailed programming and such. Simply put, Mainly Coding allows students from different backgrounds to put their learnings into practice without the hassle of installing anything.
In a statement, the co-founder and CEO of Shikho- Shahir Chowdhury reportedly said, "We've been busy developing several unannounced products as we continue to enrich the most advanced and comprehensive, hyper-localized digital learning ecosystem in Bangladesh. The Mainly Coding platform, therefore, helps accelerate our strategy and immediately delivers more value for our learners."
According to Crunchbase, Shikho has combinedly raised a total of $1.6M in 3 funding rounds. In 2021, Shikho acquired Bohubrihi which is another promising online educational platform in Bangladesh. With all these recent acquisitions it can certainly be said that Shikho is diversifying its portfolio in coding, professional training, and designing their contents that are aligned with the national curriculum in Bangladesh.
With values of putting customer first, striving for excellence, setting quantifiable goals, and driving commercial momentum- hopefully, Shikho is set to build a bigger and brighter future for Bangladesh!