Coke Studio Bangla Officially Starts Journey In Bangladesh

1

min read
Coca-Cola today announced the official launching of "Coke Studio Bangla", the Bangladesh edition of Coca-Cola's international famous music edition – Coke Studio. It was launched with a grand opening ceremony at Radisson Blu Dhaka Water Garden in the capital on Monday.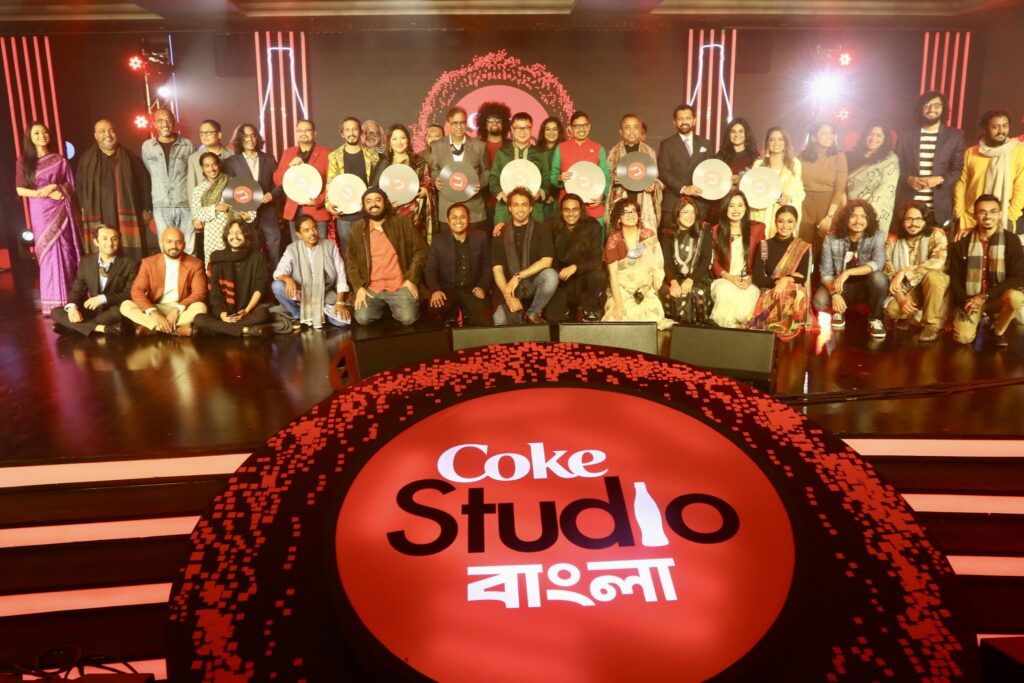 State Minister for Cultural Affairs, KM Khalid, and Zunaid Ahmed Palak, State Minister for ICT Division were present as special guests at the event.  
The Coke Studio Bangla Season 1 theme song "Ekla Cholo" was released at the event. It was sung by Arnob, BappaMajumdar, Samina Chowdhury, Mumtaz, Kona, Pantho Kanai, Rituraj, Masha, Mizan Nandita, Rubayat, BogaTaleb, Animes Roy and Sheikh Ishtiaq.
Music lovers of Bangladesh and the world, will be able to enjoy the magical creation of this fusion platform on Coca-Cola Bangladesh's official Facebook page, Youtube channel and Spotify.
Along with the countries new talents, the season 1 of Coke Studio Bangla features a star studded line-up including legendary musicians such as Momtaz Begum, Bappa Majumdar, Pantha Kanai, Dilshad Nahar Kona, Samina Chowdhury, Mizan. To make the show even more connecting for its audience, Coca Cola earlier signed popular singer Shayan Chowdhury Arnob has joined the studio as music producer.
TBS reports, the first season of "Coke Studio Bangla" will be aired in mid-February. Season 1 will reportedly contain a total of 10 songs with a few additional songs to be launched to celebrate the special festive occasions.
For more updates, be with Markedium.