Brands In Bangladesh Declaring War against COVID-19

4

min read
These times aren't easy for anyone. Especially, not knowing what the future holds, not being able to go about your day like you usually would, with everything completely out of your control, anyone would be feeling down. At times like this, being optimistic and having a positive outlook is all that keeps us afloat in a country like Bangladesh.
In these circumstances, everyone around the globe is doing what best they can to handle the situation and our country is no different. We know that our government is taking all measures to ensure the safety of the citizens, but the big names of the country and the corporate leaders have been busy too.
For the convenience of reading, we tried to publish this article into two parts. We mentioned several other brands in our next article.
---
The organization proceeds with the construction of their temporary hospital after the misunderstanding of the locals was resolved. Without delay, the initiative was taken in the hopes of providing effective health care services to those infected for free.
---
On top of donating TK. 10 Crore to the relief fund, Bashundhara Group plans on turning their convention and trade centres into a makeshift 5 thousand bed hospital. Moreover, the Chairman of the organization has taken it upon himself to provide food assistance to those in need from four wards in Dhaka city.
---
The business conglomerate established a fool-proof isolation unit in the Amjad Khan Chowdhury Memorial Hospital in Natore. From time to time, Infected patients will be receiving perpetual treatment from medical experts.
---
Co-Founder of Alibaba Group, Jack Ma, recently announced his intentions of helping countries in Asia to battle COVID-19. Consequently, Bangladesh received 30,000 testing kits and 300,000 masks from Alibaba Foundations.
Check Out: 7 Brands' Modified Logos To Encourage Social Distancing
Private Banks
---
Five major private banks of the country collectively donated a total of TK. 20.2 crore to the Prime Minister's relief fund for combating COVID-19. For instance, Premier Bank, Mercantile Bank, BRAC Bank, and UCB donated TK. 5 crore each while the remaining Tk. 20 lakh was donated by NRB Commercial Bank.
---
Beximco Pharma proceeds to distribute medicines, test kits, and personal protective equipment (PPE) worth a total of TK. 15 crore. Their current target is government-designated treatment centers but hopes to reach out to all leading hospitals in the country.
Bangladesh Railway
---
The organization intends to donate a day's salary, the total amounting to TK. 1.5 Crore, to the Prime Minister's relief fund to combat the fatal virus.
---
The local electronic manufacturer has taken the initiative to manufacture additional medical equipment required to successfully combat coronavirus. Engineers are currently working on R&D and design of the equipment.
---
The Telco Industry leader, Grameenphone, has claimed that they will donate 10,000 test kits and 50,000 PPEs to several hospitals in Bangladesh.
The Shakib Al Hasan Foundation
---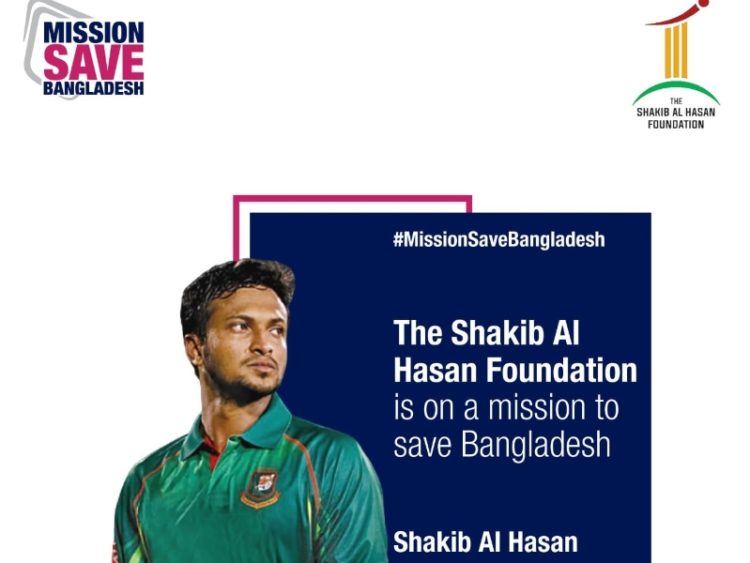 The country's all-rounder joins forces with Daily Star, Samakal, and Sheba.XYZ to create Mission Save Bangladesh. Together they have raised TK. 38, 64,679 in donations from several NGOs and private organizations. That is enough to support over 2,500 destitute families!
In addition to that, the Shakib Al Hasan Foundation has also teamed up with Confidence Group to help distribute test kits to several hospitals. This collaboration has resulted in raising a total of TK. 20 Lakh as a donation.
Seeing all the efforts made by major Bangladeshi brands to fight against COVID-19 makes us proud beyond words, but more importantly, it also gives us a much-needed ray of hope. They are doing everything in their power to do as much as they can; the least we can do is to do our part. Maintain social distancing for the betterment of you and your loved ones, and help save the world.
Stay home, stay safe, and for the latest Bangladeshi news, stay with Markedium.