Book on Sheikh Akij Uddin Explores His Remarkable Journey: 'Sheikh Akij Uddin: Jibon o Shomoy'

2

min read
A book titled "Sheikh Akij Uddin: Jibon o Shomoy" has been published, delving into the multifaceted life of Sheikh Akij Uddin, a prominent entrepreneur in Bangladesh. The book's publication festival took place at the ballroom of Pan Pacific Sonargaon in Dhaka on Saturday (June 17, 2023), said a press release. The event was graced by the presence of Prime Minister Economic Affairs Advisor Dr Mashiur Rahman, who served as the chief guest.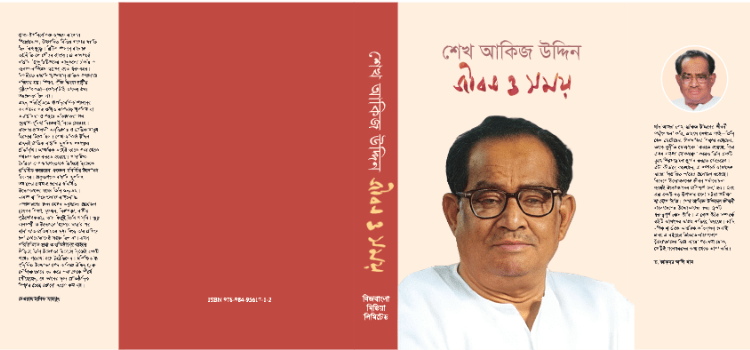 Esteemed speakers such as NBR's former chairman Dr. Muhammad Abdul Mazid, Economic Analyst Mamun Rashid, Dhaka University Development Studies Department Chairman Rashed Al Mahmud Titumir, and former Dhaka University IBA director Dr. Syed Farhat Anwar were also present at the event, said the press release. Distinguished figures, including Anwar Group Chairman Manwar Hossain, Abdul Monem Group Managing Director Mohiuddin Monem, Standard Chartered Bangladesh Chief Executive Nasser Ejaz Vijay, ACI Agrolink Limited Managing Director FH Ansarey, and IPDC Managing Director and CEO Mominul Islam, among others, graced the occasion.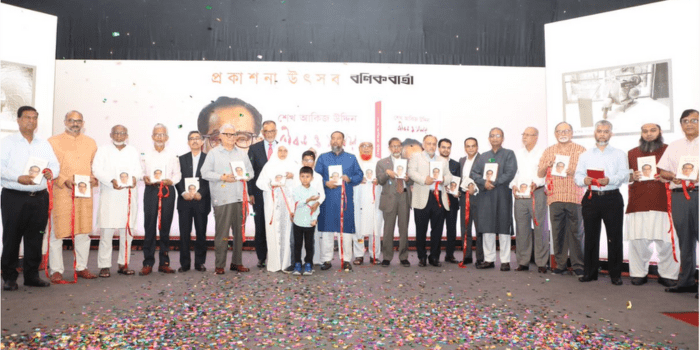 Dewan Hanif Mahmud, the Editor, and Publisher of Bonik Barta, delivered the opening speech. The program commenced with the screening of a documentary on Sheikh Akij Uddin.
NBR's former chairman expressed, "Sheikh Akij Uddin is one of the entrepreneurs and personalities who are shining in the development of the industry in Bangladesh. If we do not highlight these people to the new generation of entrepreneurs, then there will be a significant gap. Their role in the economy is pivotal. At the young age of 7-8, he left home with only Tk17, but he never let his enthusiasm wane. Despite only studying up to the 7th standard, his children are highly educated, successfully managing their industrial empire."
Read more: Navigating the Impact of Tax Reforms on Bangladesh's Beverage Industry
Economic analyst Mamun Rashid remarked, "There is a scarcity of books or case studies on entrepreneurship in Bangladesh. During my studies, I observed that most of the world's leading businessmen came from family businesses. The issue of loan defaulters remains a major crisis for every bank, and many businessmen vanish after taking loans. However, Akij Saheb stands apart in this regard."
Chairman Rashed Al Mahmud Titumir from Dhaka University's Development Studies Department acknowledged Sheikh Akij Uddin's pivotal role in the history of Bengali Muslim entrepreneurship, stating, "Sheikh Akij Uddin is at the forefront of the history of Bengali Muslim entrepreneurship."
Dr. Mashiur Rahman commended Sheikh Akij Uddin's success despite the absence of formal education and acknowledged his courage in taking new initiatives. Dr. Rahman emphasized the importance of understanding market demand for successful investments.
Sheikh Bashir Uddin, Managing Director of AkijBashir Group, fondly remembered his father's values and teachings. He revealed, "My father used to make luxury goods himself but he never believed in luxury. He was thrifty but not stingy. I have always respected my elder brother, and my younger brother respects me. Our relationship was built on sincerity, a valuable lesson taught by our father."
For more updates, be with Markedium.