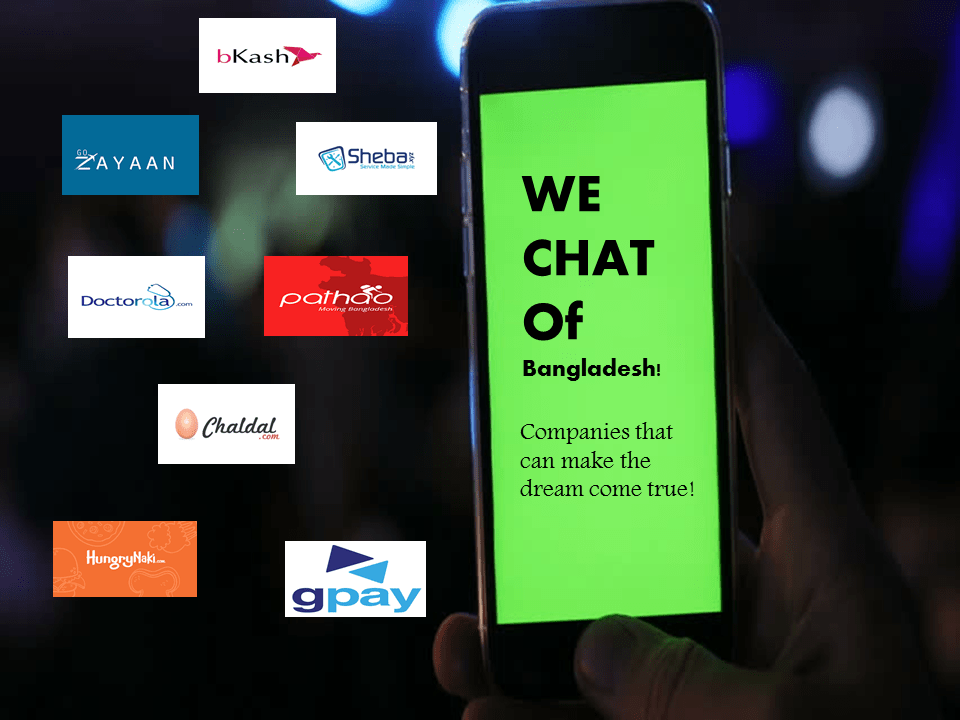 Which Companies Combinedly Can Become The WeChat of Bangladesh?

2

min read
Imagine there is an app that is not just an app but also an everyday necessity. Does it seem like a dream to you? Well, in China this is the reality.
What makes the WeChat so powerful? It's not the variety of things one can do through WeChat in China; it's the fact that they are all in one app. It's more like the Swiss Army Knife that basically does everything for the people in China.
WeChat is China's WhatsApp, Paypal, Facebook, Amazon, Uber, Venmo, and Tinder but all in one freaking app. There are also some services for which we don't have global giant apps, for example- Doing maintenance & other services, finding doctors, hit map to know about the crowded state in several places, tour solutions and many more. No wonder why WeChat has more than 70 million active users and China is called the guide to the future for the entire world in the tech arena.
China is doing this, then why cannot we? Let us imagine having an app that could be able to meet all our daily needs and demands. How does that sound! Amazing isn't it?
It's true that we still don't have all the necessary options to build the actual WeChat but we surely have some companies that can give us the essence of WeChat experience in Bangladesh if they come together. What are those? Let's have a ride!
So, what do you think about our list? If you think that any other company should have been on that list, make sure you let us know about it in the comment section.