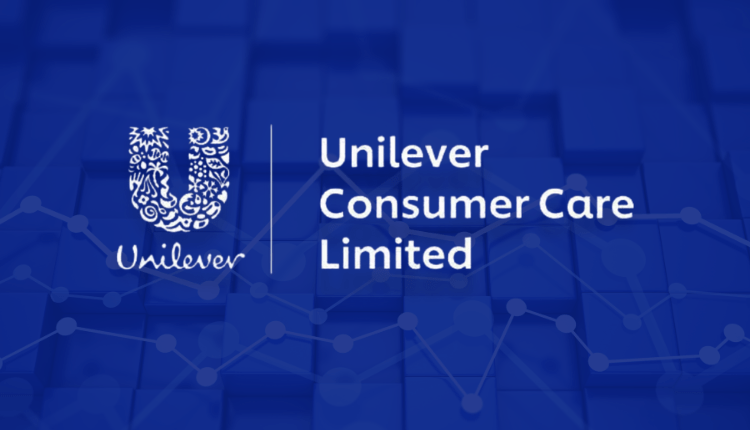 Unilever Consumer Care Posted Profit Growth Due To Efficient Cost Management In 2022

2

min read
Unilever Consumer Care Limited, the company behind brands like Horlicks, Boost & GlucoMaxD posted higher profitability in 2022 despite revenue de-growth. The profit of the company increased by 38.4% to Tk 730.5 million in 2022.
In terms of profitability, it is an outstanding performance during the year as 2022 was one of the most challenging years with rising inflation and disrupted the global supply chain.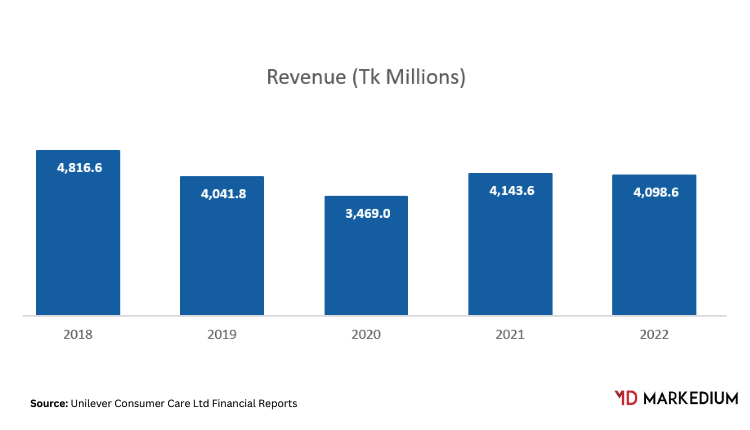 The revenue of the company declined by 1.1% compared to 2021 as inflation put a dent in consumer spending. Due to the macroeconomic situation, the health food drink segment's (contributing 91.4% of total sales) revenue declined by 1.6% to Tk 3,745.4 million in 2022.
Read more: Banglalink's Data And Digital Services Approach Led To A Groundbreaking Year In 2022
The glucose Powder segment managed to offset some of the de-growth of health food drinks by growing 4.5% to Tk 353.2 million in 2022.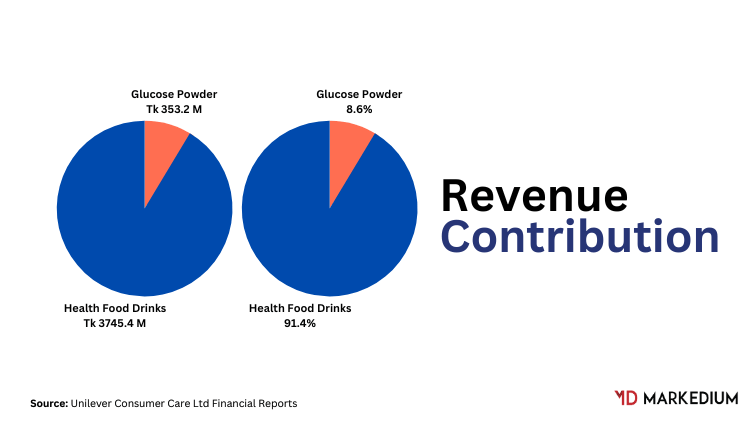 Unilever has expanded its direct coverage to 405,755 outlets which was 319,000 in 2021. Before that usually, the direct coverage used to be around 150,000. There were also 17,000 nutrition stores under the direct coverage of Unilever in 2022. The company took the following steps which helped in growing distribution:
The company introduced Ready Stock Delivery System (RSDS) model in 34 towns nationally to ensure last-mile reach. Through this model, there are now 55,000 grocery outlets under direct coverage.
The company expanded its nutrition stores to 17,000 from 12,000 in 2021. The nutrition stores are helping to build both salience at the point of purchase and stronger trade relationships.
The company activated Shopper Activation Programs in 260 clusters where brand promoters were deployed to generate advocacy for Horlick's large pack.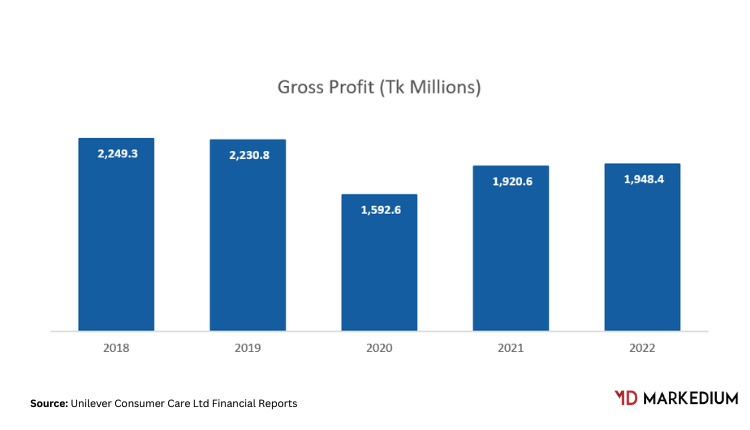 Gross profit increased slightly by 1.4% as gross profit margin increased to 47.5% in 2022 from 46.4% in 2021. Efficient management and an increase in price to offset the inflationary pressure was the main driver behind the growth of gross profit.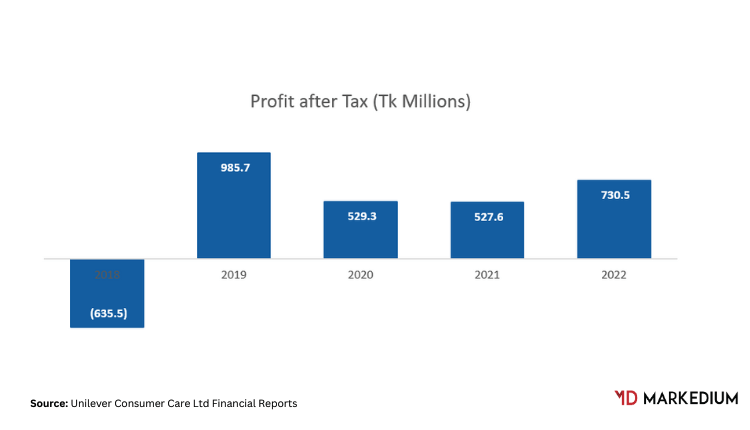 Despite the de-growth of revenue Unilever Consumer Care Limited managed to increase its profit by 38.4%. The company focused on efficiency during the year, which led to a significant decrease in operating expenses.
The operating expenses declined by 18.1% to Tk 972.3 million which was Tk 1,187.4 million in 2021. As a result, profit from operations increased by 33.1% to Tk 976.1 million in 2022.
For more updates, be with Markedium.