The Indelible Legacy: After Taking Walton Global, Murshed Leaves To Make An Impact In The Furniture Industry

3

min read
Golam Murshed, the esteemed Managing Director & CEO of Walton Hi-Tech Industries, has made a significant announcement. He revealed yesterday his decision to leave his current position at Walton Hi-Tech Industries PLC. As the announcement reverberated through the corridors of Walton Hi-Tech Industries, it was clear that the epoch led by Golam Murshed as MD & CEO was a chapter filled with transformative strides and monumental achievements.
Following the announcement, Golam Murshed updated his social media accounts, indicating that he has taken on the role of Managing Director at a new company named Majesto Limited. After visiting Majesto Limited's website, it's evident that Mr. Murshed is venturing into Bangladesh's expanding furniture market.
Read more: Sayef Uddin Nasir Takes the Helm at SMC Enterprise Limited
And, as we bid farewell to Mr. Murshed's transformative tenure at Walton Hi-Tech Industries, we cannot help but reflect on the remarkable legacy he leaves behind. His leadership was characterized by visionary zeal, which led the company to uncharted territories and bolstered its global standing.
During his time at the helm, Walton Hi-Tech Industries achieved numerous milestones that highlighted its evolution. These included international recognition through National Geographic's SuperFactory series, strategic acquisitions of European compressor brands, and successful entry into export markets like the USA.
Additionally, Mr. Murshed's forward-thinking approach propelled Walton into the realm of technological innovation. The company established state-of-the-art research facilities in South Korea and significantly impacted CES 2023 as the first Bangladeshi company, demonstrating its aspirations to become a global tech contender.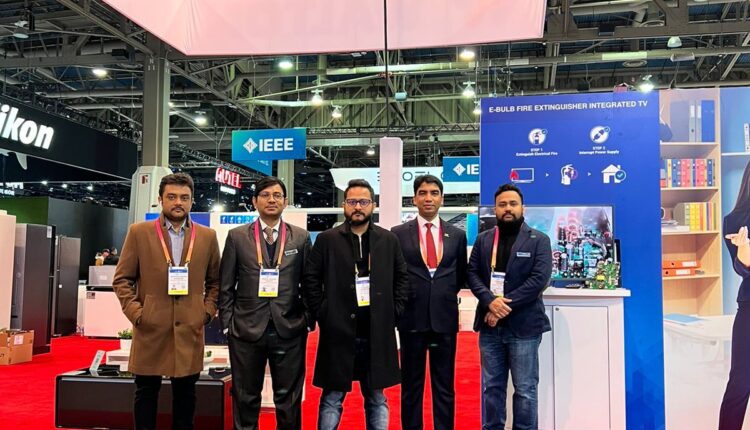 Under Mr. Murshed's leadership, Walton has not only achieved remarkable success but also paved the way for a brighter future for Bangladesh. With export destinations now spanning over 40 countries, Walton has created an additional revenue avenue for the nation, alleviating economic pressures from the RMG sector and instilling hope for the country's future.
Furthermore, the company also set a goal to earn USD 10 billion from exports by 2030 reflecting the foundation paved by Murshed during his tenure.
The financial journey of Walton Hi-Tech Industries under Mr. Murshed's stewardship tells a compelling growth story. The company's revenue soared from Tk 2732.97 crore in FY 2017-2018 to Tk 8168.17 crore in FY 2021-2022. Profits followed a similar upward trajectory, albeit with a slight contraction in FY 2021-2022.
Walton's market capitalization currently exceeds BDT 30 billion (as of Oct 11, 2023), making it not just a flourishing valuation but also the second-largest company in the country in terms of valuation. When he took over the reins in 2020, the valuation was BDT 27 billion. They have around 60% stake in the country's electronics market.
As we navigate this transition, it is evident that Mr. Murshed's legacy extends far beyond financial metrics. He leaves behind a company with a stronger global presence, a culture of innovation, and a commitment to quality and progress. The foundation he has laid will undoubtedly continue to shape Walton Hi-Tech Industries' journey, fostering optimism for the brand's future.
In parallel, we eagerly anticipate the next chapter in Mr. Murshed's career as he takes the helm at Majesto Limited. The furniture industry holds great promise, and with his track record of visionary leadership, Mr. Murshed's role in shaping Majesto's future is another one to watch closely.
As we bid adieu to an era marked by Golam Murshed's leadership at Walton Hi-Tech Industries, we look ahead with excitement to the unfolding stories of both the company and the new venture, Majesto Limited. The paths ahead are filled with potential and opportunities, and we eagerly await the chapters yet to be written.
For more updates, be with Markedium.