Tap Introduces DPS Services To The Clients

2

min read
One of the prominent mobile banking service companies in the nation, Trust Axiata Pay (Tap), introduces a DPS option for its clients.
Reportedly, the program, which is a joint effort between Tap and Mutual Trust Bank, makes it simple to enable both general and shariah-based Islamic savings. At the MTB headquarters, Tap and Mutual Trust Bank jointly unveiled the DPS service facility.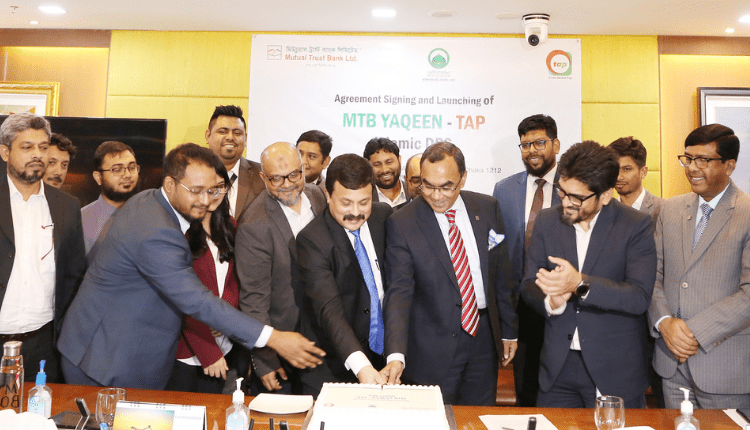 Tap clients do not need to wait in line or visit a bank to pay for the DPS service. The Tap app allows anybody to simply open and manage an account. A certain quantity of money would be paid automatically into the selected bank account each month via Tap.
Both general and Islamic DPS can be opened for savings. Anyone can easily access the DPS service by registering an account and giving details about how much money they will pay per month and for which months by accessing the Tap app.
"Digital banking service is now one step ahead with Tap. We always try to make our customers able to take advantage of various payment options with Tap Wallet. Now, marginal people of our country very easily can save digitally at home and manage DPS from Tap wallet. There is no substitute for savings services for future financial benefits. We are hopeful that, as a result of this joint venture of Mutual Trust Bank and Tap, customers will be interested in saving."

Dewan Nazmul Hasan, CEO, Tap.
The user also decides when month the money will be debited from their Tap account.
The Tap applications would notify users of the payment details. Notably, the amount of Islamic DPS will not be added to the main banking stream; rather, it will be designated individually. Customers will receive a portion of the profits.
Read more:Shuttle | A Bangladeshi Transportation Startup Receives $1.5 Million In Funding From South Asia Tech And Others
Md Syed Mahbubur Rahman, the Managing Director, and CEO of Mutual Trust Bank, reportedly added that there is no alternative to saving when it comes to financial stability and future planning. Banking services are largely in the hands of those who have access to technology. There will be no need to go to the bank or leave the house to create an account. We are always aiming to give our clients with trouble-free service. Mutual Trust Bank and Tap have joined DPS's drive to encourage consumers to save. Customers will hopefully profit from this service.
For more updates, be with Markedium.