Shikkha – A New Bangladeshi EdTech Company Launches its website and app

4

min read
On 20th May 2022, Shikkha (Pvt.) Ltd. launched its Website and Application named Shikkha.xyz at Lamda Hall, Gulshan Club, Dhaka. Honourable Deputy Education Minister of Government of the People's Republic of Bangladesh, Mr. Mohibul Hasan Chowdhury was present as the Chief Guest and Member of Parliament Mr. Mahi B. Choudhury (Munsiganj-1), Member of the Standing Committee of Ministry of Education, was also present as the Special Guest at the inauguration ceremony. Chairman of Shikkha (Pvt.) Ltd. Mr. Sohrab Kabir, Vice-Chairman of the company Mr. Ashikur Rahman Moin and Managing Director, Mr. Jami Shahab Uddin along with reputed people from different sectors like Education, NGO, IT, Finance, Corporate Houses, Law Firms, Media, TV Channels, Newspaper etc. were also present at the ceremony.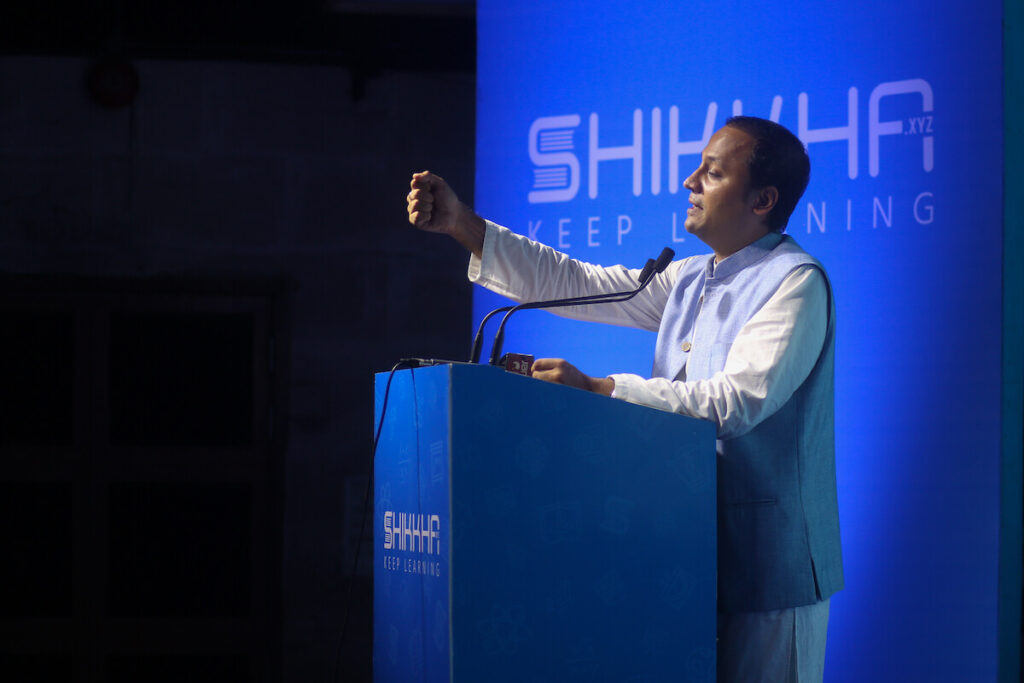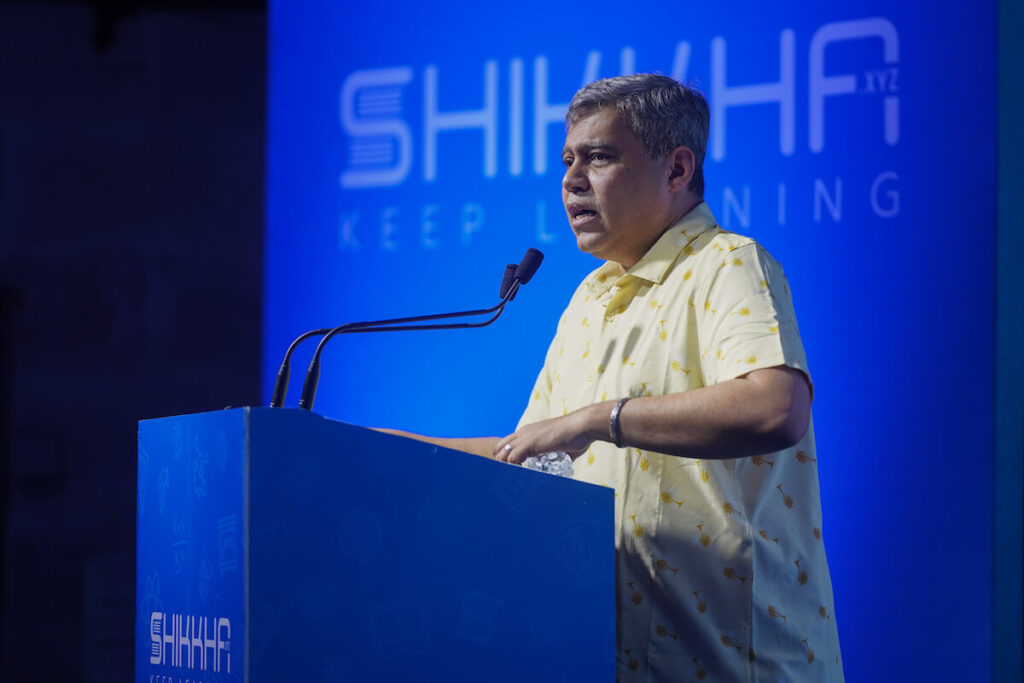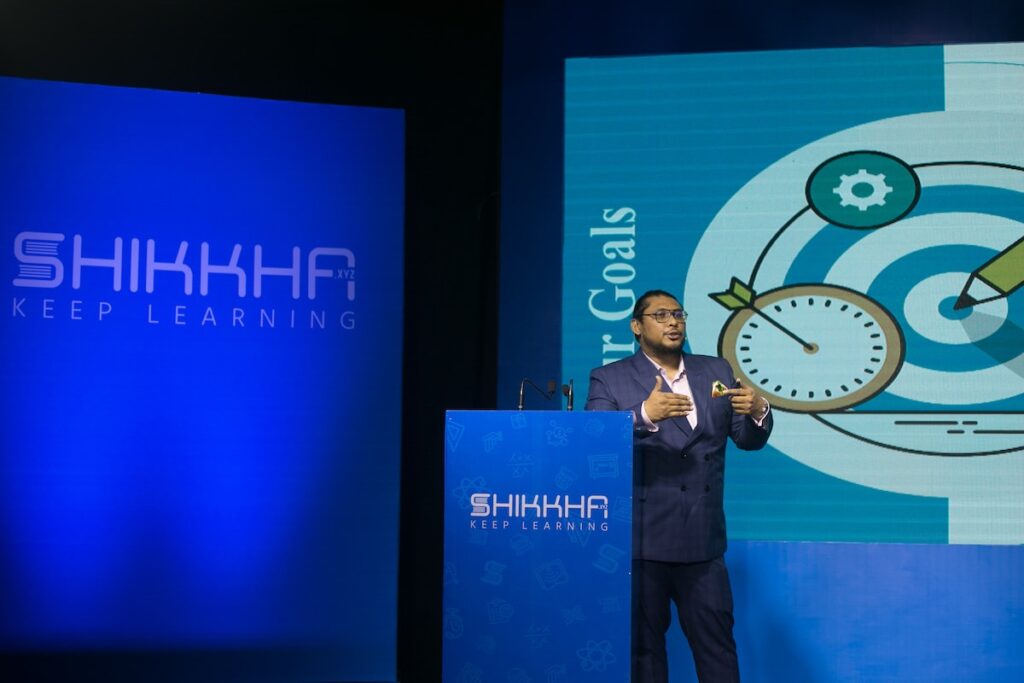 The most important factor for the development of the country is skilled manpower to fulfil the requirements of all the fast-growing industries. It requires quality education and skill development and to achieve that goal in a short period of time digital platforms are needed. Shikkha (Pvt) Ltd. was formed in 2021 to work for the betterment of the education sector. The company launched the first of its ventures, Shikkha.xyz, aiming to provide top-of-the-range education utilizing the emerging technologies in diversified fields in a nurturing and stimulating learning environment. Currently, Shikkha.xyz is offering 7 categories of courses such as academics, skill development, lifestyle, health and well-being, sports, language, and freelancing. Instructors of the platform are current industry experts in their respective fields.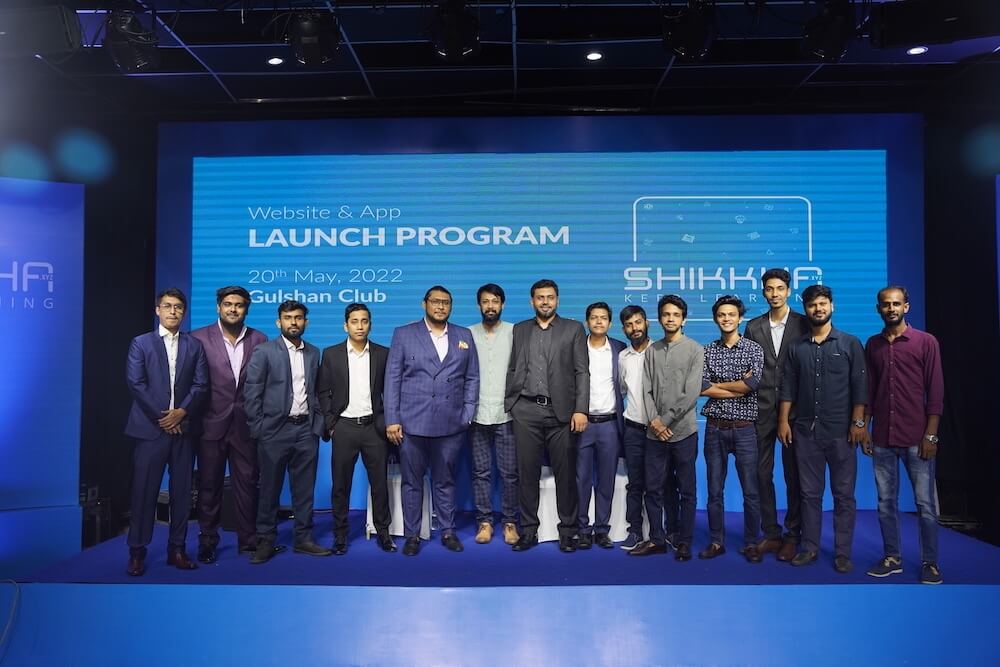 The event was initiated with the thematic laser show logo reveal followed by an introductory presentation by the Chairman of the company, Mr. Sohrab Kabir. He said "We aim to create and enable a self-navigable platform so that people can learn various topics by their own along with the traditional education framework. Our vision is to empower the nation to contribute to its socio-economic development." The company aired its first OVC after the presentation.
Special Guest, Mr. Mahi B. Chowdhury, MP thanked and encouraged the young entrepreneurs for coming up with the venture. Afterwards, Chief Guest, Deputy Education Minister Mr. Mohibul Hasan Chowdhury, MP also spoke about the importance of new ways of learning, the government's stance for education, and provided some valuable suggestions. He also thanked Shikkha.xyz for coming up with the initiative. After the speeches, Chief Guest was handed over a Special Honorary Crest by the founders of the company.
The event then continued with the handover of the "Certificate of Recognition" to Shikkha.xyz instructors followed by the official photoshoot. Afterwards, Managing Director, Jami Shahabuddin has given the closing speech thanking all the associated partners. The event ended with the dinner and unplugged music session by Sheikh Ishtiaque and his team.
[ Press Release – Shikkha.xyz ]