Samsung Galaxy Z Fold 4 and Galaxy ZFlip4- The best ones so far from Samsung

6

min read
Taking new initiatives has been a constant trend in the tech industry. Each IT behemoth strives daily to outperform its rivals through originality and breakthroughs. Over the years, Samsung has excelled at this. It has developed a unique strategy to introduce its new technology, Foldable Phones, to the market in this daily race of technological advancement. Samsung's foldable devices have undergone four iterations since we first saw them some time ago. Following the recent launch event in Bangladesh, Samsung's newest and brightest technology is the Galaxy Z Fold 4 and Galaxy Z Flip 4.
Samsung's foldable technology represents a significant advancement. What makes a foldable device preferable to others? Convenience is one response. Who would have thought we could carry a tablet in our pocket a few years ago? The Samsung Galaxy Z Fold4 is a tablet that can be folded in half to become a somewhat thicker version of a standard phone. Even when unfolded, it feels incredibly comfortable in hand. Like two loaves in a sandwich, two phones are essentially slapped together. The exterior display is a typical size, snappy display with a punch hole cutout. But a new world of opportunity is revealed when they are opened—a nearly rectangular immersive display with a barely perceptible camera cutout. Samsung displays are undoubtedly the best in the market, with fast response rates and brilliant colors. The device is much more appealing because of its immersion. No interruptions when performing daily activities. The phone is incredibly fast, with a 120 Hz display and enough power to support multitasking. Multitasking is the key to success; this is the ideal device for users who are constantly on the go. The phone's large screen allows the power user to operate three tabs simultaneously, maximizing the gadget's functionality. This is the most delicate device for entrepreneurs and creators regarding content consumption, academics, and professional labor. The cameras are great and should meet everyone's needs thanks to their feature-rich user interface.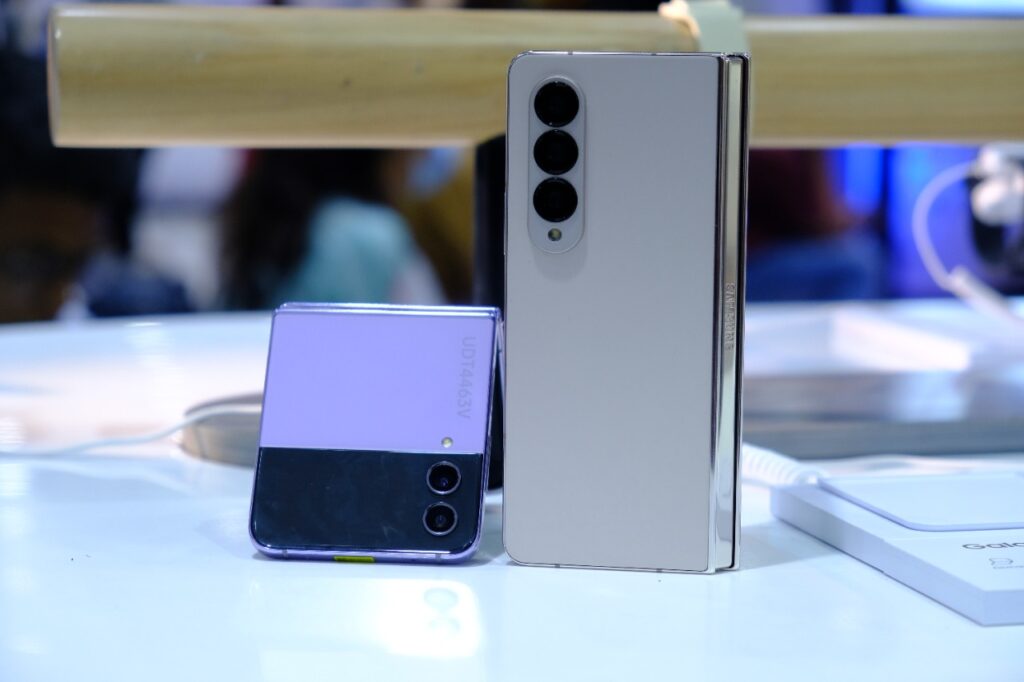 The Galaxy Z Flip 4 is a comparable product in performance and multitasking. It unfolds into a regular-sized phone with the best phone-like providing grip. However, when folded, it truly becomes the smallest phone ever. Most tasks can be completed quickly and efficiently with an external display next to the camera. Although it has a very small display, it mostly appeals to young people and those who value simplicity in everything, including technology. It is possible to add widgets to make the most of that small display, making it sound and practical.
Additionally, this device's battery has been upgraded, and the external display helps conserve battery life, making it simpler for the user to enjoy the device's company all day long. The Samsung Galaxy Z Fold 4 is incomparably one of the most fun phones to use today. The hinge mechanism of the device is one of its loveliest features. Samsung has worked hard to improve the hinge design and lessen the visibility of the creases. Since both devices have an IPX8 water resistance rating, using a foldable gadget in the rain for up to 30 minutes won't affect it in the least.
The Galaxy Z Flip 4 and the Galaxy Z Flip 4 are mainly targeted at professionals who need extra power with extra accessibility.
Galaxy Z Fold 4
Taskbar update enhances multitasking.
Brighter front screen, a more slender and brighter main panel, and a more prominent front display
Upgraded Battery for Longer usage.
Under display front camera for a better immersive experience
Drag & drop capability between windows and the ability to run multiple apps simultaneously simplify multitasking.
The professional design offers an aristocratic personality to the phone's exterior.
The massive 7.6-inch main display with lower amount bezels is now brighter with better-optimized apps for the canvas.
Upgraded camera to 50 megapixels, outstanding Low light shots with the bigger sensor.
Thinner Hinge, sturdier with decent water and dust sealing.
Bulky and Heavy, feels Solid.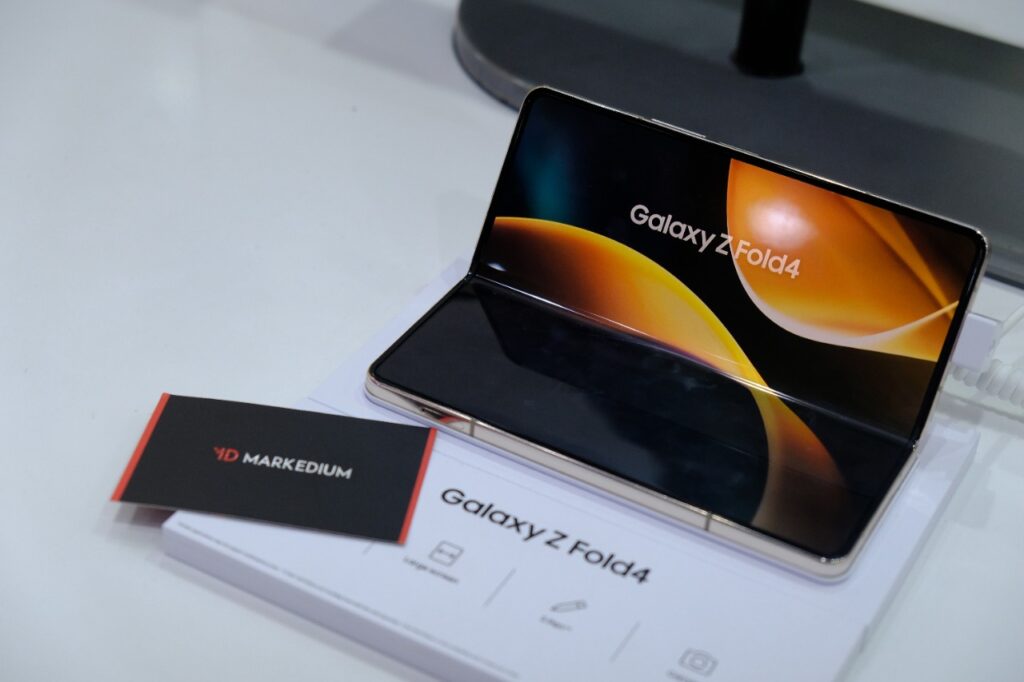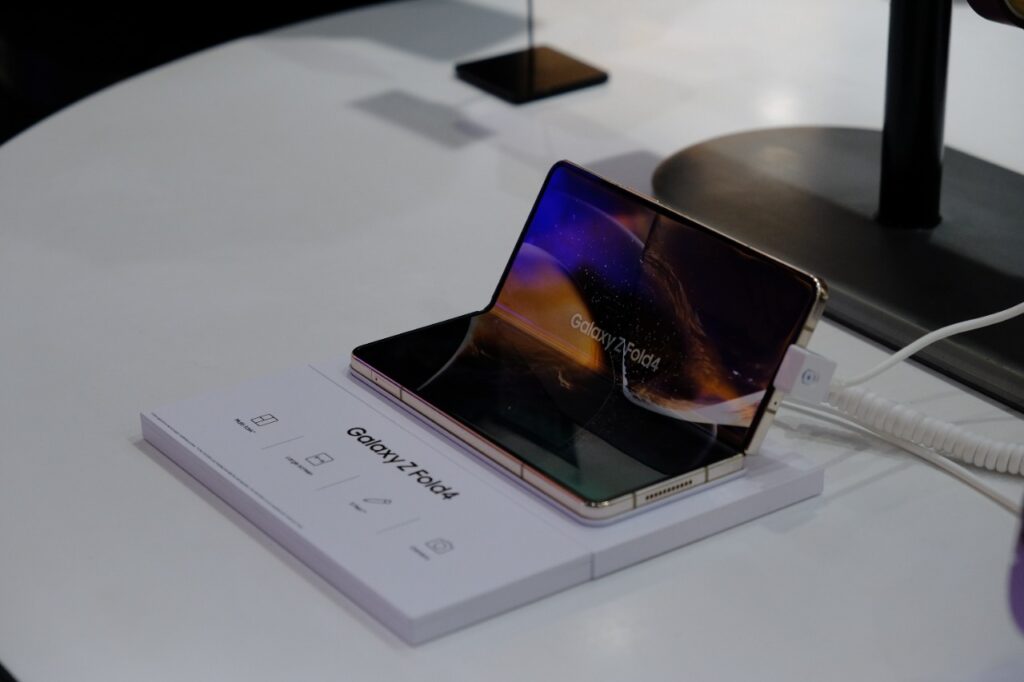 Galaxy Z Flip 4
Flatter edges and thinner bezels give the gadget a more premium appearance.
Leaning away from a "mature" and "professional" appearance and toward the younger demographic, introducing a personality.
Numerous upgrades compared to the previous version, including a drastic redesign.
Brighter primary sensor for better photographs in low light, Excellent Night Mode.
1.9-inch outer and 6.7-inch inner displays, both AMOLED for the best viewing experience, with a 120hz refresh rate
Laptop grade processor- Snapdragon 8 Plus Gen 1 for the highest possible performance ever in a Samsung phone.
RAM: 8 GB, ROM: 128/256/521 GB
Fast wired charging with Wireless charging support.
Minimal, Compact, and Convenient.
A device that is fun to use.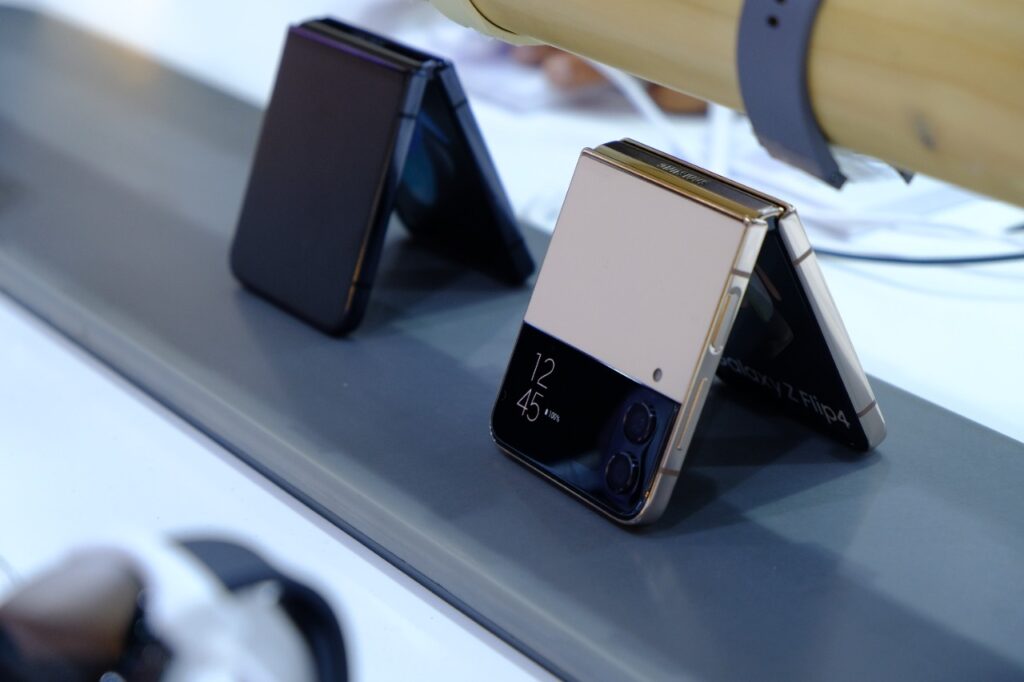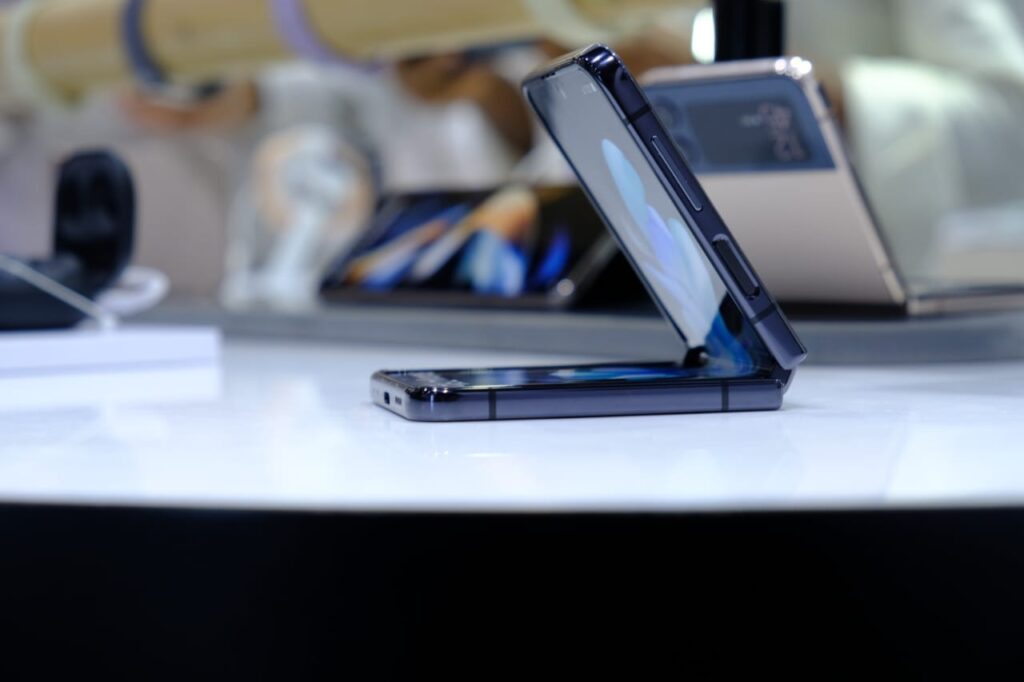 The Fold 4 should be a consumer favorite mainly because of the opportunity to multitask. The support for the new and redesigned S-pen and the capability of Samsung dex diminishes the need to own an actual laptop because now a proper pocket-sized computer is available and usable. On the other hand, the Z Flip 4 takes a different direction regarding targeted consumers. This device is not for the business class but is undoubtedly an excellent pick for enthusiasts. The Flip does not support the s pen or the dex because it doesn't need to.
For more updates, be with Markedium, and to explore more into the world of creativity,
follow Markedium Campaigns.