Robi Decreased Advertising Expense By 10.2% In Q3'21

1

min read
Robi, the second largest telecom company in Bangladesh has decreased advertising expense by 10.2% YoY in Q3'21. Advertising expense was Tk 377.2 Mn in Q3'21 which was Tk 420.1 Mn in Q3'20.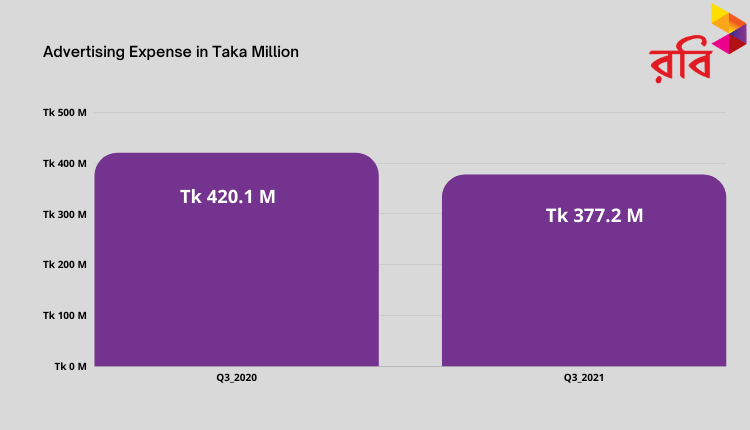 However, advertising expenses increased by 17.0% YoY in 9M'21. Advertising expense was Tk 1,433.1 Mn in 9M'21 compared to Tk 1,225.3 Mn in 9M'20.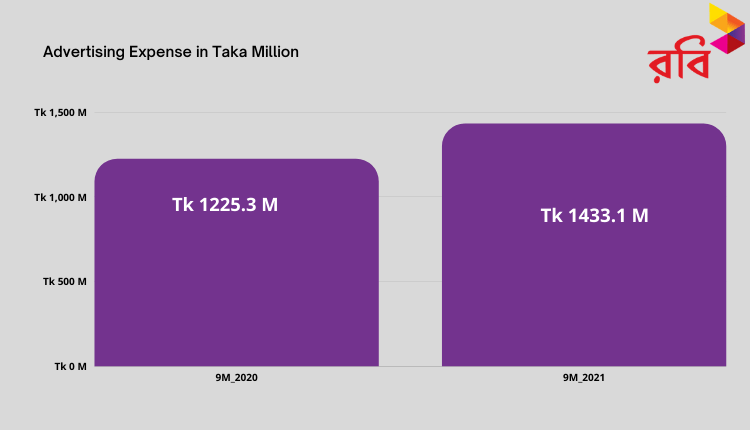 The company continued its focus on data revenue and the majority of the advertisement expense was spent to lure customers with data and bundle packages.
The revenue of Robi grew by 7.8% YoY from Tk 20,850.0 Mn in Q3'21 against Tk 19,337.0 Mn in Q3'20. The main revenue growth driver was data revenue. Data revenue grew by 8.6% YoY due to growth in internet subscribers and growth in internet consumption per user. The internet subscribers have increased by 13.0% YoY from 34.7 Mn to 39.2 Mn subscribers.
Profit after tax in Q3'21 increased by 122.3% YoY from Tk 865.0 Mn which was Tk 389.0 Mn in Q3'20. Profit after tax increased mainly due to growth in revenue and efficient cost management.
For more updates, be with Markedium.