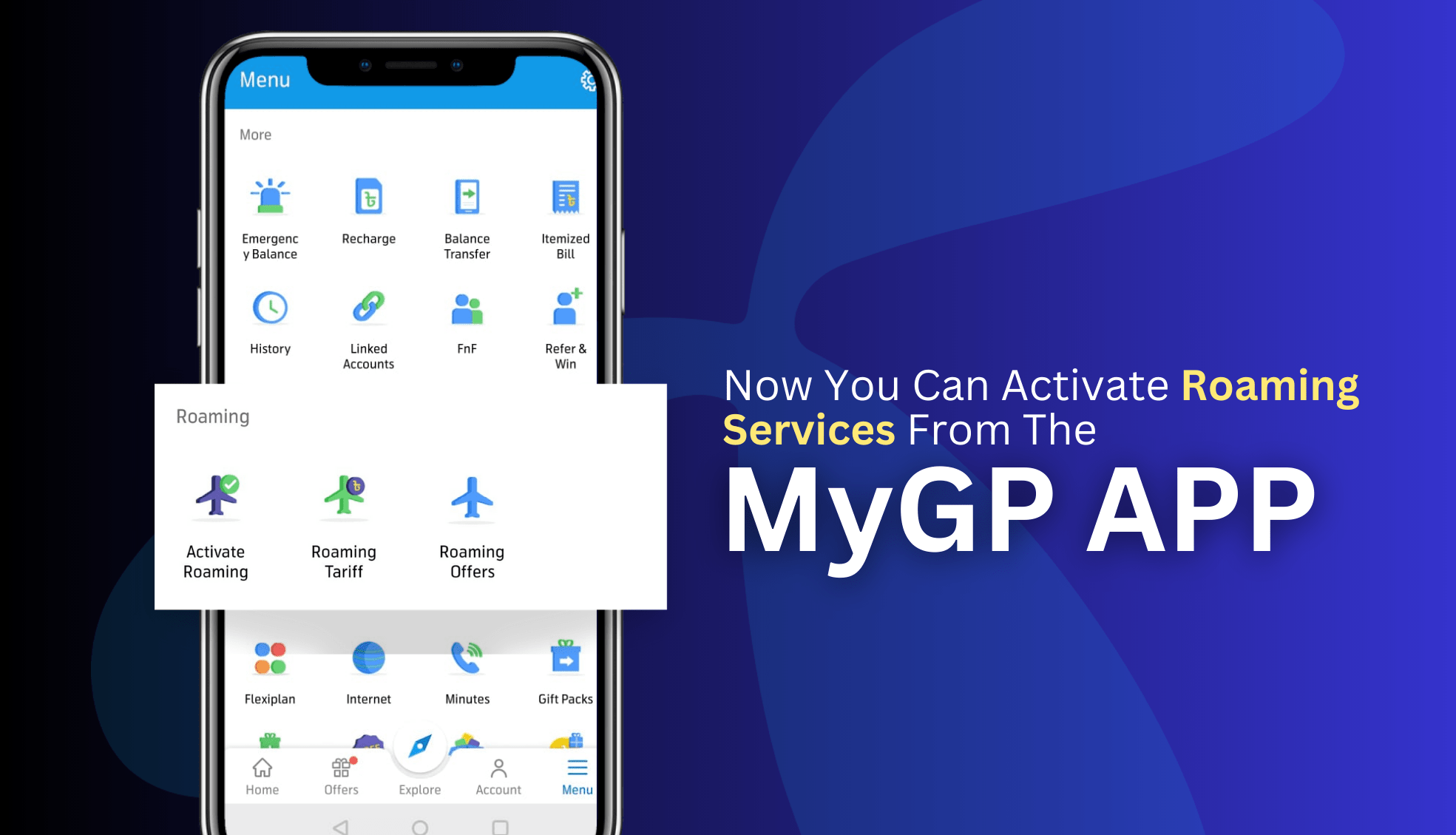 Roaming Activation Is Now Available on MyGP App

2

min read
In the realm of telecommunications, innovation is paramount for customer satisfaction and engagement. Staying abreast of the latest advancements, Grameenphone's MyGP App has introduced an exciting new feature to its repertoire. 
Users can now activate roaming services through the MyGP app, allowing for seamless global connectivity and a more convenient user experience.
The move comes at a quite brilliant time as this year around 127,198 Bangladeshis are reportedly about to perform Hajj- the biggest annual Islamic pilgrimage in a few weeks' time. 
Every year, millions of Muslims from around the world travel to perform Hajj, facing challenges in communication due to roaming issues The roaming activation feature on the MyGP App comes as a beacon of connectivity in these circumstances, ensuring that Hajj performers from Bangladesh stay connected with their loved ones with the ease of access through MyGP app throughout their spiritual journey.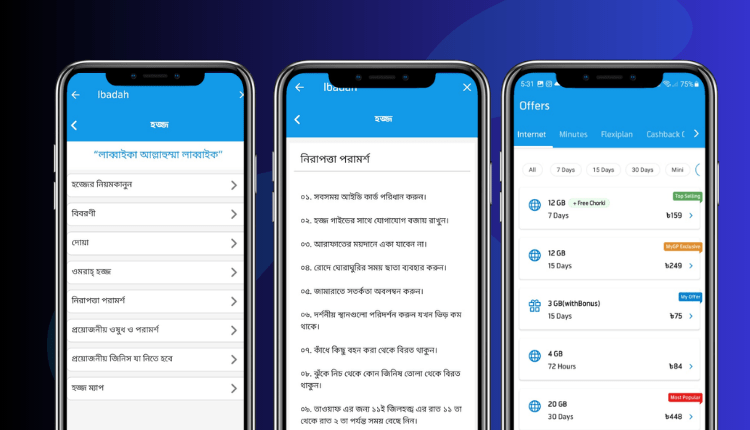 Thanks to this new integration of roaming services in the MyGP app, users (especially the hajj pilgrims from Bangladesh) now can easily select roaming destinations to even select their favorite data and talk time packages at their fingertips, making it easy for the users to activate this service, keeping them informed and accessible throughout their journey.
Read more: Grameenphone Posted Revenue Growth In Q1'23 YoY Despite Challenges
However, the MyGP app's benefits for Hajj performers aren't limited to only connectivity. The app also offers a knowledge-based platform that aims to educate Hajj performers about the important aspects of Hajj, the rituals involved, and the rules that need to be adhered to. 
Read more: A Bitter Cup: How Starbucks Lost the Australian Coffee Battle
This comprehensive guide under the Ibadah section of the app provides an abundance of information to assist pilgrims in preparing for their journey, performing the Hajj rituals correctly, being safe during the journey, and understanding the significance of each step. 
Hence, as Hajj performers prepare for their spiritual journey, the MyGP app stands by their side, ensuring they remain connected, informed, and enlightened every step of the way.

For more updates, be with Markedium.