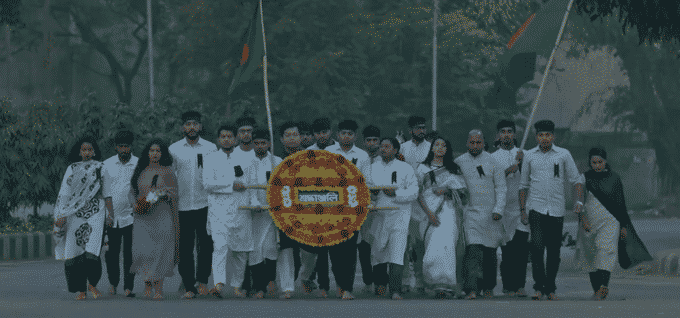 RFL Plastics Celebrates 21st February With An Urge To Set The Behavior Right

2

min read
[dropcap]T[/dropcap]his year on the eve of 21st February, RFL Plastics takes aim at the public mockery against different languages and brings the spotlight on the actual meaning of the sacrifices done by our language martyrs. To pay homage to our language martyrs for their sacrifices during the language movement in 1952, the brand came up with a campaign that inspires to respect every language out there.
Before moving further, there is a question to ask! Have you ever pondered about what makes this 21st February so important? Have a pause and think!
"Sacrifices of our Language Martyrs," I believe many of you will agree with us on this. Exactly, they have fought to achieve our rights to express our feelings through our mother tongue. These sacrifices didn't only give us the right to speak our mother tongue, it also teaches us the importance having an identity of our own.
In the campaign you will see, a Chakma man gets mocked by a native Bengali speaker because of the uniqueness of his ethnic mother tongue. As the AV moves on, you will find additional mockery done by the same native speaker until another man steps in to put some sense into the native one.
পৃথিবীর সমস্ত মানুষের ভাষাকে বাঁচিয়ে রাখুক একুশে ফেব্রুয়ারি

আমরা মায়ের ভাষাতেই বলি মনের কথা। মায়ের কোলে ,মায়ের বোলের মধ্যেই আছে পরম শান্তি , অনাবিল ভালোবাসা। আমাদের ভাষা বাঁচলে আমরা বাঁচবো। আসুন নিজের মাতৃভাষার পাশাপাশি অন্যের মাতৃভাষাকেও সম্মান করি। পৃথিবীর সমস্ত মানুষের ভাষাকে বাঁচিয়ে রাখুক একুশে ফেব্রুয়ারি। #আরএফএল

Geplaatst door RFL Plastics op Maandag 18 februari 2019
This is a common scenario in our country. Rewind a bit and think once more. You will find several examples of making jokes on the local languages of many of your friends. Now, your friends may have taken it with ease but is it right?
No way! It's just the modern replication of the oppression tried by the Pakistan Armed Force against then Bangladesh. So, we are continuously demeaning the sacrifices of our language martyrs with these types of mockery and disrespect towards other language. However, we never forget to put an emotional status through our social media and write big lines to commemorate the language martyrs!
RFL Plastics made an effort to put an end to this culture and it urges everyone to respect all the other languages with the hope of securing the pride of every language through 21st February.
Till now the campaign has received more than 28k+ likes, 4k+ shares and 590k+ views on its social media.