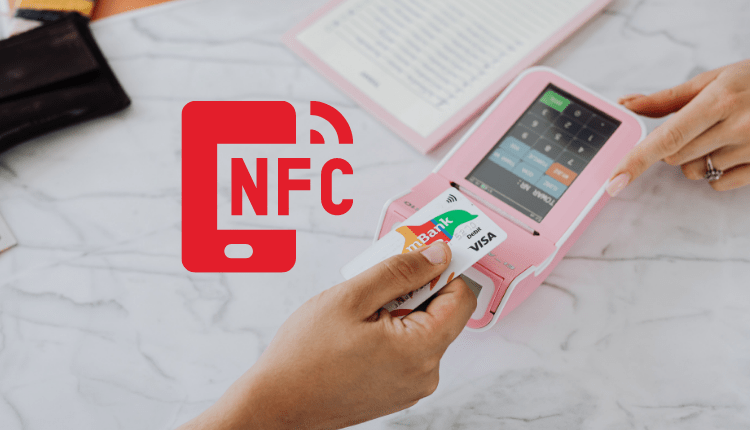 In Bangladesh, Credit and debit card technology has recently been taken one step further with the proposed introduction of NFC (Near Field Communication)  technology.
The question is how does the card operate? The technology is very simple. A chip is inserted into an extremely thin metal antenna, which allows the users to make payments by utilizing radio frequency technology. The range of contactless or NFC cards is around 4cm and a single transaction can be done at a time.
Now, how can you identify which cards are NFC cards? The card has a simple similar to the wi-fi symbol for which some people like to call it a wi-fi card however, the card does not operate using wi-fi technology.
With the emergence of the new contactless payment system, old credit and debit cards are about to abandon. Before switching to the newest payment system there are some pros and cons briefly described below.
So, what are the benefits or the demerits of using NFC in debit or credit cards? Let's find out!
---
Pros of NFC Cards
---
1. Transaction time has vanished.
From paperless to cards now contactless payment system has gradually reduced the time to zero. Pin numbers and signatures are of no use if you carry an NFC card. The whole process of purchase has been made a lot quicker and easier.
2. Don't bother about carrying a heavy wallet everywhere you go.
NFC-enabled smartphones can be used in the exchange of the card to make payments.  This is an extraordinary feature that can make life a lot easier for individuals. Everyone has a smartphone in 2022, if payments can be associated with smartphones several activities can be eliminated.
3. Better Hassle-free Experience
Studies have shown that contactless payment gives a better experience to buyers leaving the satisfied. Since there is no need to swipe the card customers feel it is hustle-free because of it businesses now have an NFC payment system. Someone who is in hurry can easily purchase a product without standing in the payment line for hours.
4. No Additional Cost
No excess charge is required if you are paying with a contactless card. Businesses pay the same amount they pay for cards. Therefore, no extra payment is required for both the seller and the buyer. No excess charge along with less payment time is the key feature of NFC cards that attracts people.
---
Cons of NFC Cards
---
Since no pin code is required there is a high probability of money getting stolen. Back in 2016, a photo went viral where an individual was standing on a train with a POS machine in his hand. Meaning with just a single touch of the POS machine and NFC card transactions can be made. Fraudulent purchases are a serious issue for NFC users. With the increase in users of contactless payment number of fraud cases is rapidly rising. No wonder why, Bangladesh Bank has put a limit of BDT 3000 per transaction through NFC enabled cards.
If the money bag is not RFID protected then there is a high probability of money gettings stolen. Fraudsters are everywhere and they are knowledgeable enough about the latest technology so having an NFC card can be stressful.
The transaction limit is low. In India, in a single transaction, only INR 5000 can be made. This might be trouble for individuals who have high transaction amounts per day. To protect against fraud transaction limit has been kept low.
NFC cards are not widely accepted. Middle-income and lower-income countries are not accustomed to contactless payment processes. Traveling with an NFC card might be a bad option because only three or four countries accept such a new type of payment system.
For more updates, be with Markedium.