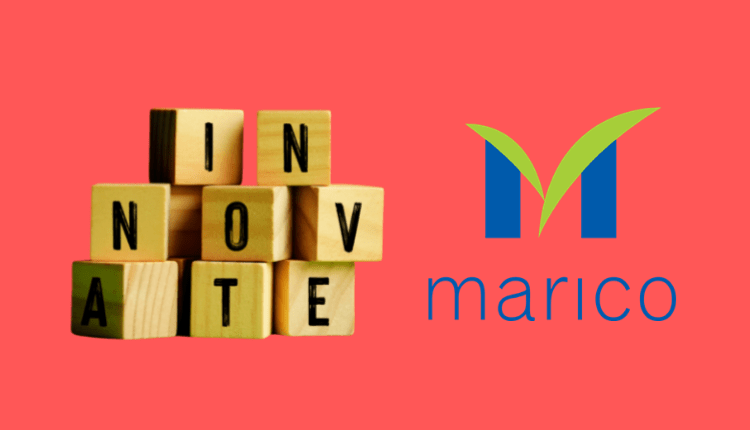 Product Innovation Was The Key for the double-digit growths of Marico Bangladesh

3

min read
Marico Bangladesh Limited one of the top FMCG companies in Bangladesh had a problem from 2013- 2017. Although it possessed a strong brand like Parachute Coconut Oil in its portfolio the sales of the company shown double-digit growth only once from 2013-2017. The reason for this was Parachute Coconut Oil, which was the main contributor of sales of Marico, had already been used by 8 out of 10 households in the country over the mentioned time period. The company single-handedly grew because of the popularity of one single strong product.
Hence, Marico realized that the market of coconut oil has been saturated and it needs to launch different products in order to grow.
From 2018-2021 the management has executed it perfectly. The company which was highly reliant on Parachute Coconut Oil now has 29 products on its portfolio till Mar'21 and the dependency on Coconut Oil sales is decreasing every year. Since the FY 16-17 de-growth of 5.8%, the company is growing at double digits in the last four years. In FY 20-21 62% of the total sales came from Parachute Coconut Oil which was 90% in FY 11-12.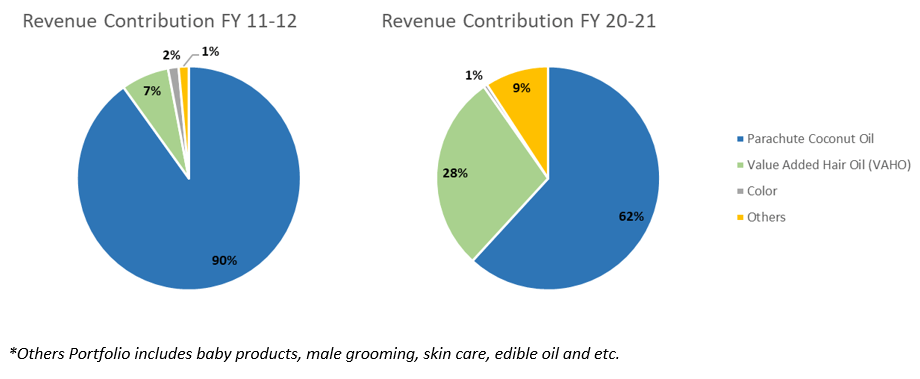 Product Launches
Marico Bangladesh Limited has 29 brands in the personal care and foods categories with 152 Product SKUs which open wide choices for the consumers. The company launched 10 new products even in this pandemic-stricken FY 20-21. Through new product launches and brand loyalty of existing products, the sales of the company grew by 15.4% in FY 20-21. The company also launched the Mediker Safelife hygiene range to fight against the Covid-19 virus.
Read More: Marico India business delivers 30% plus revenue growth in Q1 FY22.
The company continues to operate through the heritage brands Parachute, Parachute Advansed, Nihar, and Saffola. Marico has been successful in all of its major product launches in FY 20-21. In FY 20-21, the Kantar Brand Footprint report recognized "Parachute" among the top 5 most chosen brands in Bangladesh.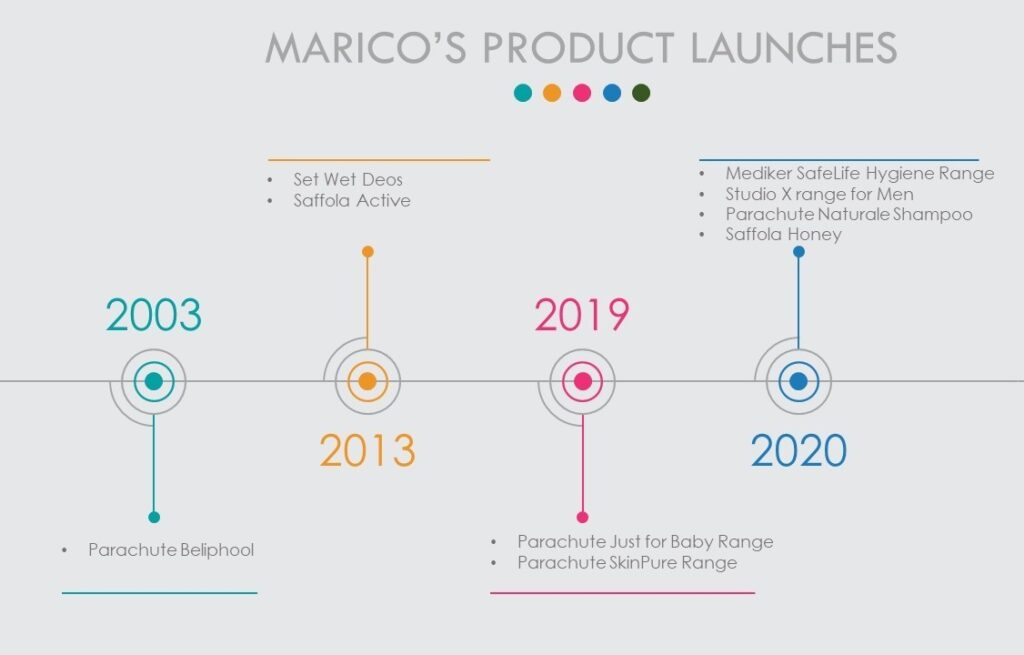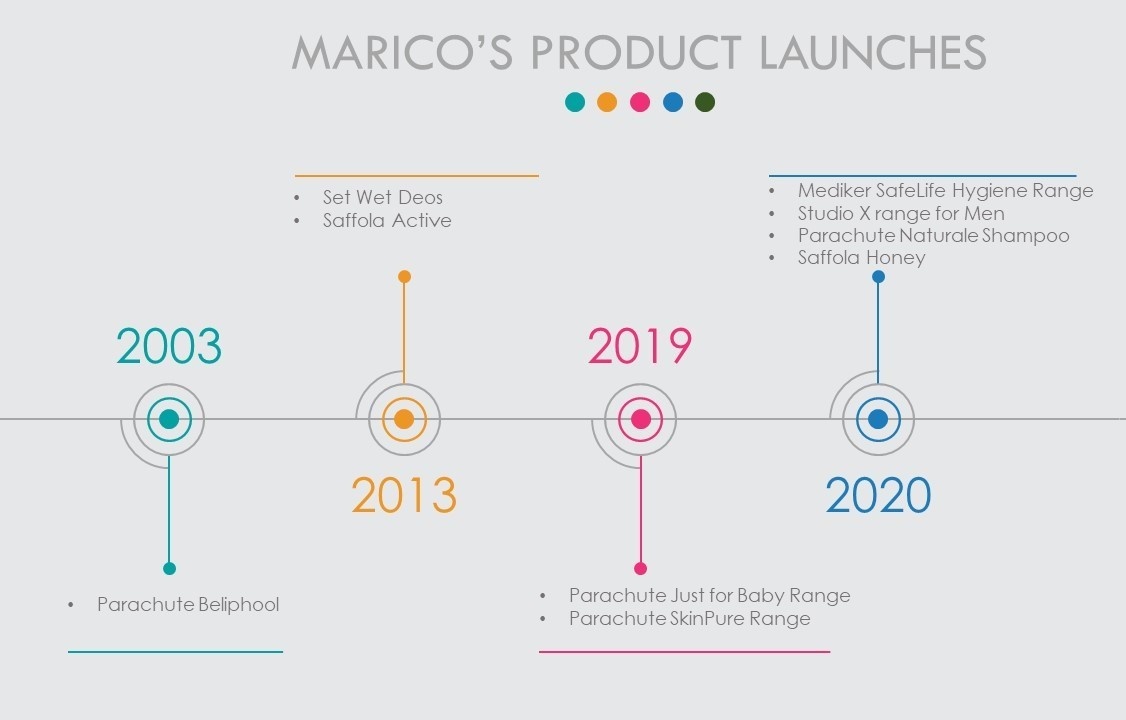 Financials
The sales of the company were Tk 11,306.5 million in FY 20-21 against Tk 9,795.9 million in FY 19-20. 15.4% growth in sales is mainly attributed to strong sales of the heritage brands like Parachute along with new product launches in the recent fiscal year. Net profit increased by 17.5% from Tk 2,646.2 million in FY 19-20 to Tk 3,108.7 million in FY 20-21.
Read More: RB Bangladesh Limited Leveraging The Demand of Hygiene Products in Pandemic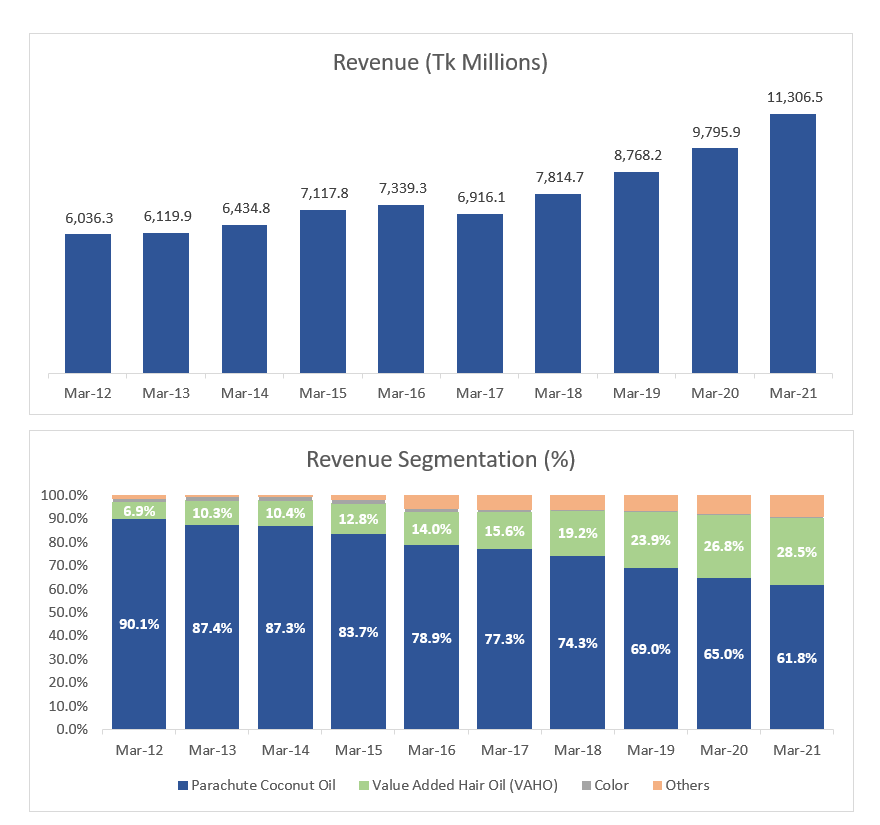 Although the sales from Parachute Coconut Oil is increasing every year the growth has been mainly driven from Value-added hair oil and others portfolio which includes baby products, male grooming, skincare, edible oil and etc. Value-added oil product sales were Tk 417.4 million in FY 11-12 which is now Tk 3,217.6 million in FY 20-21.
Conclusion
Marico Bangladesh Limited is one of the few companies that have grown during the pandemic period. Hence even during this 3rd phase of lockdown, it can be estimated that Marico's sales won't be impacted that much in the quarter April-June & July-September of FY 21-22. In the long term, it is getting evident that most of the sales growth will come from Value-added hair oil segment and other segments which contains baby products and other beauty and wellness product. The transformation of Marcio from being a single product-dependent company to a multi-brand portfolio company is commendable.
Source