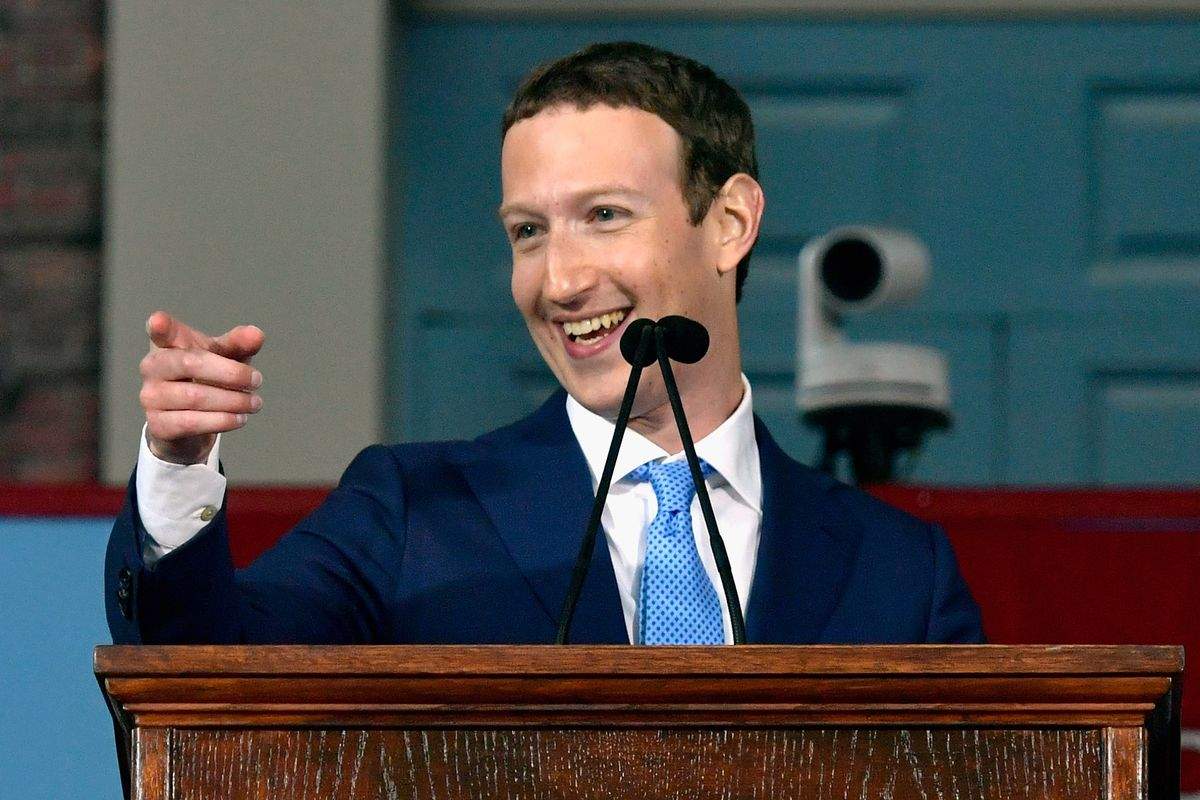 The moment you hear the word "FACEBOOK", the first name that comes to your mind is Mark Zuckerberg. He is indeed one of the biggest names in the digital market. The craziest thing about this filthy rich self-made billionaire is that he was only 23 years old when he became the youngest billionaire in the world.
Here are 9 Mark Zuckerberg Facts that you probably don't know, but you should know! Well, maybe not all of them.
1. ZuckNet- His First Invention
ZuckNet is an instant message app, and he created it at the age of 12 so that his dentist dad can keep track of his patients.
2. Refused To Sell Facebook
Various tech giants like Google, Yahoo, Microsoft wanted to purchase Facebook. But Zuckerberg was not interested.
3. First Meeting With His Wife
His first meeting with his wife, Dr Piscia Chan, did not take place in the most romantic atmosphere. In fact, the first meeting was a bit weird. He met his wife in a bathroom line because of their fraternity party at Harvard. Of all the places they could have met, they had to meet in a bathroom line!!
Read More: eCourier Secured New Round Of Investment Valuing The Company At BDT 300 Crores
4. Big Fan Of Steve Jobs
Zuckerberg is a big admirer of Apple's founder. "I'm CEO, bitch."- Inspired by Jobs, that's what he wrote in his first business card.
5. Has A Twitter Account
Even though he created Facebook, he is also on Twitter. However, since 2009, He has only tweeted 19 times.
6. He Is "Unblockable"
You can't block Zuckerberg on Facebook. You can unfollow him if you want, but you can't block him. Now that's what you call dictatorship.
Read More: Facebook advertisers can change headlines for news articles.
7. Big Budget For Security
In the year 2017, he spent almost $7.3 million to keep himself safe.
8. Multilingual
Mark Zuckerberg has an interest in Latin. Furthermore, he is a fluent speaker of Mandarin language.
9. His Dog Is A Celebrity
He has a Hungarian sheepdog named Beast, and the dog even has a fan page. The page has almost 2 million likes.
So, these are some of the Mark Zuckerberg Facts that you probably didn't know before. Which one made you laugh or think much?