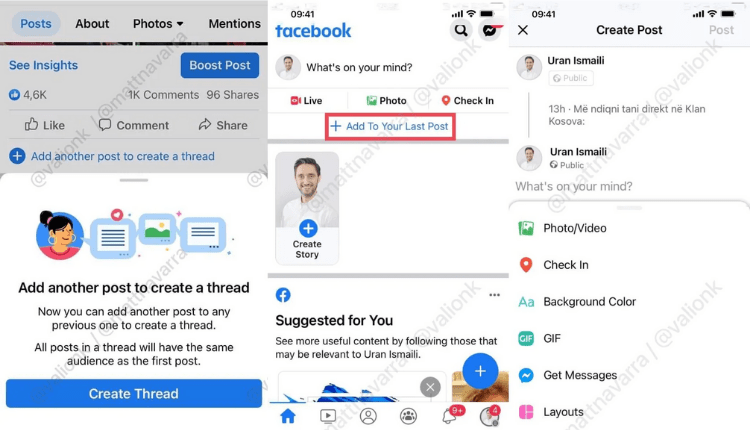 Facebook reportedly working on new "threads" feature

1

min read
Facebook is reportedly working on a new "threads" option, similar to Twitter threads which would allow users to add additional new posts to a previous one and build a contextual story.
According to reports by TechCrunch, Facebook is currently testing the feature with a small group of public figure accounts on Facebook.
Facebook explained these threaded posts will have a "View Post Thread" button, which will let followers easily navigate to see all of the posts in the thread. Users can see all the threaded posts connected together in one place with a tap on the button.