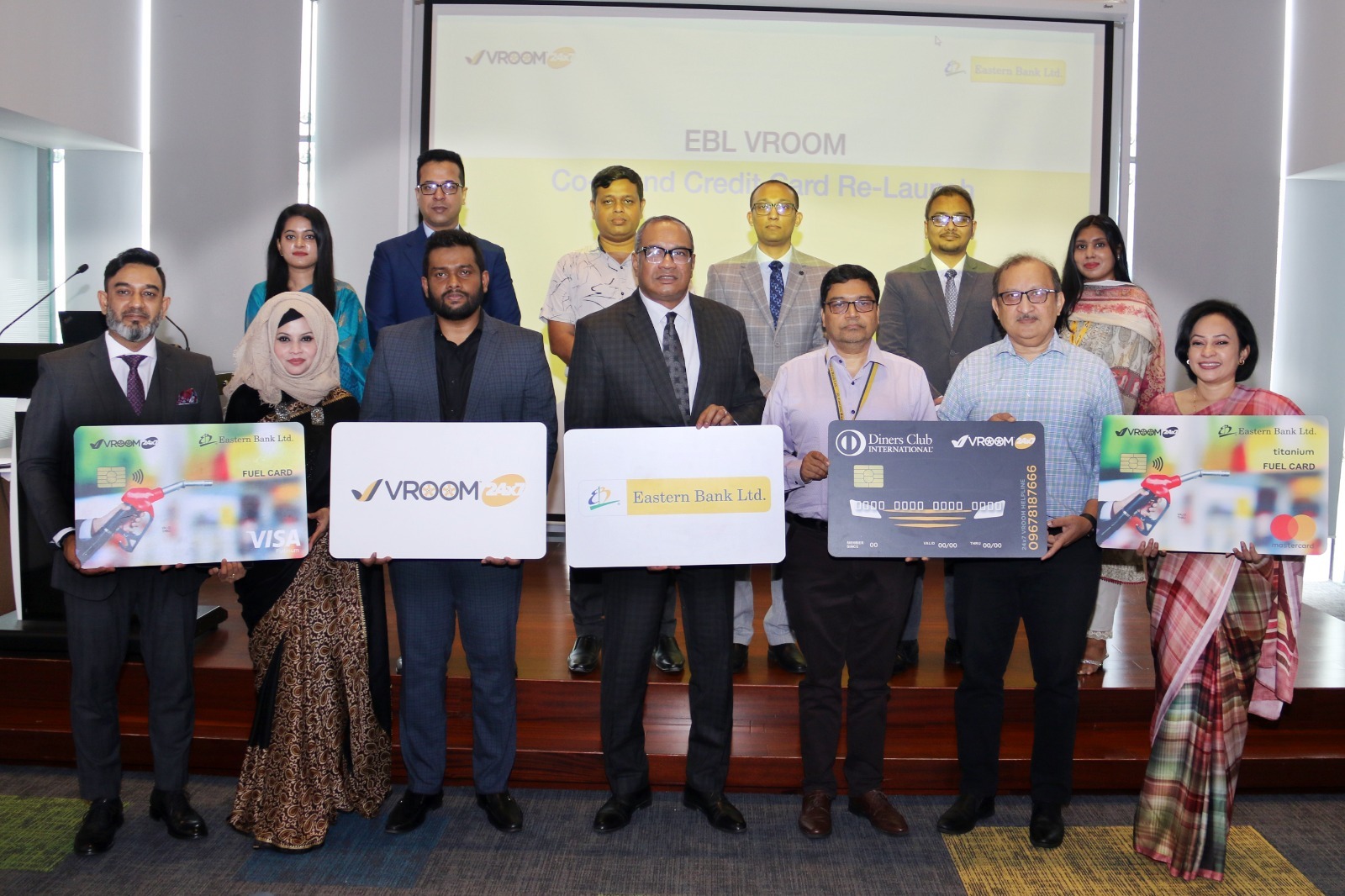 Eastern Bank Limited Re-launches Co-branded Credit Card with Vroom Services Limited

2

min read
Eastern Bank Limited (EBL) and Vroom Services recently announced the re-launch of their co-branded credit cards, said a press release. The exclusive card will provide one-stop service solutions to car owners along with a safer and more convenient payment option.

EBL Vroom Co-brand credit cardholders will enjoy several benefits at workshops for their vehicles including a free one car health checkup, a free one car wash and wax session, a free one AC system checkup, a free one hybrid system checkup, and a free one tire rotation, added the press release.
Additionally, the credit card offers a helpful free roadside assistance service within Dhaka City. To further enhance the overall experience, cardholders can gain access to a mobile application for convenient vehicle data management, and they can also benefit from free workshop estimate verification through email. For those who prefer the convenience of online shopping, there's even more to enjoy – free home delivery and change of lubricants. Combined with the exciting offers provided by Vroom, this card entails several more enticing benefits offered by EBL.

Vroom's dedication to creating a one-stop solution for everything related to automobiles showcases its commitment to serving vehicle owners and the community. This joint effort between Vroom and EBL enhances the value proposition for customers and contributes to the growth of the automobile sector in Bangladesh.
Read more: Metlife Bangladesh Launches Fast-Track Dengue Claims Settlement Service

Zia Chowdhury, Chairman of Vroom Services Limited, was the chief guest at the launching ceremony. Syed Ahsan Habib, Managing Director, Vroom Services Limited; M. Khorshed Anowar, Deputy Managing Director, Head of Retail & SME Banking, Tasnim Hussain, Head of Cards of Eastern Bank Ltd. were present at the event along with senior officials from the respective organizations, which was held at the Head Office of Eastern Bank Limited, Dhaka, Bangladesh.
For more updates, be with Markedium.