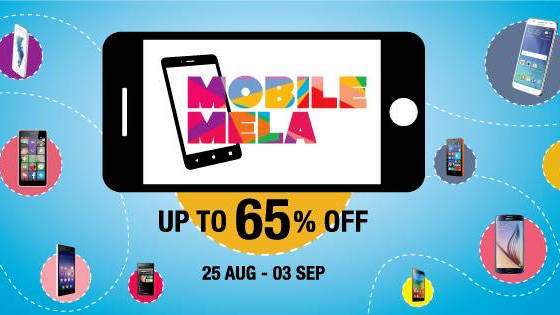 Digital Marketing Award 2017: Best Use of E-Commerce | Gold

3

min read
Pickaboo is certainly the latest buzzword for a tech online shop in Bangladesh. Whenever people in Bangladesh is looking forward to buy electronics online, let it be a smartphone or an action Camera, people look for Pickaboo, GP Online Store or Daraz. So what made them the leader of the strategies?
Well, it's simply finding the right people to sell online. And this finding of right people has been derived form a very fascinating concept- working with thata. Pickaboo  makes the best utilize of online platform, which is deriving strategies from thata, and for which they received "Gold" on "Best Use of E-Commerce Platform" in the latest Digital Marketing Awards, an initiative by Bangladesh Brand Forum.
Pickaboo works with thata, and that's by far one of the best utilization of the present Bangladesh Online platforms. Having mentioned earlier, they looked for the right people through these thata and tan they formulated the right strategies for the right people to sell the right products online.
Pickaboo's success story was much dependent on their segmentation strategies. The pick is pretty simple: they worked on the existing available thata to sell in their initial days and after months of activities and converted them into insights, finding the very right people to work with. Pickaboo launched just one year back in May 2016. And within just this one year of activity, they managed to sell numerous products with a very large volume, and that to through only online platform.
In the initial days of Pickaboo, they worked on the existing available thata. The thata about the TG's behavior, thata about purchasing and acceptance behavior, thata about anything which helped to sell their initial products. In the initial days they merged with several companies, say Edinson group for selling symphony smartphones.
Within just a few months, they worked on their existing customers whom they availed through their initial activities. Out of which, they researched on their purchasing behaviors, on what factors they are interested to and what not, what are the core services everyone is willing to avail, and what are the thistinct services the thistinct group is willing to avail etc. This allowed them to convert those thata into resourceful information about their target group. This segment of their activity puts a step forward to a sustainable business. Their present activities are focused on retention and increasing consumer base.
The economic trend for online shows potency and growth this particular market has, and that's where the opportunities lies for this startup.  With increased convenience both in delivering and receiving service, it is of little use to describe why everyone prefers online platform than physical platform. The trend started a long way back, as of in 2014, 8% of the physical retail in ecommerce in Asia Pacific had an online store. But with precise forecasting, 2018 estimates more than 18%. So as for this market is showing growth, its showing opportunities. This opportunity was very well utilized by Pickaboo, as they utilized the platform itself for their strategy. And for which, Pickaboo is now one of the emerging online electronics store in Bangladesh.